Someone comes and asks you; do you want to learn how to build wealth from nothing? You will reply probably with one answer, 'Impossible'!
But I say yes, it is possible to build. With one concept in your mind that you must start from somewhere will make it possible. There are many first-generation rich who didn't inherit their wealth but built it-even those who inherited huge amounts had parents/relatives who built wealth somewhere along the line.
Are you the one who's thinking of starting with no money in your account and having debts to clear? Is it possible to build wealth from such a situation? Yes, it is possible to do it. It doesn't happen overnight but takes some time with hard work and a disciplined approach.
In this post, we will look at some effective steps that you can follow to build wealth from nothing. Let's discuss how it can be done—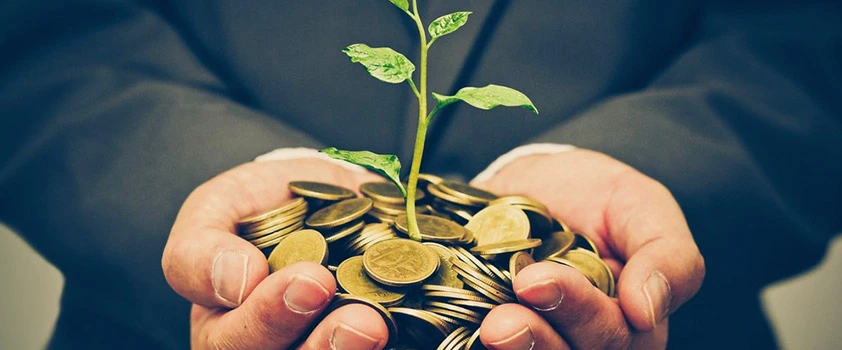 1. Self-Belief: Always believe in yourself. Start believing your abilities will keep you always up to achieve your set goals. You should understand this is the very first step. A lot of strategies to create wealth from nothing, there is no involvement of luck, it is only your hard work. If you don't believe in yourself these strategies won't be fruitful for you.
Whenever you come across hurdles it is only your positive attitude that will help you to win. Life is a series of ups and downs, you want to make wealth, and you will surely encounter many series of ups and downs. It's only your determination and self-confidence which will help you to achieve targets and clear your setbacks.
To build wealth, start believing in yourself from today!
2. Regular Source of Income: It again plays a crucial role to build your wealth. Now as we all know, we cannot save money unless we have a regular source of income. Once we start saving money, we can invest it.
When you start with nothing, you need a job that can help you earn money. Never wait for anything, start with something that will get you money, and learn.
Do you all know the important factor to learn?
Efforts, the more you put your efforts the more you learn, and the more you learn the more you earn. Simple to understand. Become a master of a particular job and believe me people will be at your doorstep to hire you. Like this, you will have a strong and regular source of money. Hard work always yields results.
Don't worry if you are a business owner, just continue to focus on creating more long-term values. The key here is to win the confidence of your customers, whether you run a big or small business. Just give good products and services to your customers and trust me they will do your marketing to bring you more customers.
Here I tell you two important ways to get your customers' traffic online- One is the use of Website Hosting and Design services.
Another one is Do Advertisements & Follow the Strategy of Marketing.
3. Must Save from your Income: Whatever your income is, try to be in a habit of saving money. This strategy has proven to build wealth. Saving is easier when planning. Once you have planned there will be many things in your budget that you can reduce.
Always make your monthly budget for spending money and try to keep the expenses in your hand. On the other side try to save some parts. Just follow these steps to save your income-
Try to reduce your expenses.
Try to find ways to cut spending.
Set your saving goals.
Watch your savings grow.
Add savings to your budget.
If you apply the above to save your income, then I think it will surely help you to build wealth. Just have control of your expenses, initially, it's difficult once you start controlling you will get the results.
Budgeting is very important, it's easier to identify the things that can be cut- the lower the expenses, the more you can add to your savings. Finally, you can build wealth faster.
4. Earn Additional Income: With your fixed source of income, try to go ahead with other additional income. If you are living up with too many expenses whatever you earn may be insufficient. You always try need to find options for extra money from where you work or the business you run. Many successful people describe it as Passive Income.
Are you wondering, what is Passive Income?
It is an income that you can generate without your continuous presence or your efforts. Warren Buffett said once, "If you don't find a way to make money while sleeping, means you will work until you die".
So there 2 types of passive income, one is when your money does all the work, we call it, investment passive income, and the other one is When you do the work side by side, called non-investment passive income.
Some proven and trustworthy passive income ideas are—
Content Creation.
Vlogging.
Photography.
Graphic Designing.
These are the popular ones where people get engaged to earn. You can spend your spare time doing these. Interestingly, passive investment does the same in building wealth. It is always advisable to passively invest rather than active investing, especially when want to see in bulk of your savings.
5. Be Free from Debt: Always keep one thing in your that you must try as much as you can to make yourself debt-free. Debt is one of the considerable obstacles to wealth creation. Your road on the journey to being wealthy will only happen when you are debt-free.
The loans seem to be attractive, but these always pull your legs back from being a wealthy person. Clear all your debts should be your prime concern.
Once you put in the effort and start earning well, use your money wisely. While clearing your debts you save more, which finally, will help you in your quest to create wealth. Never worry about debts, remember a disciplined approach will make you free and let you start again.
Frequently Asked questions
People have a lot of questions about building wealth. Let me try to answer the following FAQs!
Rules for building wealth: It can be answered by understanding the rules to build wealth, save early, buy and hold, and diversify.
How to grow wealth fast: You can follow some tips to make it happen. Increase your income, start saving more income with fewer expenses, and do investments wisely.
How to build wealth from nothing: Steps to be taken when planning-
Regular source of income.
Create a budget.
Passive income and investment.
Improve your skill set.
I Conclude This Post
Starting from scratch to what you have today with the right approach, consistent hard work, and patience will help you build wealth. Managing what you have earned is most important than earning extra. You are on the way to saving more once you control your expenses. Start working on it today, it will slowly pile up. Listen to everyone but be inspired by your own decisions.
The above points I shared with you are to be focused, you can build wealth. Building wealth requires the right information, planning, and making good choices.