So here are we trying to decide between GeneratePress Vs Astra as the WordPress site theme?
If we go by the numbers, there are two best and most liked WordPress themes, GeneratePress and Astrs, now both have similar features and functions, which makes people difficult to choose any one of these. Both are lightweight, multipurpose themes. Each of the themes has its distinctive strong points that might push the one in one direction or another.
There the plenty of areas where we can compare these two, we'll have a look at five main features to make our selection relevant. Here are the following features-
A user interface, Pricing, Features comparison, Speed test, and Ratings.
So let's get started!
1. A User Interface: Both GeneratePress and Astra bank on the WordPress Customizer to make the changes according to us which brings a clear visual, Code-free interface to make changes. Another use of the customization is that it lets you preview your changes in real-time, simply no use in saving and refreshing. It's very difficult to identify these two at the forepart design of a website since the two are so customizable.
In this section let's compare the two in terms of the user interface.
GeneratePress—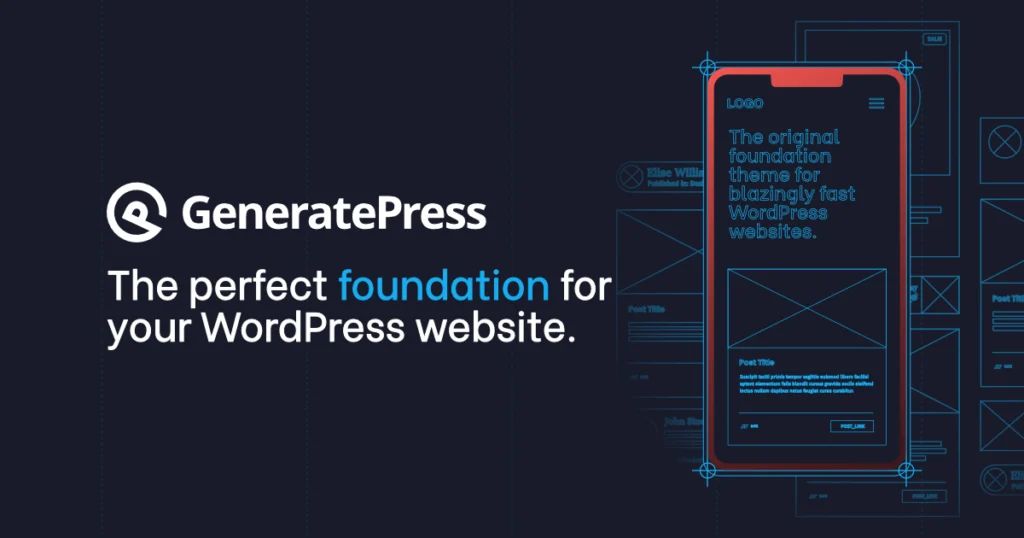 It doesn't put forward any backend dashboard settings and starter sites in the free version but gives the premium version. So when you install the free theme, you need to jump right into the native WordPress customization.
Generatepress keeps things a bit more lightweight than Astra within the settings of the individual customizer. For instance, when you're going to select one of the pre-set header layouts, you just select from a basic text dropdown. In general, GeneratePress detailed use of the WordPress customizer sticks with its lightweight.
Astra—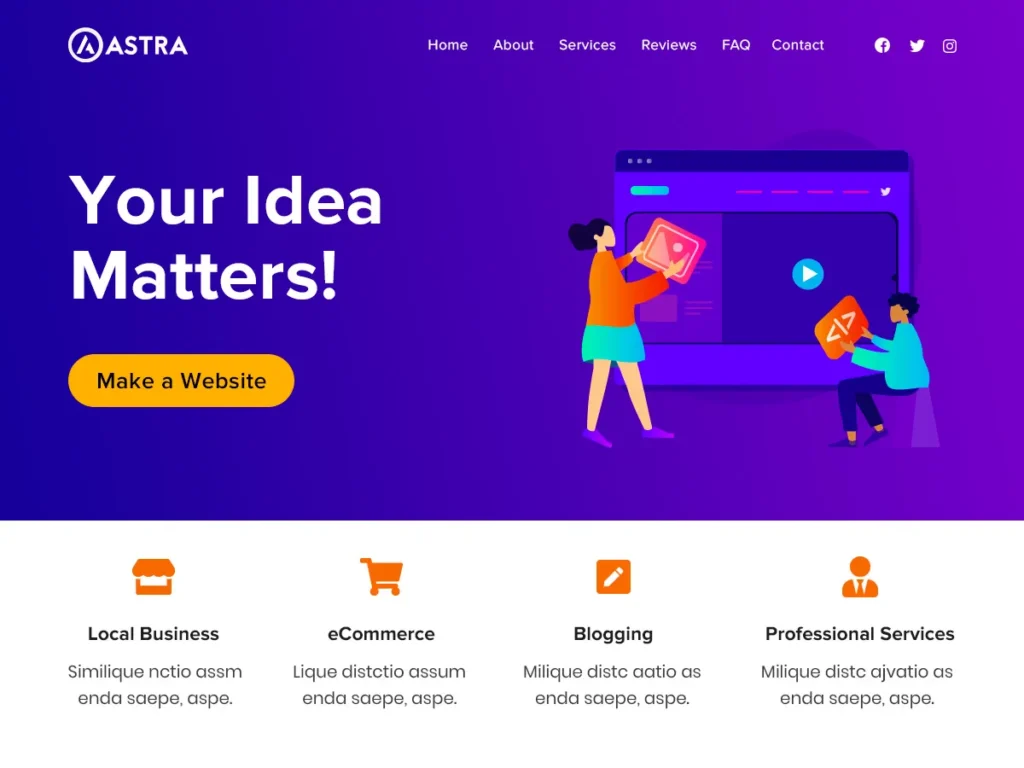 Astra provides starter sites with its free version, it has a little more of a structured onboarding process. Here, you still need to spend most of your time in the WordPress customizer. When Astra is activated, promptly shows to install companion starter templates plug-in, resulting in to access the importable demo sites.
A click on Get Started will install the demo site Plug-in. After that, everything is done from the native WordPress customization, just like you do with GeneratePress.
2. Pricing: If talk about the pricing both GeneratePress and Astra are available at WordPress.org with free versions. Both have the almost same price in terms of premium versions. Astra purchase is more expensive to unlock the premium Agency templates.
GeneratePress—
Two payment options in GeneratePress:
For one year of support or updates, its 59$ which is renewable with a 40% discount after one year.
For lifetime support or updates, it's 249$
Both are allowed to use on unlimited sites.
Astra—
Astra has three prices options for a premium theme:
Astra pro, for one year of support or updates, it's 49$
Essential bundle, it's 169$ per year.
Growth bundle, it's 249$ per year.
Both are allowed to use on unlimited sites. It also offers the price for a lifetime.
Features Comparison: For both GeneratePress and Astra themes features let's have a quick view.
GeneratePress—
Use up to 500 websites
Advanced layout system
Mobile header
Infinite scroll
Woocommerce support
Access to block-based theme builder
30-day money-back is guaranteed
Astra—
Unlimited website usage
Advance blog layout, advance header builder, and advance footer builder
Custom 404 pages
CSS file generation
woocommerce control
14-day money-back is guaranteed
It's a tether as both GeneratePress and Astra offer the extended feature.
3. Speed Test: Speed plays an important role in a website.No speed means no visitors and this is fantastic for the competitors.
Moreover, the speed of a website is also a ranking factor for search engines. Here WordPress is given thumps up for its faster speed. Let's see how fast these two themes are. It is seen when the test conducted out both themes having the speed almost same. GeneratePress speed was a bit little higher but Astra was seen second to none.
GeneratePress Premium theme was loading a file of 2.5 MB within 6ms
Whereas Astra loaded a file of 900 KB in 1secs.
4. Customer Ratings: Rating is always charismatic. People always give their ratings which are always taken into consideration. Over 1500 users of GeneratePress have given a rating of 5 out of 5 stars whereas on the other side over 3000 users of Astra have given a rating of 4.8 out of 5 stars, not bad for Astra.
We see some of the Frequently Asked Questions for both the themes GeneratePress and Astra.
1. Is GenaratePress a good theme?
Yes, it has an outstanding theme with faster and completely mobile responsive. It provides a free version to build and customize a WordPress Site.
2. Which is better GeneratePress or Astra?
Astra is costlier than GeneratePress. Both are lightweight, responsive, and simple to customize. Free versions are available for both.
3. Which is better: GeneratePress premium or Astra Pro?
When compared to Astra, GeneratePress is affordable as GeneratePress Premium plans start only at 59$ and go up to 248$ per year whereas Astra pro starts at 49$ and goes up to 649$ per. Year
Conclusion: people are always comfortable with a well-designed theme, as it has a lot of features and is convenient to use.
Both GeneratePress and Astra are loaded with plenty of features and are easygoing for new people. Both are furnished with an attractively designed demo website with less spending time on the design of a website. One of the best reasons to go for these two is that they offer a free version. Basie all comparison we recommens GP is more likable in terms of its high performance, but that does not mean Astra in lackning in anything.