Are you the one looking to start free blogs to help you share your writing with the world? Yes, you can begin this with some amazing sites. Many people do blogging successfully without spending much money. Choose the right topics you are most passionate about to get started.
Are people really making money from a blog?
Absolutely!
It's not like you get money instantly, it takes time and hard work. You have to put your efforts in all ways. Let me tell you frankly, that the earnings from blogs depend on the amount of traffic you generate and the audience you get. It is always important to choose the best blogging platform for your requirements.
In simple words, a blogging platform is a piece of software that enables authors to publish and manage articles. It can be delivered via websites, social networking, and emails. You are the beginner in this journey, you can start with a free personal blog!
There are some specific platforms you can create a blog for free. In the post, I am gonna discuss these platforms surely helpful to start with these.
Let's dive into-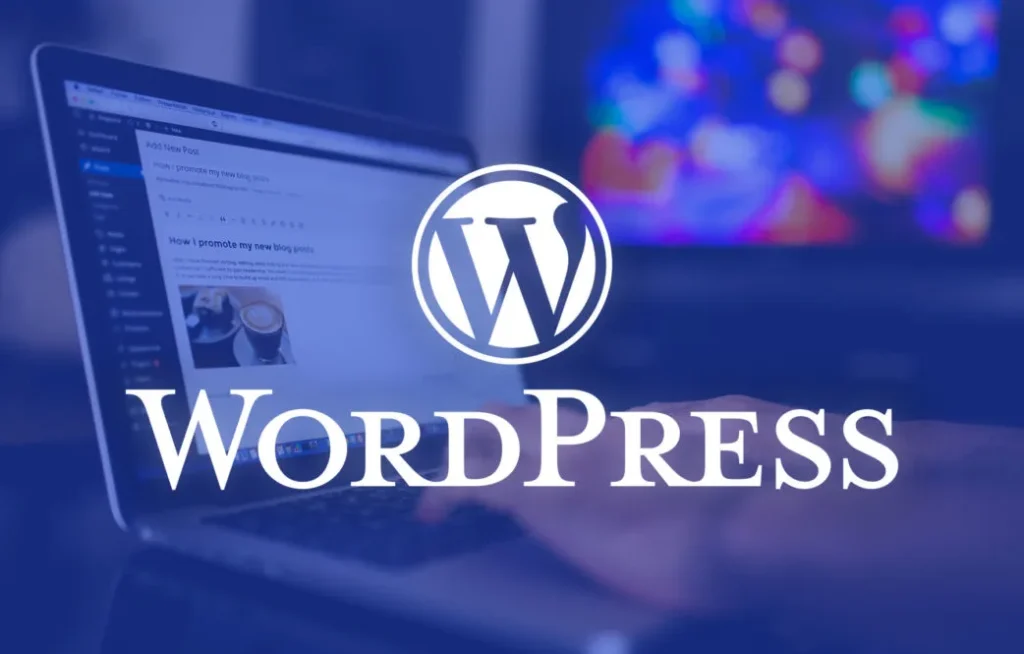 1. WordPress: This is the very first and the most popular blogging platform. You have to build the blog with WordPress and host it with a domain hosting provider. WordPress offers both free and premium CMS platforms.
For a free version visit, WordPress.com and open an account. Over 40% of the websites globally are hosted on the WordPress content management system. It offers a great set of free themes and enables you to customize your blog. It's fast to install WordPress on WordPress-friendly web hosts.
How to get started with WordPress–
Just go to WordPress.com and make a free account there. You have to give a name to your domain. If you choose a free version, your URL looks like- yourdomain.WordPress.com. Be particular when choosing a name for your domain. You can start your blog on a self-hosted CMS, you can do that too using WordPress.org
Once you are done with your blog, now all you want is to drive traffic to it, the more traffic you get the more money you will make. SEO and PPC are the best services to get you traffic.
Talking about the advantages of WordPress.com-
Here you get a great set of free blogging themes.
It gives the facility to use a custom domain.
Since this platform is widely used so a large number of bloggers are familiar with it, and it always gives useful tutelage.
2. Tumblr: Tumblr is considered to be the easiest way to start your blogging. It is a micro-blogging website like Facebook and Twitter. With limited options, you can start blogging. If your site is more about visuals, use Tumblr to create free blogs. Many Tumblr users prefer to share images and videos on a specific theme.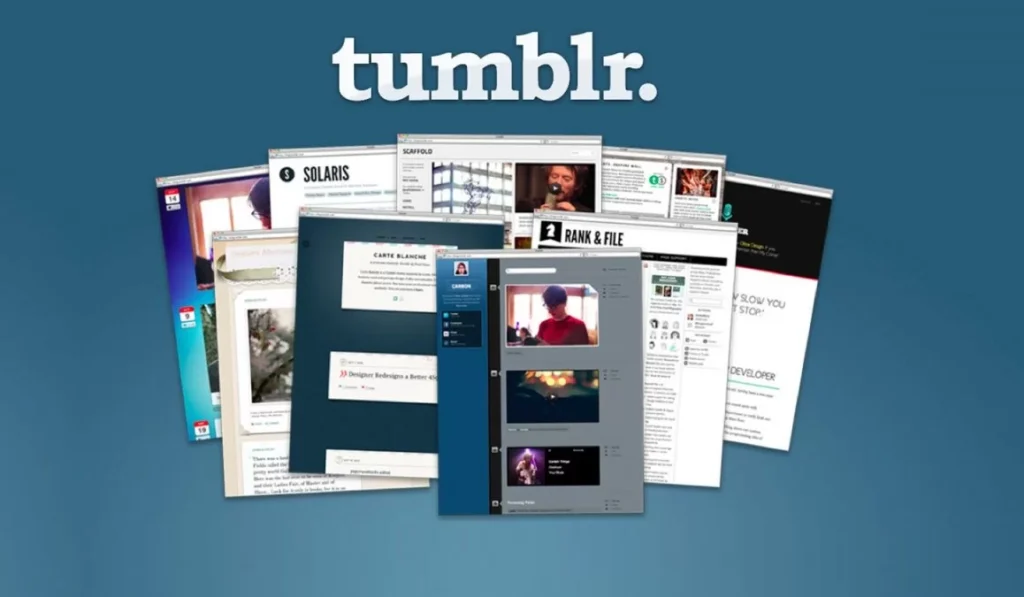 Getting started with Tumblr is not difficult at all. Just visit Tumblr.com and set up a free account there. Click on Sign-up to start the blog. Want to learn about the sites working, spend some time on Tumblr. It is recommended to use a different website for your business or product, etc. Here you will have your website to look after your business end. To drive the traffic to your main website use your Tumblr blog.
Benefits of blogging on Tumblr.com-
You can transfer the blog directly from your desktop, mobile, or email.
Create a theme of your own.
Use a custom domain.
Post almost anything on Tumblr.
You can enjoy shared traffic to their network.
You can always track blog readers via google analytics.
3. Blogger: Blogger has gained high popularity in the field of blogging. It comes with the most preferred and widely used blogging platform. It is owned by the search engine – google. Hundreds of thousands of blogs run on this platform.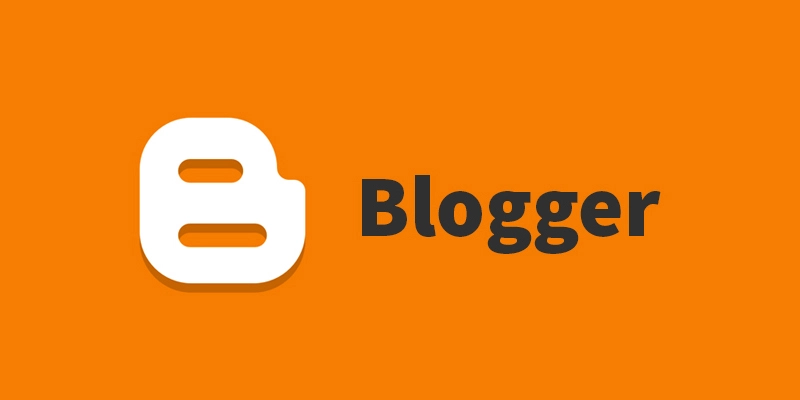 If you have a google account on Youtube, Gmail, etc, it's best to use link them. Once you have your account there, just start designing your blog. You should be able to publish your post in just a few hours. If you are the one who is looking for a platform to stay connected with anyone and the one looking for informational blogs then a blogger is the suits best to go for it.
Blogger too has the benefits just like others-
It gives great functionality to many to start their website.
You don't have to worry about knowing or using custom code.
Here you get lots of free designs and templates.
You can add images and videos as well as can create blog posts on this.
The only drawback of a blogger is you don't get a distinctive domain name, with a free blog. As Google owns it, you don't get complete control.
4. Medium: Medium is a quite different platform from the others. It is known as a community of bloggers and writers. It is not perfect for people who are looking to build their online business. Although, it is easy to start and set up a web page.

It facilitates you sharing your thoughts, writing anything, and staying connected with others. Medium is unlike other conventional platforms, you drive traffic to your post and own your social media account. It comes with a great feature of signing up by using your Twitter or Facebook account and that feature is- it will automatically import your followers to the network on it.
It has some cons- You can not choose your design and layout for a website. 'Medium Corporation' owns it, they are the ones to decide to shut it down, announce the new plans, or can cancel your account.
5. Wix.com: Wix is another one to create a beautiful website. It is well-known for its drag-and-drop software. Having been built with special tools, it has proven a benefit to musicians and hoteliers to grow their business. Offers a few customizations on the free version. It is recommended to go with the paid version to make money.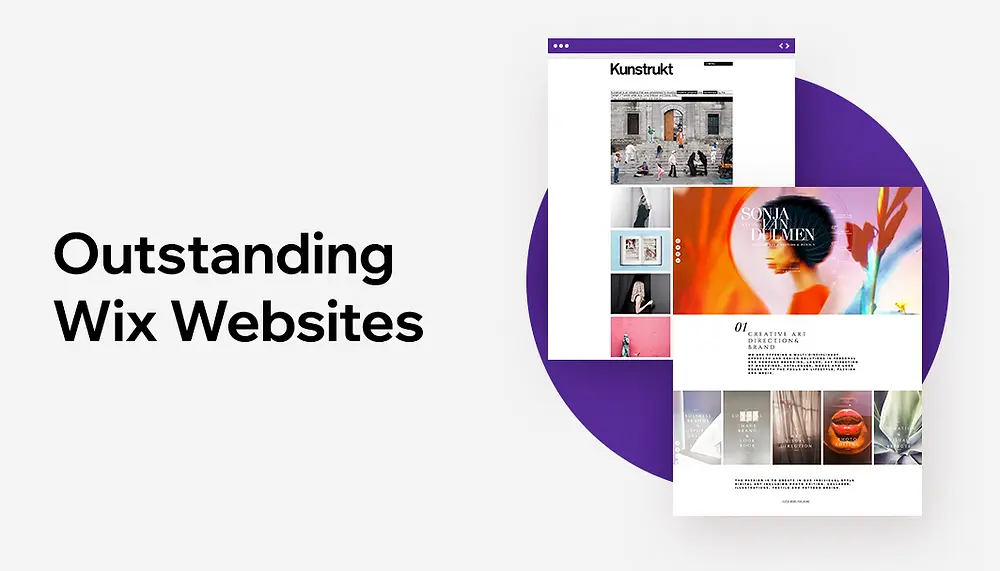 Talking about the benefits of using Wix-
It is user-friendly with a much smaller learning curve.
It covers all the basic SEO settings.
With the Wix app, you can add functions to the website such as email marketing, reservation/ booking, contests, pricing, etc.
Wix is quite expensive for a paid plan and limited as far as customizations available.
Final Thought:
In this post, I have tried to make you understand as clearly as possible the above-discussed platforms to start free blogging. It is not easy to choose a free blogging site. It is suggested first you should understand your blogging needs, and accordingly choose the platform to get started.
If you are a newbie, I would suggest you go with WordPress or a blogger from the list mentioned above. The main idea of the story is nothing is free here, with free services you always face problems. Similarly, free blogging platforms don't allow you to display ads. My recommendation about blogging is to get your page hosting account and get the full freedom and flexibility to control the content.
Frequently Asked Questions about the related topic-
1. Other options for free blogging platforms-
Web.com
Squarespace.com
2. Free blog posting sites for SEO- For this, two great platforms are available WordPress and Blogger.
3. What kind of blogs makes money?
You can make blogs on food, sports, lifestyle, gaming, B2B/marketing, etc these are the hot topics to earn money.
4. Best platforms for beginners?
The above-discussed platforms have proven the besties for the starters.