A lot of people never stop to wonder: is it still profit-making to do a Digital marketing startup?
Digital marketing is not limited to quick messaging or just email- this term covers web-based services, blogs, and social media- all broadly.
As an entrepreneur, still not using these particular terms?
No worries, Digital marketing services come with large packages.
Indeed, the benefits are numerous- above all, it is the time of Digitalization.
Despite being a challenge to run a digital marketing startup, it's rewarding as well.
Digital marketing agencies are the real pros to generating leads and shooting up conversion rates to have a higher profit margin.
Every startup takes time, and so with Digital marketing startups.
So, are you going to startup digital marketing? Start working on your dreams today.
This article is based on some logics and data points that will make you understand about still, Digital marketing startup is profitable.
The very first question comes to mind- What is a Digital marketing startup?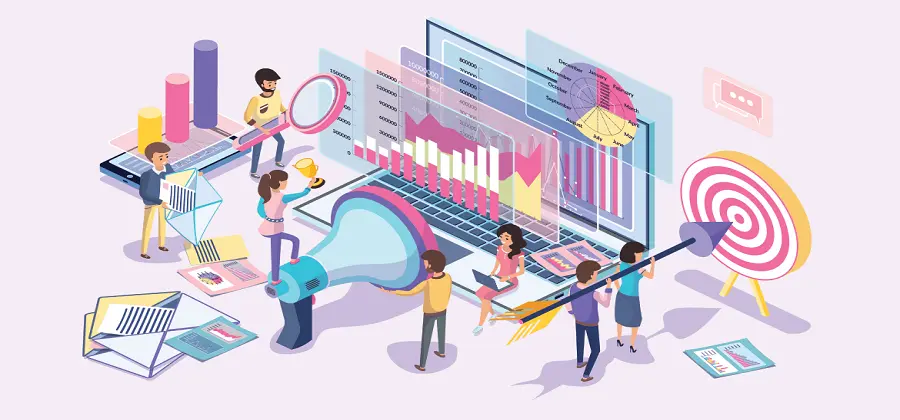 It is key to understand before we jump to further details.
Now, many of you have complexities about this topic- it is just a process you need to go through to grow your digital marketing business startup by using online channels to provide related services to individuals or businesses.
These days if anyone starts a business or owns a profitable business, to grow further digital marketing is the key to growing business visibility, brand, and sales. Digital marketing covers a wide variety of services.
What are those services?
Search engine optimization
Social media marketing
Pay-per-click advertising
Content marketing
Email marketing
This might not be enough- you could offer other services such as website design, development, graphic design, analytic services, etc.
All these services play a specific role in the client's online visibility.
More visibility means you are more in demand and more demand will take a business to the highest of success.
Be mindful of the fact- for a Digital marketing agency startup– you have to showcase your startup agency– create a website that includes the services you are going to offer the best- establish your online visibility as much as is viable.
Let's talk about the market size of digital marketing
Honestly, we can't evaluate the market size of this giant technology.
Can you imagine? Last year-2022, the global digital marketing market touched a value of nearly $ 320 billion.
Well, this is not the limit- the market is expected to grow to reach the value of $ 670 billion in the next 5 years, global digital marketing market is expected to grow at a CAGR of 13.1% between 2023 and 2028
With the increase and growing investment in Digital platforms, Digital advertising investment in the Asia Pacific region has overtaken Europe.
You can read the report about the digital marketing market size, I am sure that is going to boost your confidence in your digital marketing startup idea.
Another reality is, nobody is going to dominate North America which alone will contribute to 40%-42% of the total digital marketing expenditure in the coming years.
Guess, what percentage of the expenditure accounted for mobile ads?
It was around 13%-18% of the total digital spending in 2016. Advertising (Google, Fb Tiktok, etc) spending in the Digital market is projected to reach US$701.20bn in 2023.
Think about the huge e-commerce market- rising globally.
The soul of the e-commerce market is the internet so, Digital marketing comes into the picture and is the only medium to grow an e-commerce business. 37 million social media visits led to around 523,000 orders.
Who's behind these e-commerce transactions? "Digital Marketing"
The online advertising market is pushing the Digital marketing industry dynamically.
Some European nations accounted for nearly 50%-55% of digital spending in 2021.
Asia Pacific region is second- emerging as the fastest growing market and spending a lot on the Digital marketing industry. As I said above, Asia pacific region has overridden Europe.
Due to the highly populous, things are changing rapidly in Asia pacific.
China alone is the largest manufacturer of smartphones in Asia which makes users access to social media through gadgets.
So, what do you expect in terms of growth prospects of the Digital marketing industry in the Asia Pacific region?
Of course, a bright future and I expect you are not going to drop the idea of startup digital marketing. These facts are not sufficient to support the market size of digital marketing but are imperative to define its size.
Newbies?
Let me draw your attention to this topic to those you can focus on to understand what is helping businesses from digital services- know about digital marketing platforms helping businesses. 
Interested in knowing the Stats around Digital Marketing?
Bear with me!
Looking for a startup agency? Let's roll out certain facts-
Probably will leverage to startup digital marketing agency and Digital market insights-
Statista report says- in 2023 the revenue in the eServices market is expected to reach $246 billion.
The online education system is projected to grow its revenue by nearly 12% in 2024 not only this, this system will touch 1 billion users by 2027.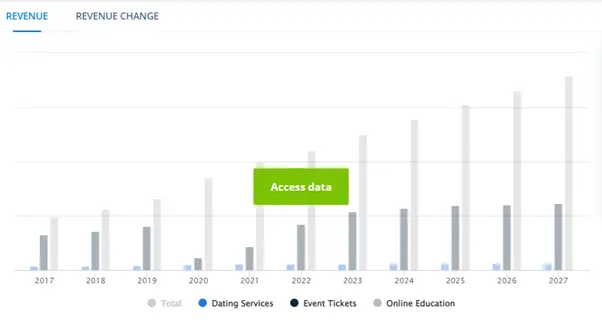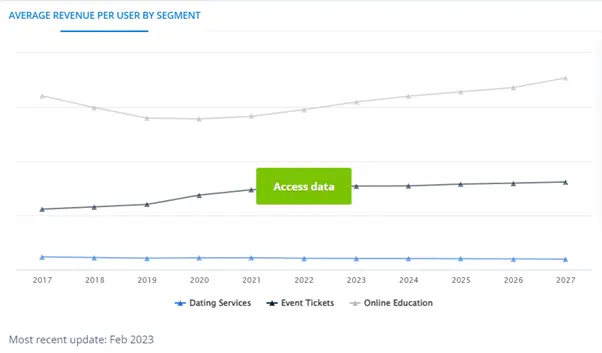 Data *Source- Statista*
You can see the gradual rise.
Take the case of the e-commerce market which is expected to reach $4 trillion by the end of 2023. Revenue will rise at the compound annual growth rate of 11.5% between 2023-2027 which will lead to a market volume of over $6 trillion by 2027.
User penetration will keep on increasing from this year to 2027.
If you are promisingly looking to have an e-commerce digital marketing agency startup-get more detailed info, and stats around e-commerce data points.
Just type the market and region of your interest in the above-shared link to get the data to understand the current Digital marketing insights.
Bottom line- Yes, it is profitable to startup digital marketing.
You can also partner with our Digital marketing agency for your startup or white-label digital marketing services. 
What to Focus on for Digital Marketing Startup?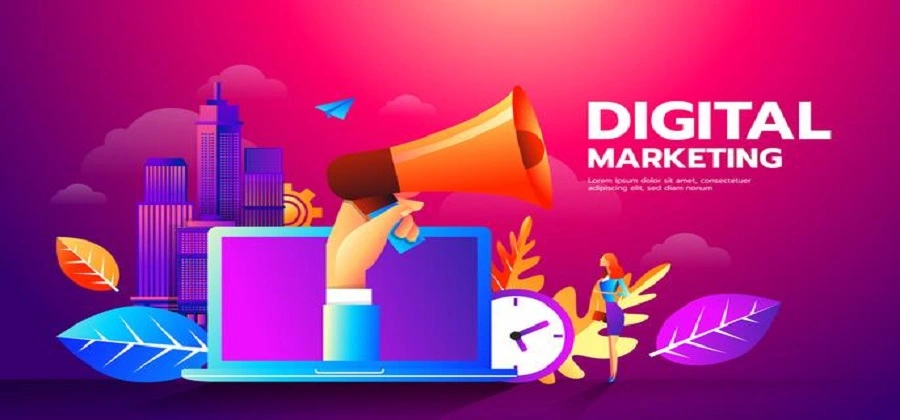 Just like other startups, a Digital marketing agency startup too needs strategic thinking and careful planning.
Every new startup agency needs great attention- the challenging part is how to stay ahead of the competition with your market plans.
Digital marketing fits into businesses of all sizes and shapes even if you have a small budget.
On account of this, do you plan for this marketing agency startup? Focus on certain areas- never forget these few leading points to make a startup agency successful-
Build compelling online visibility. Put your niche in front.
Develop a strong and clear brand.
Create and update your blogs regularly.
Focus on customer acquisition.
Stay up-to-date with the latest trends.
Never miss hiring the right team.
Wondering about the significance of the startup digital market agency?
Your ponder might end here– why it is crucial to have a digital marketing agency for a start-up?
The last topic of this article ends with the Challenges of Startup Agency
Hoping this article has maintained the interest with the facts I placed until now.
The initial time of any startup agency is full of challenges, right? That is the crucial time to let people know about your services or brands.
Apart from this, today, customers' expectations and behavior are changing with the latest tech. It is difficult to manage customers' expectations and maintain a competitive edge.
Here are some top challenges according to the digital marketing agency owners-
Business needs customers- it is always challenging to attract customers and Digital marketing agencies are not exceptional.
One of the challenging parts is maintaining visibility in the market.
Is the competition fierce?
Yes, it is!
A startup digital marketing agency strives to rank for the same keywords. It's tough to rank on search engines with the keywords.
Only the right strategy takes you around.
In today's highly competitive times, building a reputation is another big challenge. It takes time to reach out to your brand to acquire potential customers.
Being a startup agency, it is tough to compete with other competitors as well.
You need to prove your credibility and win the heart of your customers by building your portfolio and expertise.
What do you think- is it again challenging after the business growth?
With the growing business, scaling could be hard to tackle- a startup digital marketing agency gets failed to maintain the scale even after success.
You can't be a one-man army to build a successful digital marketing agency. Focus to make an in-house team of talented people and keep maintaining the quality to ensure your clients get wonderful services- recurring.
Digital marketing is the market where you need to stay up-to-date with market trends and technologies.
This could be again challenging and people fail to rise.
We can't underestimate AI- its journey is long in terms of technological advancement.
As a startup digital marketing agency, are you staying up-to-date with AI?
Well, if not, you will be losing a lot.
Here is something useful for you- AI & Future of digital marketing
If you are looking for a reliable Digital Marketing agency for your startup promotion or white label services then you can read – Digiinte Consulting a digital marketing services company. 
Q. Is it a good idea to start a Digital marketing startup?
– Fulfill the commitment.
– Navigate your agency to win the business.
– Skills to deliver positive results.
– Manage the team.
 
Commanding over these – no one can stop you to do profitable business in digital marketing.
Q. Is Digital marketing worth it in 2025?
You can read out the middle section of this blog- "Stats around Digital marketing". I'm sure you will figure out something.
Q. Which niche is best for a Digital marketing agency?
Its "Retail Industry"- continuously evolving and competitive. Many prefer it for Digital marketing agencies.
 
Q. How can I make my startup agency unique?
Here are the tips-
– It is always good to promote your agency at events.
– Narrow down your niche.
– Make a Podcast.
– Build a strong business relationship with other successful agency owners.
Wish you great success in the world of Digital Marketing!