Do you think- digital marketing ad spends continue to slow in 2023? Statics show last year, it was a tough time for global digital ad spends.
But hope never dies- investors are expecting this year will be something better to move ahead.
We all understand the importance of advertising and marketing in business growth. Year after year, the internet is able to maintain its magic over the users- brands are embracing global digital ad spends to outreach more and more customers.
Table of Contents
Recently, WAARC forecasted that global digital ad spends will rise by only 2.6% this year. However, it's just a fraction of a rise.
This blog will be covering some important facts about digital ad spends in 2023 including other aspects such as digital marketing market share, digital advertising by industry, and digital ad spends by country.
Let's get started-
Digital ad spends in 2023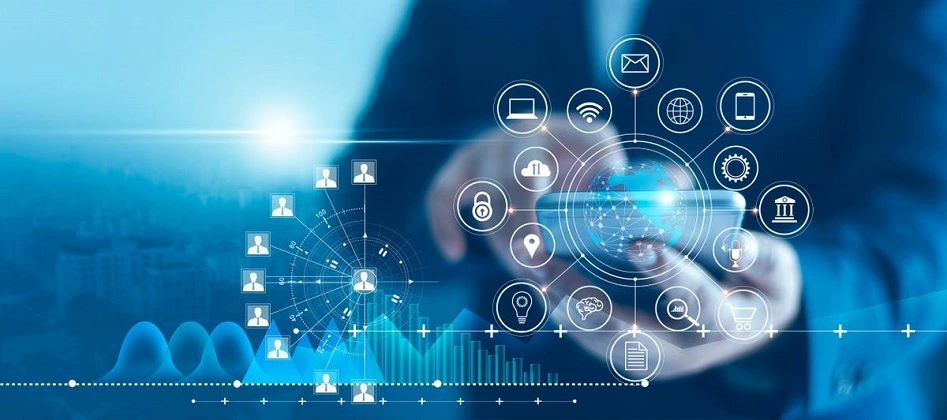 We have entered 2023, and the word "Global Downturn" is on everyone's mind. Well, the global downturn is not for every field but still has some impact on certain market entities. The market has been continuing post-covid recovery.
What do expect in 2023?
Let's go through the facts.
Among some products sectors– a few are expected to cut ad spends in 2023.
Automotive- (-12.4%)
Financial services- (-4.5%)
Tourism & Transport- (-0.4%)
Alcoholic drinks- (-1.1%)
Medium sectors- a few are expected to cut ad spends in 2023.
Newsbrands- (-7.7%)
Magazine brands- (-1.1%)
Social media- (-5.2%)
Online property sectors- a few are expected to cut ad spends in 2023.
QQ/Qzone- (-13.3%)
Facebook- (-8.6%)
Weibo- (-7.0%)
The research of the above-based facts is presented by WARC.
Get to know more detailed facts about ad spends- A forecast for 2023.
How are digital ad spends are affecting by the recession?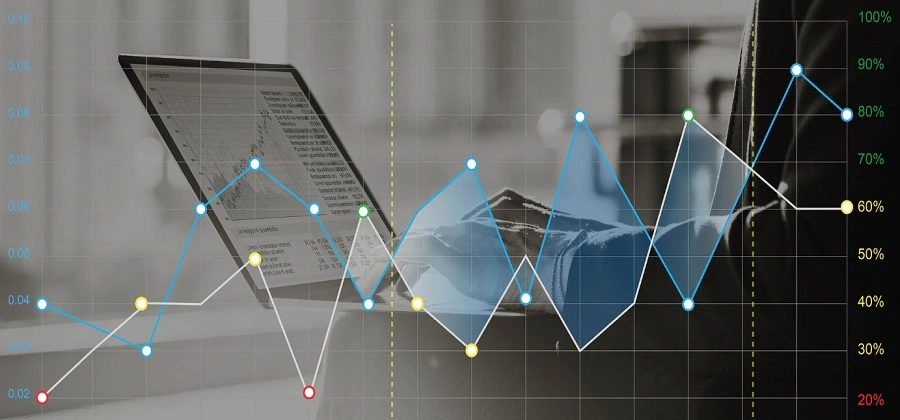 Do you agree digital ad spends by country is under the clouds of recession?
Uncertainty is all around.
A few months ago, International Monetary Funds emphasized a significant decline in the world's top economies and marked it's a time of 'more uncertain'.
We simply can't avoid the impact of war between Ukraine and Russia- tightening monetary policies and surging inflation rates.
Furthermore, still getting better from the Covid-19 disruptions.
Don't you think many consumers have controlled their spending?
Yes, this is the reality.
Hence, many brands and digital marketers have slashed reluctantly their marketing expenses without a second thought.
A recent survey disclosed that 75% of the respondents accepted the signals of the global downturn in 2023 impacting digital marketing market share.
On the other hand, we can see across the Indian market, especially, a surge in smartphones sale is catalyzing the growth of digital marketing- not only this, even the emerging technological advancement is taking the digital marketing market share to next level.
4 out of 10 agreed to make a strategic approach to maintain the digital ad spends at the same level as last year.
Talking about digital ad spends by countries like India- only five countries will produce double-digital growth rates for total spending in 2023 and India will be one of the leading digital ad markets.
The U.S. will be among 14 countries to experience double-digital growth rates in digital advertising.
Don't be skeptical- the profitability of digital marketing. If you are a start-up or a business looking to grow with digital marketing but not sure- you can read in details about having a digital marketing agency.
Here is again an interesting topic for cover- Industries that will Spend more on Digital Ads.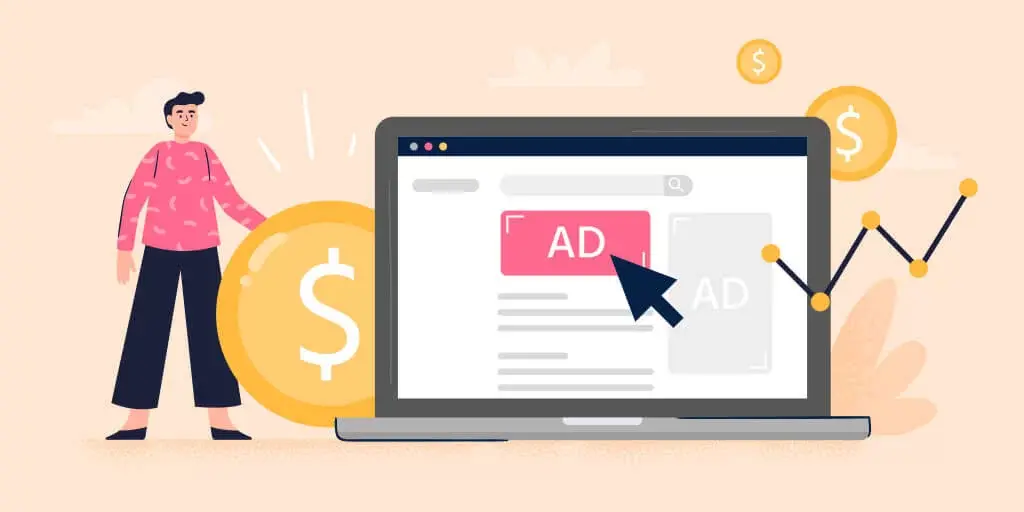 Many people scratch their heads about ad spends by digital advertising by industry.
ssklogical is always concerned about digital marketing processes and ensures to share the precise information across all industries.
Our market analysis is thorough- let's share our analysis on the more ad spends by digital advertising by industry/industries in 2023.
If we pick a country like India- you might be surprised to know that digital advertising spending is expected to grow by more than half as compared to 2022.
A new report states- an increase of 15.5% will happen in ad spends in India, thus, making an increment of about ₹20K crore. Resulting, India will attain the 8th position globally in terms of digital ad spends.
Highlighting quickly the industries that will be spending on digital ads globally in 2023-
E-commerce
Technology
Healthcare
Entertainment
Retail
Marketers predicted- choosing anyone from the above as digital advertising by industry will be more prevalent this year because a lot of people spend time online interestingly.
Let's hope you wouldn't deviate from your own search on the ad spends. Share how will ad spends in 2023 look in the comments below.
An outlook on Digital Ad Spends Growth and Market Size-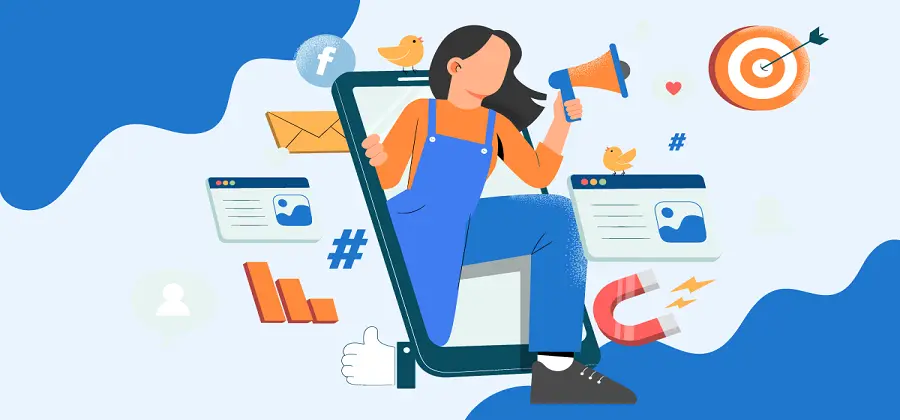 I have come across a common report about its growth and size. According to CAGR, digital marketing spending marketing is estimated to grow at 8.71% till 2027.
And
The market size is forecast to experience a swell of USD 300-500 billion approx. in 2023.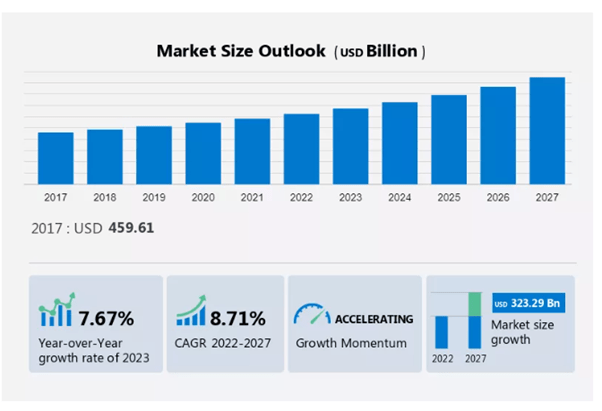 The key drivers of digital marketing spending are more use of the internet and digital devices. For, instance, the introduction of 4G/5G has pushed end users to access high-speed internet.
Isn't it enough to spend on ads to recognize the impact of digital advertising to outreach the target audiences and generate scalable business?
Think about digital content- the implementation of AI, Cloud computing, and loT allow the digital content industry to integrate all aspects of an organization.
Also a good read about – The effectiveness of digital advertising platforms for new businesses
Can search engines and social media platforms be ignored in digital marketing?
Facebook and Google held a huge share of digital ad spending with a joint revenue of $175 billion in 2021- after the second wave of Covid-19. Still, will be in the race.
Amazon continues to leap into the digital advertising space and has its own wide market size followed by Twitter, Snapchat, and Pinterest.
Region-wise- 44% of the growth will start from APAC due to its dense population which leads to high internet penetration.
North America will not fall back from spending on digital ads as the number of end-users rises rapidly for online shopping.
Learn more about Global Digital Spending Market- Forecast.
The reality is, we can't rely on predictions, it is the only time that decides Rise or Fall.
Frequently Asked Questions
·   What will marketing budgets be in 2023?
Dentsu ad spending report displays a 3.8% rise in global ad spending of $740 billion in 2023. Comparatively 8% lower growth than last year.
 Hang on, different marketers have different perspectives.
·   What is the global digital ad spend forecast?
Taking computers, laptops, and mobile devices into consideration-its global ad spending is expected to rise to touch a value of over $ 800 billion by 2026.
·   Which country spends the most on digital marketing?
No other than the United States of America- will continue to hold that position for digital ad spending around $ 270 billion.
·    Which industries spend the most on digital advertising in 2023?
The ideal answer to this question is time- time will let us know. Still, last year's facts displayed, it was retailing industry in which the ad spend was USD 57.2 billion followed by consumer packaged goods- ad spend of USD 36 billion.