"Change is the only constant" What a great saying!
In today's tech world life is changing very fast. This change has changed human work tendencies to a high extent. It's the fast-moving time of social media.
None in the world not familiar with the term- Social Media Right?
Social media marketing has turned out to be great ease for many of us. Over the past decade, social media marketing has proved to be the best platform to promote products or services.
Social media popularity continues to grow and has reached over 3.7 billion social media users globally in 2021. Many entrepreneurs are now well-familiar with buyers who have changed the medium of buying products, so they have started to run their businesses online- so here social media marketing is a big game-changer that works amazingly.

Many of us know well that social media is too crowded now & question arises is it still working for the business? Indeed, social media is still worth doing from a customer engagement & online transactions point of view, but this should depend on what approach we are following.
Just outlining the term social media marketing before going get any further- Social Media Marketing or SMM is a form of internet marketing that uses social media apps as a marketing tool. I
It is a platform that enables the brands to connect with the audiences to:
Build a brand,
Increase sales,
Drive traffic to a website, and
Build a community of followers to share.
Are you seeking a strategic approach for social media marketing in 2022?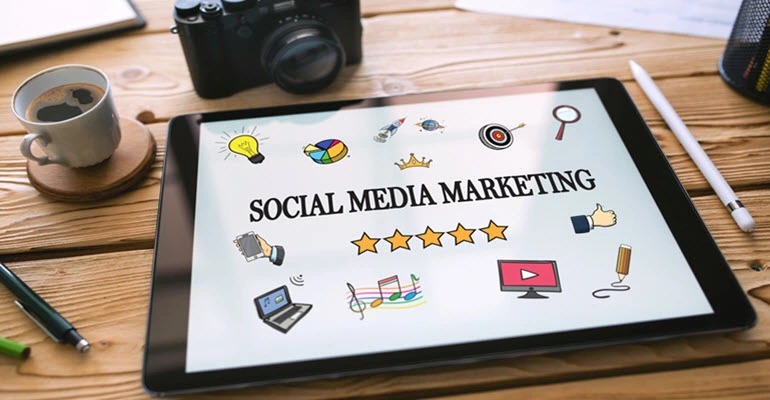 Well, this approach works precisely at present, and will let you know how effectively it works.
Is it crucial for both large businesses and small and medium-sized businesses?
Of course, it is!
Creating anything strategically regarding its campaigning can turn out to be a magnet to captivate relevant traffic and conversions.
Let's discuss how strategically it works: –
1. Set business goals- Settings goals will drive the force to get success, make sure the goals are realistic. To make social media marketing most suitable you must ensure your goals are SMART- Specific, Measurable, Attainable, Relevant, and Time-bound.
Few examples of realistic goals that businesses can follow-
Increase brand awareness.
Generate high-quality sales.
Grow brand audience.
Improving the ROI.
Around 31% of the brands accept that social selling has helped business owners to build strong relationships with their customers. On the other hand, 33% of users like to engage with products via social media rather than using phone calls.
2. Study your target audience- Always try to target the audience well. Why? Coming to know end-users can help you make informed decisions and convert more leads.
Stop wasting your time on manual research and find the information, with an easy-going tool- called SocialPilot's marketing tool, you can instantly perform detailed research. This tool is helpful to understand your target audience.
This data-driven strategy will boost your business in no time. According to Forbes, customer service is the foremost factor in deciding the success of the products in 2022.
3. Find out how your competitors approach social media- Competitors are always there in the market, try to find out
What are they doing? Whom are they targeting? What key phrases are they trying to dominate?
Conducting the competitor's analysis will help to better understand their weaknesses as well as their strengths. Eventually, you will come across the expectation of potential customers from businesses in your industry.
You can have the Buzzsumo tool to keep an eye on your competitors and find their social pieces of content.
4. Plan the content you wish to share- Do you think is content important on social media?
Yes, it is, high-quality content is always needed to share. The social network was never made to sell your products- it is designed to be social.
The content you share socially should be balanced and a combination of entertaining items and information with a small number of promotional spices added in.
Do you think the influencers gain status with content?
Of course, they know their audience well and prepare the ideal content to interest their followers. Try to do the same!
Creative posts, images, and videos work wonderfully for the brands.
5. Create your important metrics and KPIs- These two should be specific and measurable- like your business goals.
Thinking of what metrics and KPIs are?
KPI stands for Key performance indicator. It's a quantifiable measure of performance for a specific objective. KPIs are the key targets you should track to make an impact on your strategic business outcomes. Metrics measures the success of everyday business activities that support the KPIs.
Listing out the metrics that can grow your brand very fast-
Post reach
Clicks
Engagement
Organic and paid likes
Sprout Social tool can help you to create these KPIs.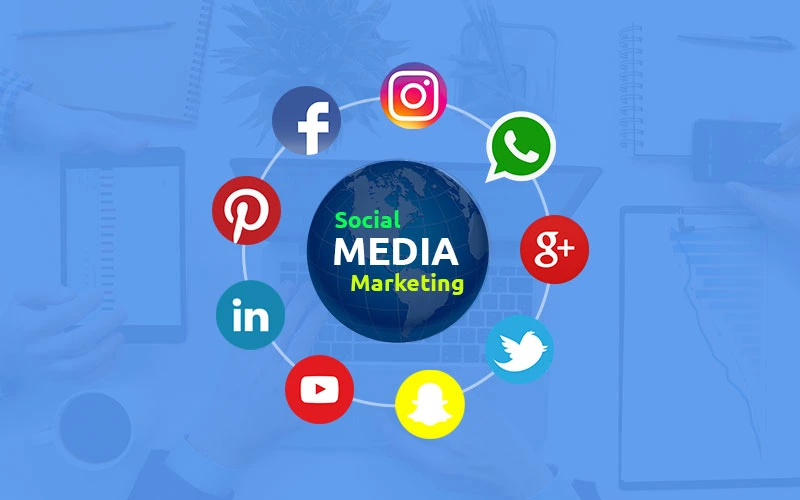 If you have a question on your mind about which social media platforms are the best?
Let me clear this- with new apps occurring suddenly in the market every day, it's quite challenging to figure out those platforms which will be precious for investing the money and time.
Still, some social media platforms are considered valuable and suitable for your products and building audience. Some top picks you should prioritize in 2022: –
YouTube
Instagram
Facebook
LinkedIn
TikTok
Twitter
Pinterest
Snapchat
Billions of users love to use all these. Isn't it amazing?
Believe it or not!
Facebook stands number 1 on the list of the best social media platform for business. With 2.40 billion daily active users.
Considering different social media platforms for B2B business?
You are on right track!
Social media is one of the best cost-efficient ways to reach out he potential customers and maintain a strong relationship with audiences.
Interested in knowing about B2B social media platforms first?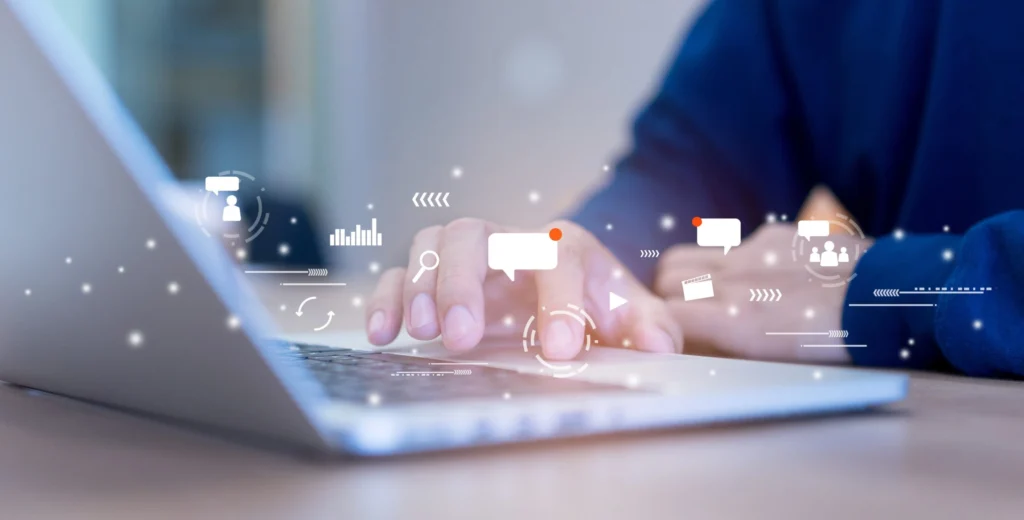 These are the social networks that are particularly targeted toward businesses to businesses. B2B social networking is strong enough to reach other firms that are their target customers to make more sales and generate leads.
B2B is a transaction that is conducted between two companies, such as online retailers, and wholesalers.
So, let's discuss different platforms for B2B business further- Placing them in front of you in ascending order-
LinkedIn stands the best among others for B2B businesses. About 80% of B2B marketing leads come from this channel.
It has more than 800 million users making it the largest professional network. B2B marketing through LinkedIn helps businesses build strong networks, create connections, and generate targeted leads.
LinkedIn is the greatest to stay in touch with clients, you come to know who's viewing your profile, and who's contacting you for the first time. It is a great way to approach your marketing strategy and tactics.
The best part of LinkedIn? You get a chance to talk to people who are interested in what you must offer-just chat directly.
LinkedIn provides a lead generation feature "in the mail" which helps you to find qualified prospects, building targeted leads is an easily accomplished task!!
Twitter, considering a microblogging site that lets users publish 280-character limit tweets.
Microblogging- posting short updates and thoughts!
Twitter itself claims that 64% of customers on Twitter choose to message a devoted help handle on it rather than call a business. On this platform, many business owners can interact with their customers and other businesses too.
Users of Twitter are expected to grow upwards of 329 million in late 2022. Over 500 million tweets are shared every single day.
Indeed a great platform!
Two main features on Twitter that businesses should take advantage of-
Trending topics, and
Hashtags.
If businesses want their content to reach a wide audience.
B2B companies are supporting twitter spaces.
Twitter spaces are where Twitter users and businesses develop a digital space to interact with their followers. Here you can answer questions and get feedback from your followers.
Twitter spaces help to provide companies create an interactive space to provide updates on services/products and to get engaged with people.
With the help of Twitter communities, any company can build a strong community of business owners to connect with their target audience.
Again, the best social media platform to promote B2B businesses!!!
Facebook, is again a popular social media platform, with over 2.91 billion users worldwide. It comes with huge opportunities for B2B businesses.
Around 60% of users enjoy Facebook- a powerful platform for B2B businesses.
Facebook pages, do you know the benefits of those pages?
These provide a great advantage in creating business pages and account to promote businesses targeting the right audiences of Facebook ad.
These pages give the accessibility to automate sales and customer services.
Nearly every social media user has an account on Facebook enough to provide the highest opportunity to reach more people on Facebook.
Another great thing about the Facebook ad is not an expensive way at all to reach a broad audience, so many companies use Facebook as a B2B social media platform to have positive outcomes.
Instagram, according to the business report of Instagram, 90% of people follow the business over here and two in three enables interaction with brands.
With over 1 billion users active on Instagram- works amazingly for B2B business development.
The hashtag is considerably gaining popularity as social media brands use it to promote their business.
Posting an image on Instagram and adding a hashtag in the comment section that tag will appear at the bottom of your picture, with just a click on it to see other posts having that same hashtag.
On Instagram pictures and videos can be used to hold the attention of potential customers.
It brings opportunities to have high conversion rates and engagement. It comes up with beautiful features like a carousel and reel.
The carousel gives you to display up to 10 photos and the reel allows you to upload the best videos.
Reel plays an important role to create few seconds marketing videos.
Works solid for B2B marketing!
Aren't these all-amazing tools?
Talked a lot about B2B marketing and its platform, but we can't forget B2C marketing- business-to-consumer marketing. Right?
B2C marketing is the type of marketing that targets an individual customer rather than targeting other companies as customers i.e B2B. Taking an example of B2C is television advertisements for consumer products.
Eager to know more about B2C?
The most popular social media platform among B2C businesses is Facebook, with 94% of users using it as an active tool.
According to, two-thirds of B2C marketers, Facebook alone is the most effective social platform. On the other hand, YouTube stands at 54%, Twitter at 50%, and Instagram at 42%.
B2C is something to stand out by creating something unique or different!!
Do you know how B2C social media marketing works?
Just try to understand the basic concept for this.
Focus on the consumer- Use strong content- Paid social media advertising- Make it shareable- Make your post go viral.
In one content marketing institute report, Chief content officer Ann Handley says "Nurturing an audience requires deep dug by us to understand who they really are- to be truly curious about them".
In the list of the above-said platforms, Just taking the eyes of TikTok is simply not possible, Right?
It has bagged the crown of the fastest-growing social media platform for a couple of years.
The young generation just loves to use TikTok. With a short duration of time, this video-sharing app allows users to create and share a short video clip on any topic.
It is very powerful to get mass views quickly. You never know which video could be big viral.
Do you spend some precious time writing quality content for a blog? Are you interested in other options to promote your blogs?
Of course, social media marketing brings out the best!!
How?
Let's check out.
Just sharing your blog on social media platforms is not ample, truly there are some constructive tips to make your blog shine on any platform.
You can try some ways to prepare your blog content socially shareable and make it an eye-catch.
Here we go-
1. Fascinating content– This is the first thing a blog must start with, this develops the first impression to go out reading further.
It's always the intriguing title that excites the readers and pushes the readers to get dive into it.
For instance, say a title appears in front of you, – 5 Things a Successful Digital Marketer won't tell you.
Isn't it exciting for you?
Well, I think it is. Right?
Apart from this, try to share some distinctive/recognizable images, people like to see the images. Sometimes the images make people restless and create suspense to further go with reading content.
2. Combine social media with your Blog- This means building a bridge between social media and your content.
People who want to view your blog want to connect with your blog and share the blog via the elements of social media that are integrated into your site. Scratching your head for these elements?
Ok!
These elements could be in the form of social media buttons, social share buttons, social commenting, and social login just to engage your readers with your blog, for example, Twitter follows, and Facebook likes.
3. Share blogs across social media profiles- Try as much as possible to reach the readers and share your blog posts. Maintain consistency to share the content to social media sites with tools like Hootsuite and SproutSocial.
Remember, to share a photo with the post as some social media platforms automatically display a thumbnail picture from the post.
Cross-posting is another great way for your blog updates from one platform to another.
For example, you share a post on Facebook, and let's say the post has a nice graphic, just share the link to the location of that particular image on let's say Pinterest. Now your Facebook followers who also own a Pinterest account can pin the image easily.
Build a relationship with other bloggers- Other bloggers are also available so you can have tips to use their influences on your blog.
Read and share the posts of other bloggers and make comments to either acknowledge the information shared or praise it.
Do you want to make your content viral?
Just be a participant in mutual content distribution, and join the viral content buzz community
Try these steps to promote your blogs on social media and share your comments below!
Do you think social media is a lead generator?
Friends, believe me, Social media is second to none in the case of lead generation. It can be your good friend generating valuable leads if you know how to use it right.
With 3.6 billion people using social media around the world, it is an ideal channel for businesses to attract leads. Both B2B and B2C marketers get the benefits of generating leads on social media.
Let's have some important points to generate leads from social media-
Start enticing lead magnet offers
Pay for social media advertising strategy
Make the most of lead-generation ads
Set up straight retargeting ads
Take advantage of social media sponsorships
Launch a referral campaign.
Make the most of social listening
Follow these ideas to try in the next campaign!!
Some people always try to make predictions about social media, well they should be!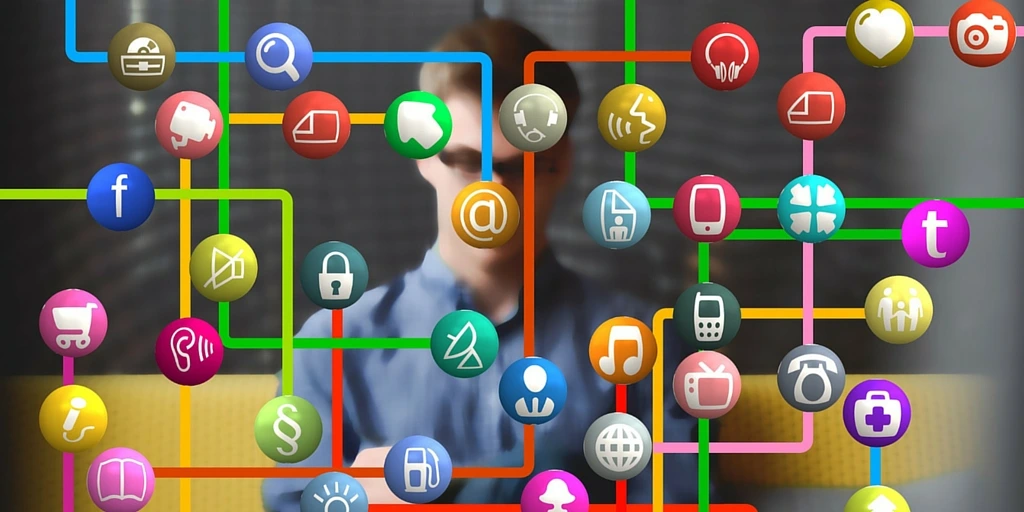 The future is going on to turn to digital advances for entertainment, news, and business which translates to huge chances for businesses. Social media companies are putting money into presenting shopping, audio content, the creator economy, and much more.
A few years ago nobody would've predicted the return of QR codes, but since the 2020 pandemic QR code is back in market use. Just a scan will make you learn everything about the product. The founder of Twitter, Biz Stone, has said recently that he believes that social media is 'just starting' so it will go a long way.
Sharing a few points about the forecasts of social media-
Shopping will be more common on the channels of social media. Brands invest more in Social commerce.
Brands create a social audio strategy- Just last year Facebook introduced Podcasts, rooms, and Soundbites for audio features.
Twitter created Twitter pages with a plan to monetize Twitter.
Social pages will be more favorable to enable customers to give a response directly without creating brand damage.
We can see how rapidly TikTok is growing, it reached 1 billion monthly active users last year.
Currently, TikTok has been putting money into creating its ad platform, making it easier for businesses and brands to develop a presence on the network.
Serving a young audience would a profitable!
We know everything is mobile and social media will be at the heart of using mobile so it reaches 100% mobile usage.
We expect a large number of internet users to grow as internet insights grow, this will certainly grow the number of people to shop online for products/services.
The impact of social media trends will continue rising without getting disappeared, we just need to update social media marketing strategy.
I conclude finally
With many different marketing tools, social media continues to be efficient. It is a place where many business owners can connect with their customers in a personal way and build a relationship.
Moreover, social media and the digital universe are not going anywhere these are great career options that will explode in the next 10-20 years- Just relax!
Do you want to achieve marketing goals?
Yes- just believe in social media.
Just click on the link to find out more- Significance of social media marketing and its tools