The time when hitting wave of the pandemic started across the globe, enormous people started working from home and many are still wondering about starting from scratch.
More and more people are seeking ways to earn money online. Are you one of them?
If you are looking the ways to earn smartly, especially from home, then many of us thought about Drop Shipping which could be a great fit for you. For the right opportunities to rise, come across drop shipping and start a profit-making online business strategy.
Don't want to be dependent on a job? Or do Want to be your own boss?
Think to start with Drop Shipping.
Isn't it a great concept to start just sitting at home?
Well, indeed it's a great idea, but before jumping into it, let's understand a few of the details.
Before we go further, you should have an answer to a question, what is Drop Shipping?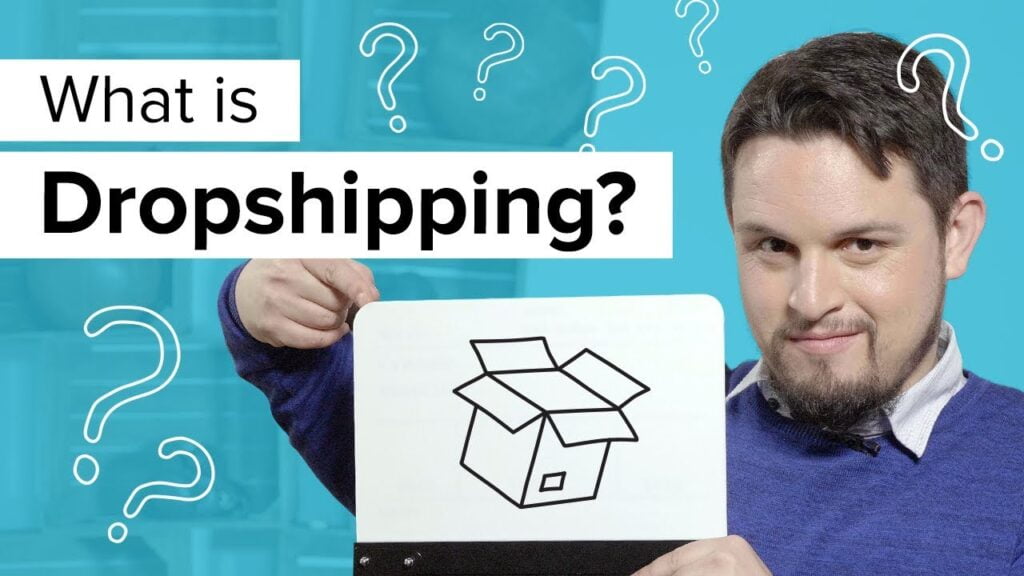 Drop shipping is a kind of business that involves a third-party to storing and shipping for you. It is a platform where a seller sets up a website with having products but not in stock. When an order is placed, the seller sends the order to the above-said third party, who may be a manufacturer, retailer, or wholesaler- who ships the product directly to the buyer/customer.
In this way, the third party ships the products to the buyers on behalf of the seller.
Just take an example to understand in a better way, assume you have a tie-up with a shoe products supplier so just list shoes on your website. A buyer has now placed an order for a pair on the site. The buyer pays for that pair and you move the order to the manufacturer- who will charge you the actual price for that pair, shipping cost, and would probably charge you a fee for drop shipping. Finally, the order is packed and shipped to your buyer. In this whole process, you charge the buyer more for the pair of shoes to keep the profit in your hands.
Isn't it great profitability?
Want to know more about Drop Shipping? Keep going on with this post.
Every business has its own benefits same goes with drop shipping.
How? Let's get further.
Trying to realize all the benefits of Drop Shipping, these are-
In the business of drop shipping, you don't need to have business experience. With a basic learning ability, you can start a business in less time and learn while you go ahead. It's easy to get started with drop shipping because of its low costs, for example, you don't need a store and team to assist you.
Drop shipping requires no office, you can run everything from your laptop. You mainly need to spend money on advertising and focus on sales to grow better. With the growth of your business, your expenses will be reasonably low, it's unlike traditional business expenses.
Drop shipping gives you flexibility, just by sitting at home you run the business and too according to your most convenient time. No bossy nature work- just your own boss. An ideal approach for entrepreneurs who would like a business to work for them.
It is a good source of passive income- with your job. It lets you keep pumping out new sources of income from different stores. You have a direct impact on how much you make in this industry.
Drop shipping is easy to manage since you don't need to hire a staff or rent warehouse space, everything is manageable with little hassle here. Once the suppliers are finalized and everything's set up, you are only responsible for managing the online storefront.
Great!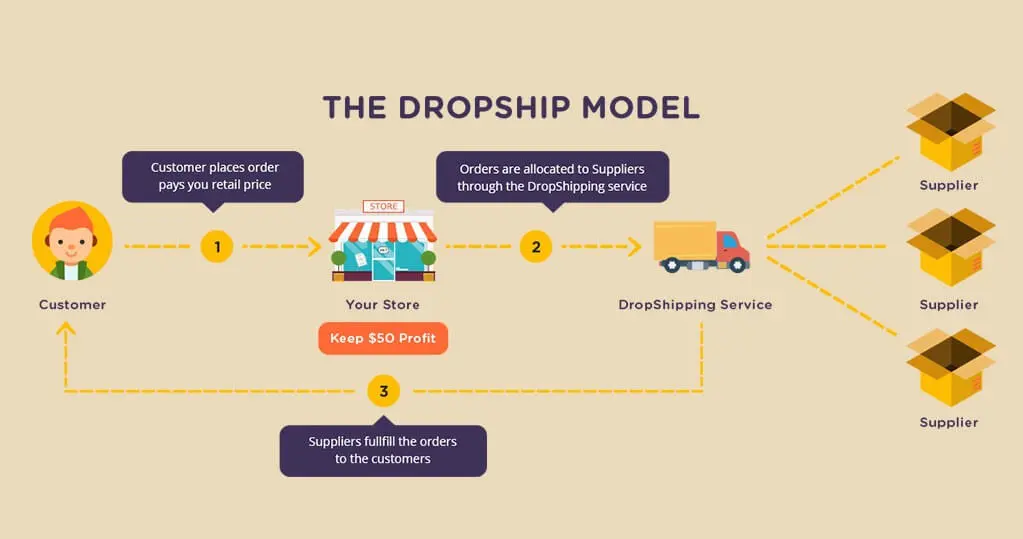 Do you think drop shipping is still a profitable area?
Sure!
The search for the term 'Drop shipping' has increased aggressively in the past few years. In fact, dropshipping is gaining popularity day by day.
A strong thumbs up from many marketing experts to those who want to switch to the e-commerce space.
Researchers have shown that profits have crossed over $4 billion, with a 7 percent increase every year for the last couple of years.
So prosperous!
Are you a small retailer and want to be a drop shipper?
Good news for you. Small retailers have come across an almost 35 percent growth in conversion rates just via smartphones.
AliExpress is a drop shipper. It has a huge marketplace, with more than 100 million products available for sale. AliExpress allows and makes it easier to sell products in your e-commerce store without having an inventory or shipping.
For instance, you get a product that costs $20 from AliExpress and after all the included costs, you sell it for $40, and finally, let's say, you make a profit of $10 on the product.
Suppose you want to make $150,000 per year by using AliExpress drop shipper, you need to sell 1500 products per month. Let's see the calculation-
$10 profit multiply 1500 products = $15000 per month
$15000 per month multiply 12 = $180,000 per year.
If this is done in the right way, it can be a big profitable business.
Keep one thing in mind- Choose the right supplier!
Some of you might be looking for tips to get started with a drop shipping business-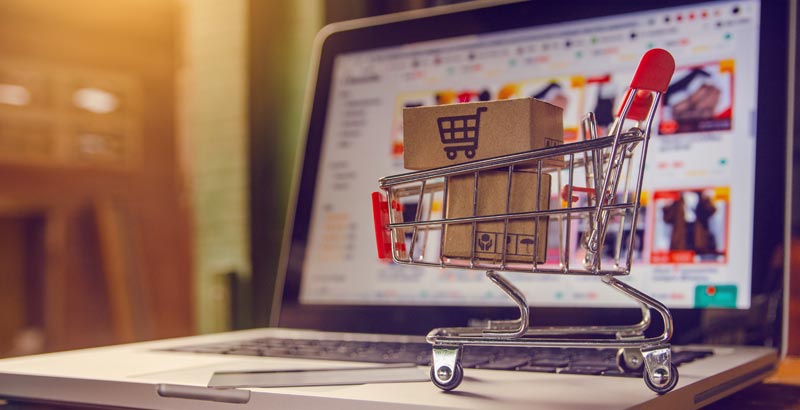 Do you need pounds or pennies?
Certainly!
To start any setup, you need to have some bucks in your pocket. You can start a drop shipping business with a low amount, let's say an initial investment of $100-$500 covering platform fees, marketing, internet accessibility, and enough time for research.
Consider some steps, to begin with, the business-
Choose the right niche. Keep in mind focusing on niche products can turn the market highly effective. Target those products which are in high demand and do the research accordingly.
Some points need to be focused on when selecting niches-
Look for attractive products.
Low-cost shipping is very important.
Products must be appealing to impulse buyers.
Ensure people find interest in searching your products.
Find the right supplier. Choosing the right supplier offers the quality you want your company to represent niche. Your partnering with the right supplier will work a lot to make you move ahead.
Drop shipping with AliExpress is an exceptional way to start an e–commerce business.
Do your research on products you like on AliExpress and check if the supplier has good ratings.
Perform competition research. Try to look for products that have high competition, as there is a sign that there is high demand, and the business model is sustainable.
Remember, you will be participating with other drop shipping operations as well as big retailers such as Amazon, Flipkart, etc.
Create your e-commerce site. It is a great platform to support a drop shipping business model, it gives you all the tools to create a wonderful e-commerce site without having a technical background.
Isn't it amazing?
Create a customer accession plan. Although you have everything- good products, a nice website, no customers mean no business.
There are some ways to attract customers, but the effective option is to start a Facebook Ad Campaign- to generate sales and revenue.
Is SEO the right tool for this?
Of course, for the long term, you can think of SEO. For businesses to attract nearby customers, local SEO can be surprising game-changer!
From this post until now, I hope by now, you have an idea about drop shipping.
Still, want to know more about dropshipping?
Ok, Let me take you further.
People also ask for the Name of the most suitable dropshipping platform
A question of suitability arises- It's an e-commerce platform- right?
There are plenty of e-commerce platforms for dropshipping business owners.
Not going into details-just covering an overview, check the followings-
Magento
Shopify.
WooCommerce
OpenCart
BigCommerce
Spocket
PrestaShop
I will try to make a detailed blog some other time, right now, would suggest you compare the aforesaid platforms based on five basic criteria:
Set up time and cost
E-commerce features
Scalability
User-friendly
Support
Most of the new drop-shipping entrepreneurs face hurdles to pick a niche to focus on and products to sell- that's understandable.
One of the common mistakes at this stage is to pick a product based on passion or interest. Choosing the right niche is the biggest decision as it will get you success or failure results.
In dilemma which products to sell right now?
Let's figure it out by listing the best dropshipping products for your business in 2022-
Clothing and Footwear- The sales for these products are valued at $1.5 Trillion globally. Still going to increase by 1 trillion in the next couple of years. Dropshipping products to sell in clothing and footwear- Leggings, Cargo shorts, Loafers, Sandals, One-piece swimsuits, Balaclava, Capris, etc.
Beauty care- Data shows Beauty and personal care were valued at $480 Billion last year and are expected to grow by 7.5% each year from 2022 onwards. Dropshipping products to sell in beauty and personal care- Skin care oil, Make-up removal facial wipes, Eyeliner, Bodywash, perfumes, Manicure nail kits, etc.
Kitchen and Dining- With more people working from home or spending more time at home have given a rise to this category. A recent study has shown that the prospect of consumers purchasing the tools for the kitchen is high and will keep going up. Dropshipping products to sell in kitchen and dining- Water filters, Electric kettles, Portable blenders, Stainless steel tumblers, Reusable water bottles, shaker bottles, etc.
Baby care– According to Statista Research Department, the international baby care market is projected to be worth around $88.72 billion in 2026. Searches have been kept growing for baby care products for the past years. Dropshipping products to sell in baby care- Diapers, Stroller fans, Water-based wipes, Breast milk storage bags, Baby healing ointment, Baby bottles, etc.
Home interiors- Home interiors and decors are set to reach higher in the next coming years. In 2020, the numbers have been at their highest. Small online business owners have the right time to sell home interiors because they are high-commodity products. Dropshipping products to sell in home interiors- Bedsheets, Curtains, Pillows, Non-slip hangers, laundry baskets, etc.
And a lot more!
Aren't these all worthwhile to get started with DROPSHIPPING?
Final words-
With such a high global dependency on online shopping and the e-commerce industry, the chances of drop shipping closing down, are just daydreaming! For prospects with drop shipping, do deep research, pick out some trending products, and start to sell.
Remember, success lies in selecting the right products, selecting the right suppliers, and maintaining a margin of profits. The drop shipping business is still worth the investment if you are seeking economical business goals.
FAQ about drop shipping-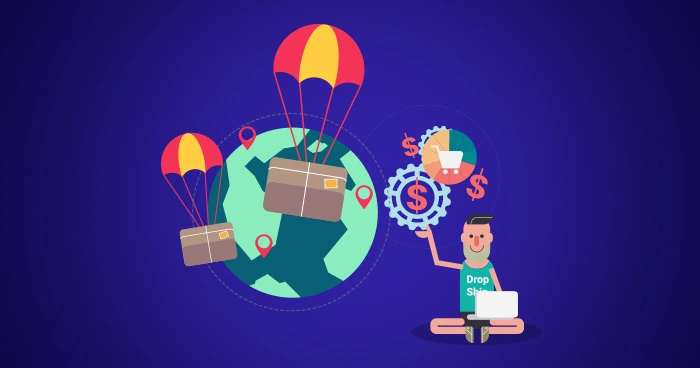 Does dropshipping make good money?
Many have done it successfully, why can't you?
Work rigorously and smartly for a few months and you will be paid off a few months later.
How much money is needed to start it?
One thing is very clear- No Money, No Honey, Right?
Make yourself comfortable with at least $500 to start something profitable. With every move ahead stay positive. Just spending this amount is exceptionally a small amount to change destiny.
How much money can dropshipping get you in your pocket?
It works out to be between $1000-$5000/month. It can be left you with 20%-30% profit from each sale. The rest of the money goes to other expenses- drop shipping fees, purchasing products from a supplier, marketing, etc.
Which are popular dropshipping websites?
Naming these- AliExpress, Amazon.com, Worldwide brands, Modaylist, Oberlo, SaleHoo, Doba, WholeSale2B, Inventory Source, Dropified, and Sunrise Wholesale.
For those kicking off dropshipping, I wish them- Great Success!