Strong determination-Ready to a learn-Positive state of mind-Faith in God and yourself too-
These are the diet that one should consume in every step of the struggle to climb the stairs of success. The universe is ready to give you anything you desire; you just need to match your frequency with the universe!
You must have heard of it.
Well, it is true!!
Today's post is going to revolve around the popular and famous entrepreneurs who have changed the world with the power of their minds. Simultaneously, these tycoons are the motivators for today's youngsters who try to teach these young dynasts to achieve stability in life. These entrepreneurs have a special resemblance- they always believe in themselves and have worked till get succeeded.
By now, I think you are scratching your head knowing about these.
Before we go any further, I think it would be a great idea to have a short introduction to Entrepreneurship. Right?
Entrepreneurship is a process that involves a person who creates business ideas and converts these ideas into reality by facing the challenges, putting all the risks, and finally enjoying as many rewards as possible by getting huge profits from the business.
Some successful entrepreneurs might define it according to their experience, perhaps, it is not wrong.
But we cannot deny that it is all hard-working, clear vision, and working persistently to come up with a great shining successful entrepreneur.
Enough about it? Without wasting a single second, let's list out the names of these entrepreneurs in front of you.
1. Ellon Musk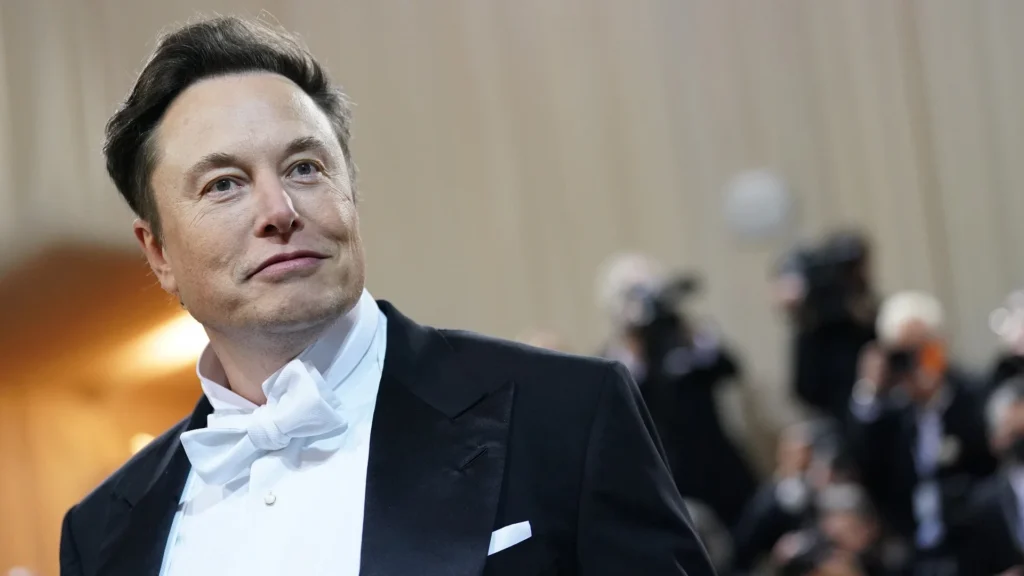 Ellon Reeve Musk is a corporate magnate, investor, and technology entrepreneur. He is the CEO and the engineer of 'SpaceX', and the co-founder of Neuralink and OpenAI.
He is an all-rounder entrepreneur who is the co-founder of the online payment system- PayPal. He is the CEO and product architect of tesla and the founder of The Boring Company.
According to the Bloom Billionaires Index and Forbes real-time billionaire's list, he is the richest on this planet with a net worth of about US$221 billion at present.
Do you want to think about Ellen Musk?
Start thinking of taking risks! This is what he is famous for.
His famous quote- "As you get older, your obligations increase," Musk said in an interview with Forbes. "So, I would encourage you to take risks right now, to do something bold, you won't regret it"
At present, he is engaged in litigation with Twitter, which wants to finalize the acquisition. Being the head of the Musk Foundation, an institution that provides funding for education and scientific research, Mush has recommended the hyperloop- a high-speed vactrain transit system.
2. Jeff Bezos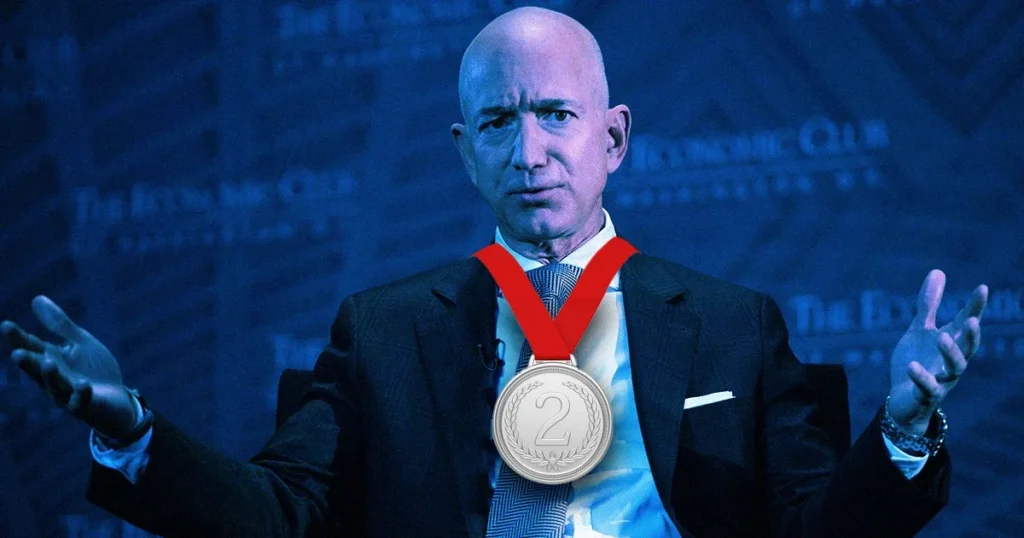 Jeffrey Preston Bezos, commonly known as Jeff Bezos, is an American entrepreneur, investor, and media proprietor, he holds a computer degree as well- graduated from Princeton University.
According to the Bloom Billionaires Index and Forbes, Bezos's net worth comes out to be US$168 billion, thus, making him the second among all the richest personalities.
He is the founder of the largest e-commerce marketplace, i.e., Amazon. He named his company Cadabra but later changed it to Amazon.
The company Amazon started with an online bookstore and later expanded to a variety of e-commerce services/products including artificial intelligence and cloud computing. In 1997 Amazon.com went public and became an e-commerce leader within two years.
During the Covid-19 pandemic, his net worth increased by $24 billion, which was around a total of US$190 billion.
Learn a lesson from him- "Start small, grow big"
His famous quote- "Your margin is my opportunity"
3. William Henry Gates III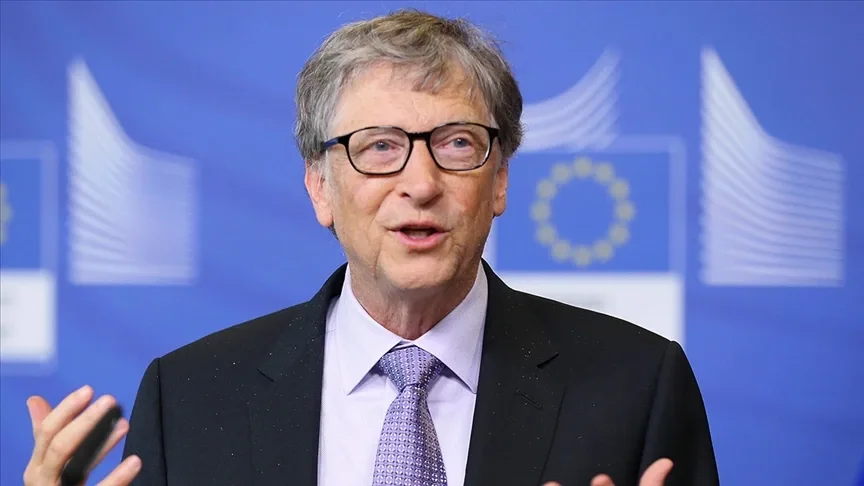 He popularly known as Bill Gates is an American business tycoon, author, investor, software developer, and Philanthropist too. His childhood friend Late Paul Allen with whom he co-founded 'Microsoft'.
Want to know more about him?
He and his friend established Microsoft in New Mexico in the year 1975 which became the largest computer software provider company in the world. He held the 'Forbes Title' of the richest personality in the world from 1995-2017, except for four years 2010-2013.
His current net worth is around US$130 billion.
Why is he called Philanthropist?
Ever since Bill Gates left the operations of Microsoft, Gates has explored numerous charitable projects.
Bill and Melinda Gates Foundation is one of the largest private charities in the world. Well, this is not enough for him, he has given his contribution regarding money to plenty of humanitarian organizations and scientific research activities.
In the early 21st century, he contributed to the program of vaccination in Africa to eliminate poliovirus.
Isn't it show his greatness?
He had a great passion for computers, and at a very tender age, he started working with computers which helped him to achieve great success.
4. Mukesh Ambani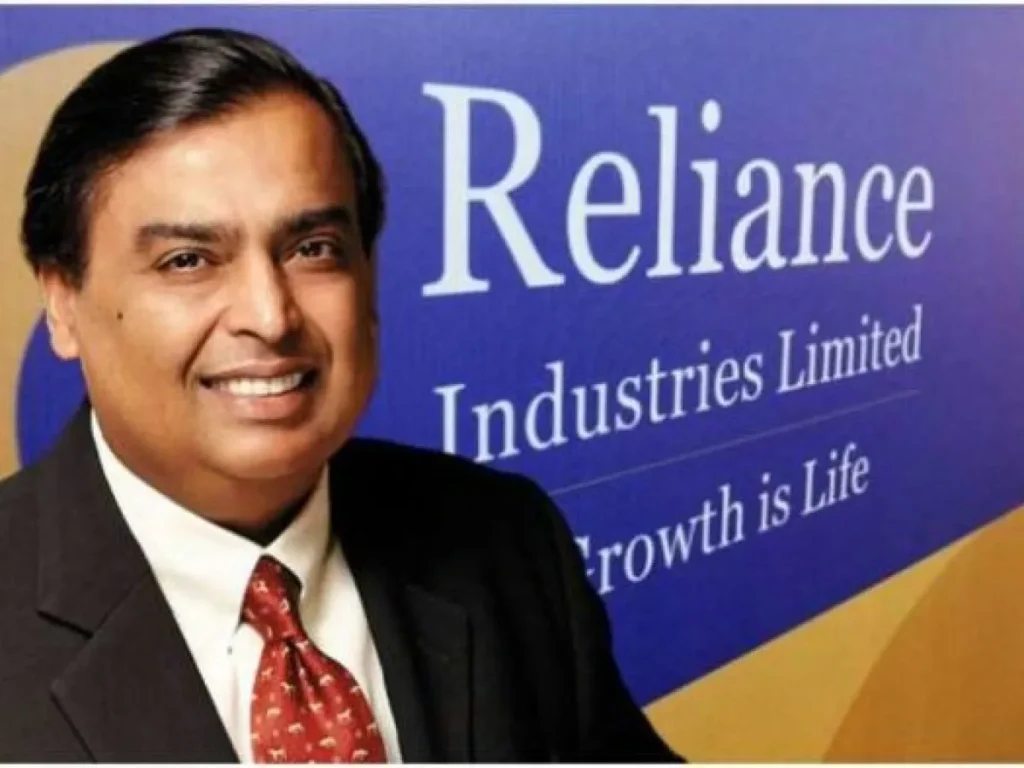 We have another great mogul, Mukesh Dhirubhai Ambani, an Indian billionaire industrialist.
He studied at St. Xavier College, Mumbai, and later pursued chemical engineering at the Institute of Chemical Technology finally holding the BE degree.
Do you know the Reliance industry?
Yes, you are right!
He is the chairman and managing director of Reliance industries ltd, a Fortune Global 500 company and India's most valuable company by market value. His father Dhirubhai Ambani founded reliance in the year 1966.
According to the Bloom Billionaires Index and Forbes, his net worth at present is US$89 billion, making him the 2nd wealthiest person in Asia and 11th in the world.
Interested in his breakthroughs?
Ambani led the world's largest petroleum refinery at Jamnagar in Gujarat, it is he who set up Reliance Info COMM limited, now Reliance Communications Limited.
He jolted the telecom industry in India by introducing 'Jio', which stands no-1 in telecommunications in India.
At the end of 2013, Ambani announced a "Joint Venture" with Bharti Airtel in setting up the digital infrastructure for the 4G network in India. He is the one who announced the Jio Phone at the price of ₹0 and this was enough for other competitors to reduce their prices.
Great news for mobile-gadgets lovers-
Lately, in August 2022, he announced a plan of $25 billion for launching 5G mobile internet services in the next 2-3 months.
Indeed, a piece of big news!!
"In the journey of an entrepreneur, the most important thing is self-belief and the ability to convert that belief into reality" —– said Mukesh Ambani.
5. Mark Zuckerberg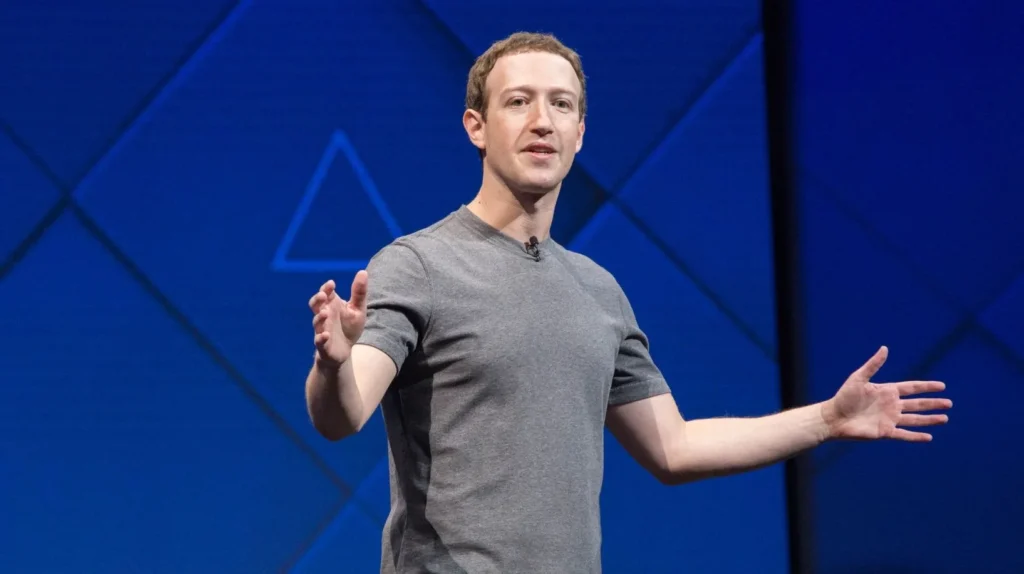 Hardly anyone in the world doesn't know this young guy- Mark Zuckerberg. Just like another famous business tycoon, he too hails from America- is an internet entrepreneur and a philanthropist.
He is the founder of a very popular social media platform- 'Facebook'. He studied at Harvard University and launched Facebook in the year 2004.
Just at the age of 23 in 2007, he became the youngest self-made billionaire- What a great personality, isn't it? Mark Zuckerberg's net worth is over US$80 billion according to the Forbes Real Time Billionaires. In 2016 he was ranked 10th on the Forbes List of the World's most powerful personalities.
He established the Startup- Education Foundation. In the year 2010, it was reported that he donated $100 million to Newark Public Schools-the public school system of Newark, New Jersey.
What a great philanthropist!!
"We Don't Build Services to Make Money, We Make Money to build services"- What a prominent thought of Mark.
6. Ratan Tata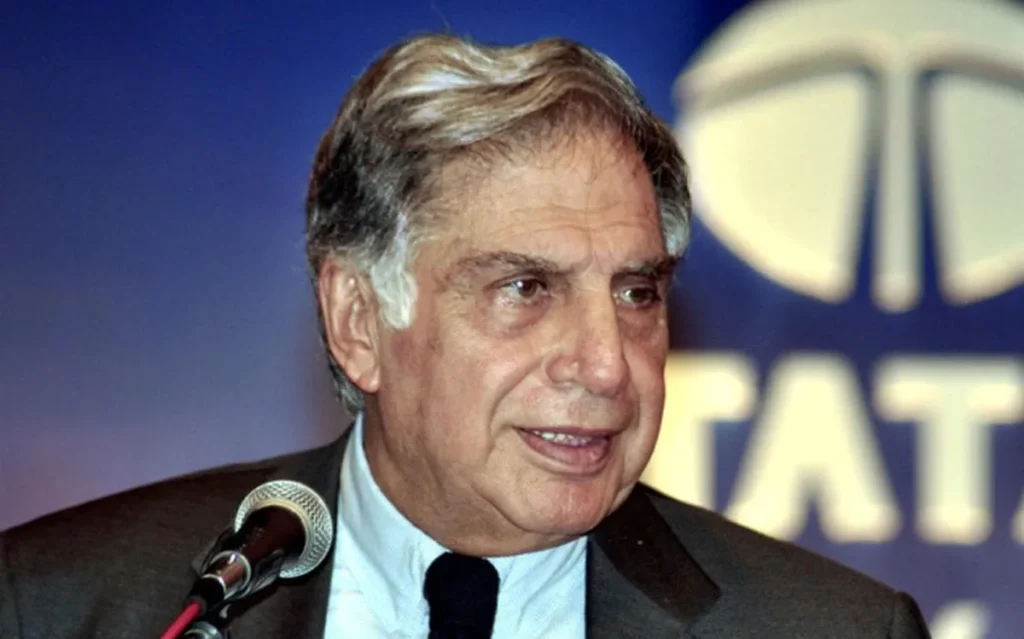 When talking about successful entrepreneurs, how we can forget the name 'Ratan Naval Tata'? No, we can't.
Being the most respected and successful entrepreneur he is a very kind-hearted man. He was the chairman of Tata Group from 1990 to 2012 then, again continued from 2016 through February 2017 and continues to lead its charitable trust.
He was awarded two civilian awards- In 2008, awarded Padma Vibhushan, the 2nd highest civilian honor, and Padma Bhushan, in 2000, the 3rd highest civilian honor.
He is the pride of India!
He joined the Tata group in 1961 after graduating from Cornell University in Newyork.
Tata Group handles a ton of products whether it's tea, salt, jewelry, or automobiles, and has consistently maintained trust amongst the users.
Why is he known for his modesty? Around 60-65% of the profits he donates to charity which makes him the most significant philanthropist in the world. His net worth is US$1 billion which doesn't list his name in the list of Billionaire Club, this is simply because if we include that 65% donation to charity in his personal financial statement, he would have more than $85 billion.
During the 21 years of his rigorous contribution to Tata Group, the revenues were generated 40 times and a profit over 50 times.
"I don't believe in taking the right decisions, I take decisions and then make them right"
—Enough to inspire us by Ratan Naval Tata.
7. Adam D'Angelo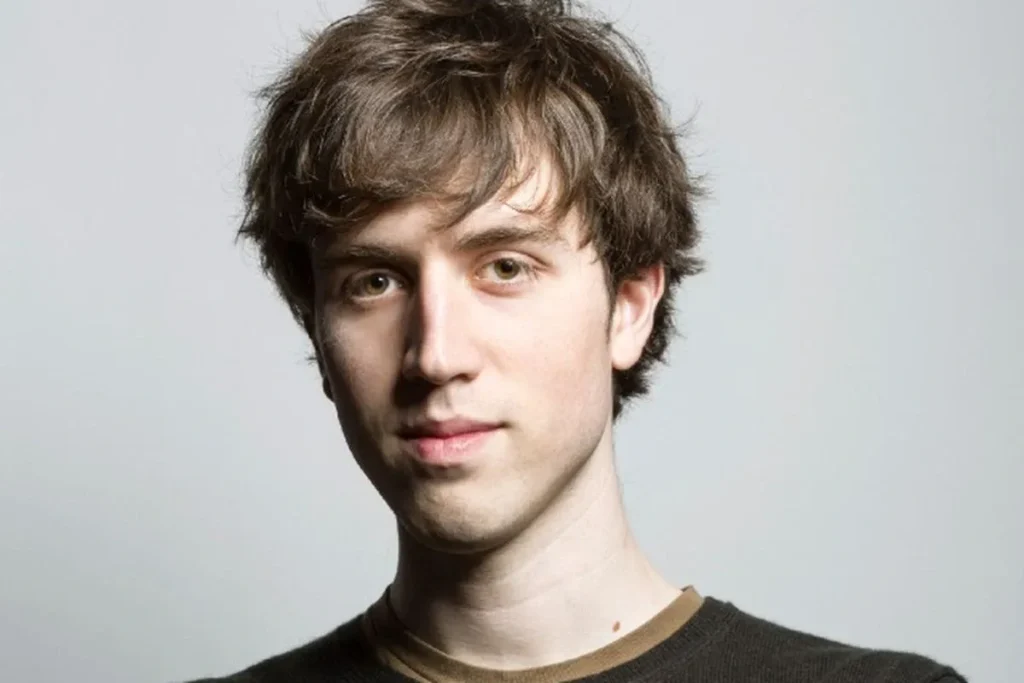 He is a young American internet entrepreneur and is the co-founder and CEO of the world's no.1 Question/Answer platform i.e., Quora, which he co-founded in 2009 with Charlie Cheever.
He attended the California Institute of Technology in 2004 and graduated in Computer Science. Adam was an advisor to and investor in Instagram before its acquisition by Facebook in the year 2012.
Before Quora, he served as the Chief Technical Officer at Facebook and its Vice president of engineering, till 2008. From Facebook's social media platform, he began his career.
Do you know it was Yahoo's Answers before Quora's Q&A site?
Earlier anyone could share a post on Yahoo Answers, but most of the time it was full of waste information, it was Adam founded his own startup Quora and with strict rules was able to provide a better platform to ask questions with useful answers.
One of his biggest achievements is Fortune Magazine announcing Adam D'Angelo as runner-up in its "Smartest People in Tech" article in 2010.Competition of the Top coder Collegiate Challenge in the year 2005.
One of his famous quotes is– "There's a lot of information that has been in people's heads and has not gotten onto the internet. Even as the web has gotten big, there's just been this gap. So, we made Quora a general place for people to share knowledge of all kinds"
8. Jack Ma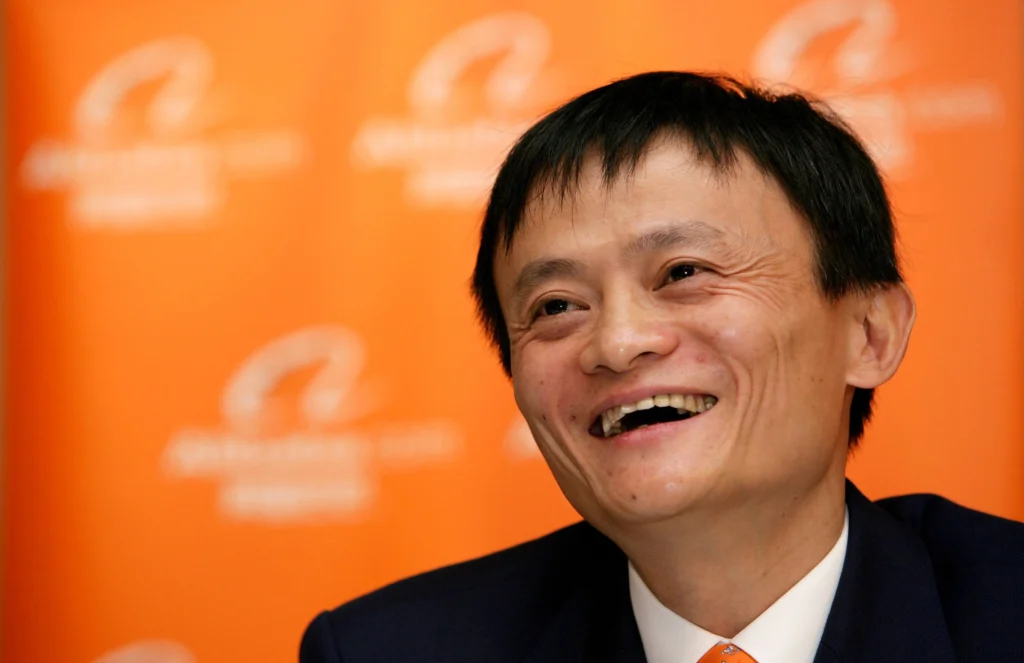 Jack ma is a Chinese business mogul, investor, and philanthropist. He is the co-founder and former executive chairman of Alibaba Group, China's biggest e-commerce company that sells billions of dollars worth of products every month.
He is the richest entrepreneur with a net worth of US$50 billion. He was ranked 26th in the "2021 Forbes Global Rich List".
He attended Hangzhou Normal University and graduated with a Bachelor of Arts in English in the year 1988 and later became an English teacher. He put much effort in his childhood to learn English, he even couldn't pronounce his Chinese name.
After graduating Jack Ma applied for 31 different odd jobs but was rejected by all including KFC. He never let himself go down while going through the failures.
One thing we need to learn from him is- Focus on vision and get used to failure.
A personality beyond the limit!!
Suggest reading- 10 Life-Changing Lessons From Alibaba Founder
Let's cover some Frequently asked questions of yours-
Who is the 1 entrepreneur in the world?
Bill Gates stands as the No 1 entrepreneur in the world. He has held the title of 'World's Wealthiest Individual'.
What entrepreneur should learn?
An entrepreneur should have the qualities to efficiently communicate, keep a clear vision, focus, and work strategically.
Who are the youngest Indian entrepreneurs in 2022?
Tilak Mehta- Founder of Papers and Parcels.
Faraaz Irfan Chapra- Founder of Chapra Capital/Sirius- A Securities.
Basudha Shrivastav- Co-founded ExpressEarth Digital services.
Trishneet Arora- Founder and CEO of TAC Security Solutions.
Who is the best female entrepreneur?
Oprah Winfrey is one of the most famous entrepreneurs in entertainment and media, with a net worth of US$2.8 billion.
How to be a Billionaire?
There is no rule set and no magic to be turned into a billionaire. However, many billionaires acknowledge luck as a part of their success but still, they advise doing the followings-
Listen to your heart by self-believing.
Dream big.
Think success with a positive mind.
Learn from failures.
Be trustworthy to customers.
Finally, I conclude, that the entrepreneurs listed out above are really a great source of inspiration. Life is a series of ups and downs even these entrepreneurs faced that series life.
If you want to be a part of entrepreneurship involve yourself in taking risks, working hard, leaping ahead with a positive attitude, and making great products for the people.