You must be a webmaster or running an online business, you created a well-designed website with the best possible technicalities but in the end, you got to know that the website has a high loading time and slow speed, which affects user experience, and SEO and eventually losing business.
Table of Content
2. 5 Free Ways
4. Free Tools
As it's proven now with just a one-second delay, you lose the conversions by 7%.
If you haven't checked your website speed yet let's check it now you can also check mobile performance and app
To increase the engagement of your visitor and minimize the bounce rate, it is significant for the website to load the pages quickly, the loading time should be less than 3.5 seconds.
Optimizing a website's speed not only improves the user experience but increases your search engine rankings too.
So, what do you say about increasing website speed and optimizing website speed? I hope you will not mind doing so.
Have you ever realized the impact of it on the users?
– 40% of the users leave a website if it's taking more than 3 secs to load.
– 75% of the users will not come back to visit the website with slow performance.
Both reasons are proven.
Let's shed some light on website speed covering some relevant pieces of information.
I believe sharing this information will be valuable to all users.
How Much Speed Matters for a Website?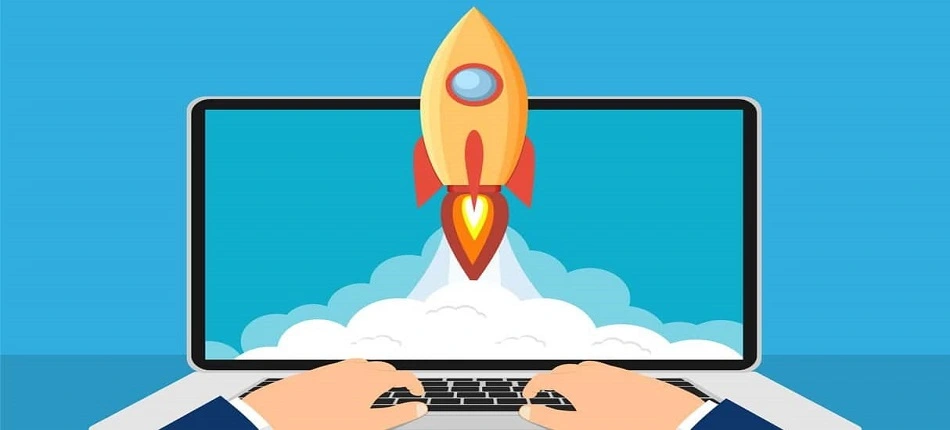 Well, even I think speed is an integral part of user experience (UX), especially for companies managing e-commerce websites where a shopper gets irritated experiencing a slow speed.
This is the reason many website owners monitor and give a high value to increase website speed without reconsidering.
Let me make you understand with some points how it matters-
Fast Speed Ensures a Stunning User Experience-
As I said in the starting, a visitor opens a web page, it is pretty much impressive if it gets opened within 3-4 seconds.
We, humans, have a common tendency to have faster results, the same is with considering a faster website- it brings reliability and professionalism.
It's teasing the users with a slow website speed and a probability of a bounce rate increases. Just imagine the negative impact- some of you might have experienced this.
40% of people abandon a site completely if a website takes more than 3-second-according to Kissmetrics research.
Optimizing a website's speed is a big concern.
Speed Influences Conversions-
Do you know google penalizes for low page load speed? Keep this in mind. Site speed reflects how quickly a website gives a response to web requests.
None of you want to lose your potential visitors, with just a short delay in the opening could cost you a loss of revenue.
Check out the conversion rate of some companies-
– Walmart has experienced with every 1-second improvement, conversions increase by 2%.
– Mobify shares its experience with each 100ms improvement in the homepage's loading time, 1.11% rate of conversion increases.
– Cook increased the conversions by 7% with a reduction of 0.85 seconds in page load speed.
Increasing website speed is predominant to the success of your business!
Speed Influences SEO Ranking of a Website-
How important is SEO for a website- we know. When deciding the web page's rank, google makes itself on alert mode.
Google is very particular to operate by speed obsession for each product on the website. Google will not compromise quality content and relevancy to enhance website speed to open web pages faster.
High-ranking websites get more organic traffic, thus, make sure the web pages are optimized sufficiently to load faster.
Optimize website speed to decrease the bounce rate and get a better user experience.
So here are your 5 free ways to optimize website speed in no time
I hope, by now, you can understand the significance of website speed in page loading. No matter how fast your website is now, it can certainly be made faster.
Look at the ways to make it faster in no time flat-
Don't you have installed a caching plugin? Do it right now.
Caching stores copies of your site's files and reduce the work required for the server to generate and serve a web page to the browser of a visitor.
WP Rocket- a caching plugin boosts the loading time and optimizes the Pagespeed insights score and core web vitals in just some clicks.
Also, check out W3 Total Cache (W3TC) for your WordPress website.
Additionally, it applies to 80% of best web performances to make websites faster and save time.
Images can be a part of delaying the loading of pages, large images are often unnecessary. Therefore, compress the size of the images.
If you manage to cut off the file sizes of images, you reduce the weight and finally load your pages in just seconds.
free WP Smush plugin is worthwhile for your web image compression and also helpful to check your website speed for free.
Doing too many redirects on your website? It is painful for your website to loading pages.
Switching to a new domain may be required for redirects, eliminating unwanted redirects on your website results to have lower page loading time.
Remember, when building internal links avoid unwanted redirects and ensure resolving Top Level Domain with just one redirection.
Use Patrick Sexton Redirect Mapper Tool to identify the redirects that are not correctly set up on your site.
Set Up CDN for your website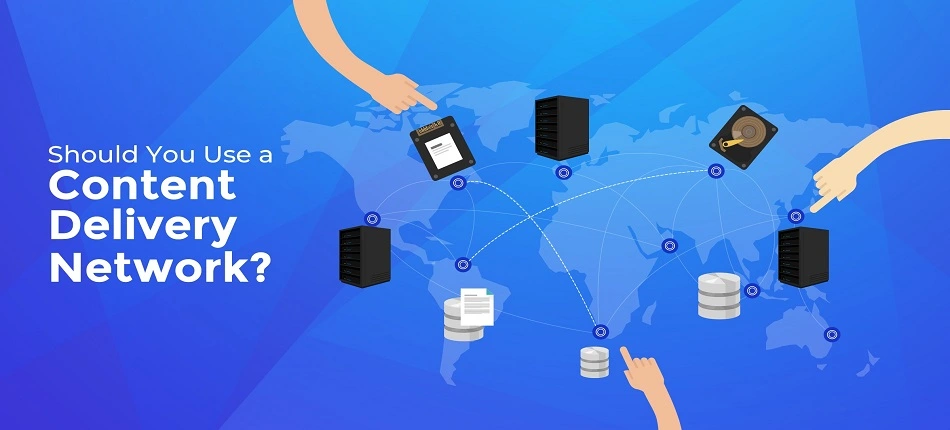 A Content Delivery Network (CDN) is a network of distributed servers that are used to deliver content to users from the server closest to them, based on their geographic location.
CloudFlare is an amazing and popular content delivery network that comes with awesome other performance optimization features.
You can read more in detail about cloud flare features and CDN, but it's an awesome tool and is popularly being used by millions of websites.
Hosting provider is crucial for a website's performance including its page speed.
Many of you prefer cheap hosting so let me make it clear get ready for poor performance.
Sharing resources between multiple websites on an overloaded server might end up burdening your web page loading time.
So, how to optimize a website's speed by considering the value of the hosting provider?
You can have a performance-focused hosting provider that ensures faster server response time.
After integrating the above, test your site again you would find your website is ways faster and loading well than before.
How to Test Website Speed?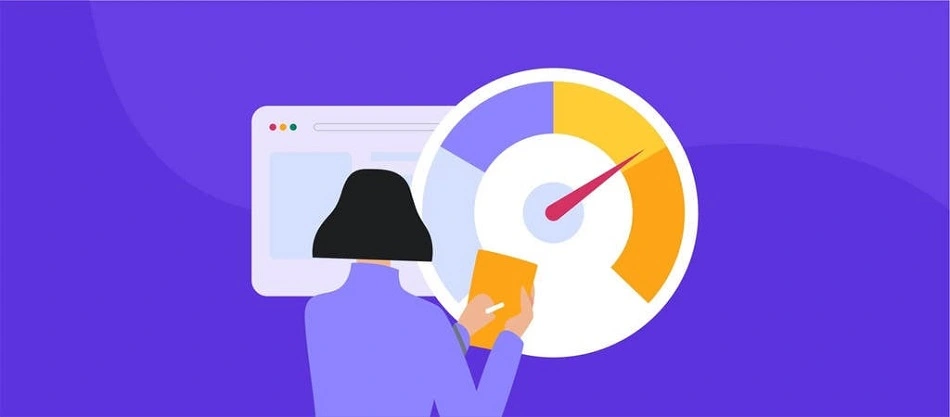 In the hot discussion of how to increase website speed and how to optimize it, let's not forget how to test website speed.
Buying a car and going for a test drive? I hope you understand its importance. Similarly, testing a website is an important aspect of website optimization that impacts search engine rankings and user experience.
Some steps to be followed to test website speed-
You can use some online available tools to test and check website speed for free, these include-
· GTMetrix
Or, one can visit SpeedLab – Enter the URL of the website – Click on the start button. This way you can check website speed for free.
To monitor a website's performance- PingDome or UptimeRobot are equally proven the best to check website speed for free. These tools are helpful to make you realize the slow loading times and address you the issues instantly.
A website code also impacts performance- get a tool, "Google Chrome's Developer Tools" to analyze your website code and identify the issues slowing down the website speed.
All the above tools are handy to test the speed of a website and are available for free.
Use these and share your reviews in the comment section.
Free Tools to Test & Optimize Website Speed-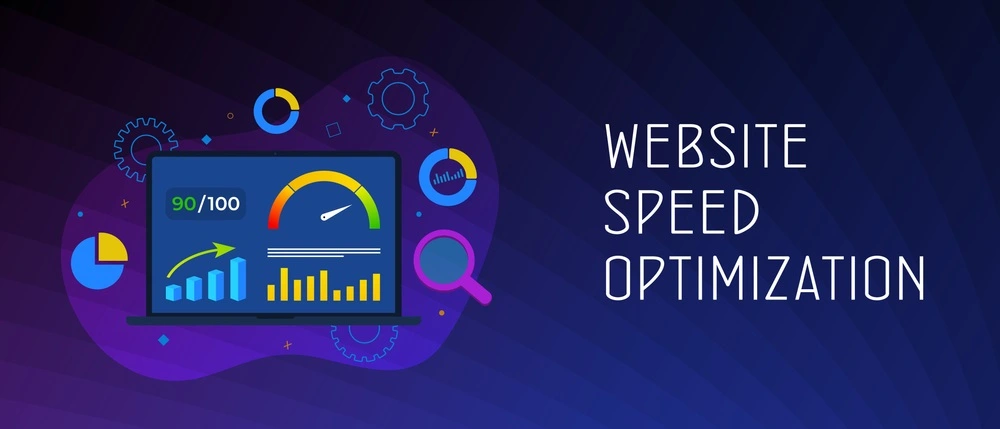 Finally, listing out the tools to test and optimize website speed- Believe me, I have tested one of these tools for my website speed and was surprised to see the result.
So, what are these? However, I have discussed some free ones above, still, there are some amazing ones with dirt cheap-
Sematext
Dotcom-monitor
Uptrends
Dareboost
YSlow
Website Audit
Looking out for more details? Why don't you have a look at an extensive list of testing tools?
Let's have some Frequently Asked Questions-
What is a good website speed score?
If your website speed score is 90 or above is certainly a good score- if it scores 50-89 you need to improve it and if it's below 59 it is very poor. So, test it right now.
How fast should be a fast website?
2.5 seconds or less is ideally a fast website- a website taking more than 3 seconds experiences a bounce rate which gets increased by 32%.
How do you check if a website is lagging?
The best option to have is "A Speed audit" to check why the website is loading slowly.
 GT Metrix and Google's PageSpeed Insights are amazing ones to perform speed audits/tests on the website.
Does Google have a speed test?
Sure! Just search Google Page Speed Insight