With every new technology, challenges arise, and the one who overcomes them wins eventually.
So, friends, we have all faced covid-19 pandemic in the past and continued to face its consequences, but finally have won the battle.
Every disaster brings new opportunities- every business faces challenges to get your pocket filled with new opportunities.
Table of Contents
Think about the e-commerce business- it is a rising industry, and at the same time, it's experiencing e-commerce challenges with new technology.
Technologies like lOT and augmented reality have created more e-commerce challenges for e-commerce business owners.
Today's blog is all about e-commerce challenges, issues, and problems marketers have been undergoing.
Let's start step by step to understand easily by covering major concerns as well-
What Does e-commerce Business Mean?
I know it's basic to talk about what is e-commerce ? but just an overview.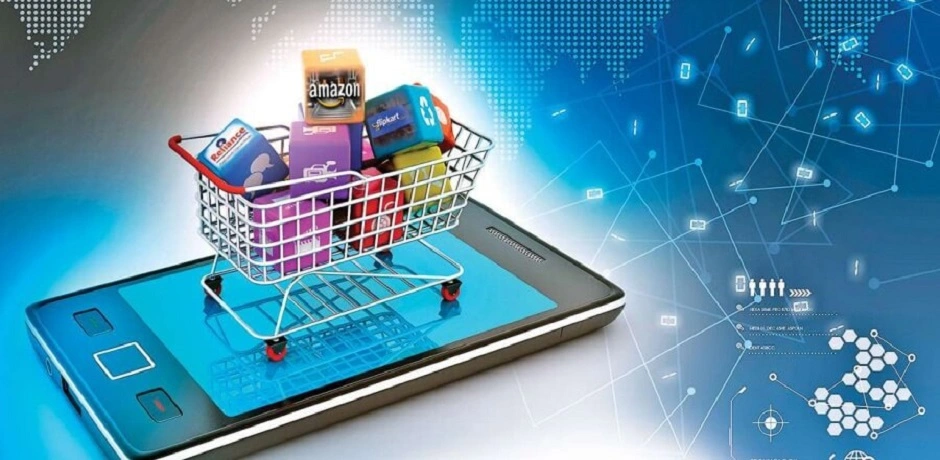 Electronic commerce or e-commerce refers to a business model to exchange goods and services with consumers done through online commercial transactions using electronic devices like mobiles or computers.
Do you have a website or other digital channels? You can reach out to the consumers selling the kinds of stuff and this describes the e-commerce business.
An e-commerce business involves an online store where a user browses any stuff, adds the items need to a shopping cart, and finally makes the payment using a secure checkout process.
We know Amazon, eBay, and Flipkart– online marketers, online retailers like Walmart and Zappos, iTunes, or Google Play- digital goods providers. These are good examples of e-commerce businesses and are well-known.
Let's also understand the types of e-commerce businesses-
Types of E-Commerce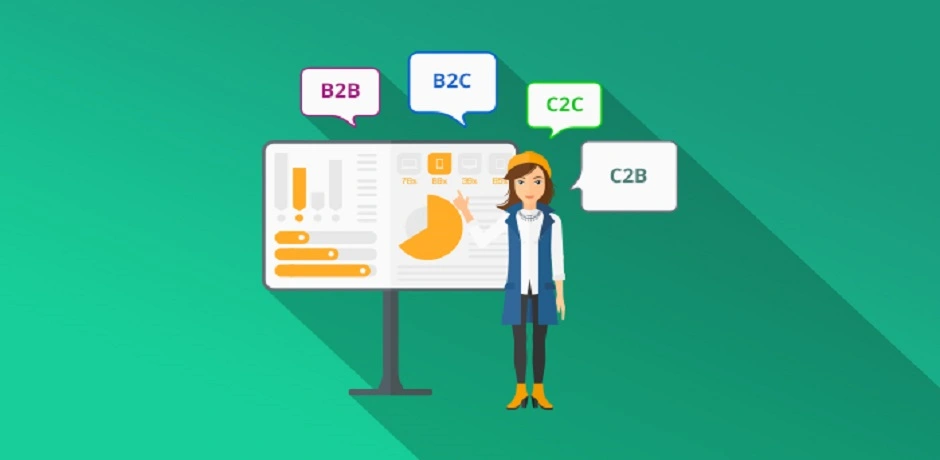 Let's target the common types of e-commerce businesses-
Business-to-Business (B2B)- B2B business involves trading between two or more companies or businesses. It is for high-amount transactions and is meant for a supply chain management system. Examples of this type of platform are Alibaba and ThomasNet, IndiaMart, etc.
Business-to-Consumer (B2C)- B2C is pretty much common, involving selling products or services directly to the consumers through the website or online marketplace. Some famous players are- Amazon, Flipkart, Walmart, etc.
Consumer-to-Consumer (C2C)- C2C is the platform where a consumer sells to other consumers directly with the help of a third party. Parties like OLX and Quickr- manage the transactions.
Consumer-to-Business (C2B)- C2B model is for the consumers to sell the stuff to the companies- it is the reversal of B2C.
A suitable example is a content writer who can offer writing services to a company through a platform like "Upwork".
All the names included in the examples are not new, they had been through e-commerce challenges once. Now, look at them.
Get ready to face unique challenges as an e-commerce business owner.
Before jumping to the section, let me reminisce you the movie 'Titanic'. The movie part is still surprising- the band continued to play while the vessel was going down. Today, retailers are just like the 'band'.
Yes, I'm talking about e-commerce challenges!
Some E-Commerce Challenges & Barriers Include-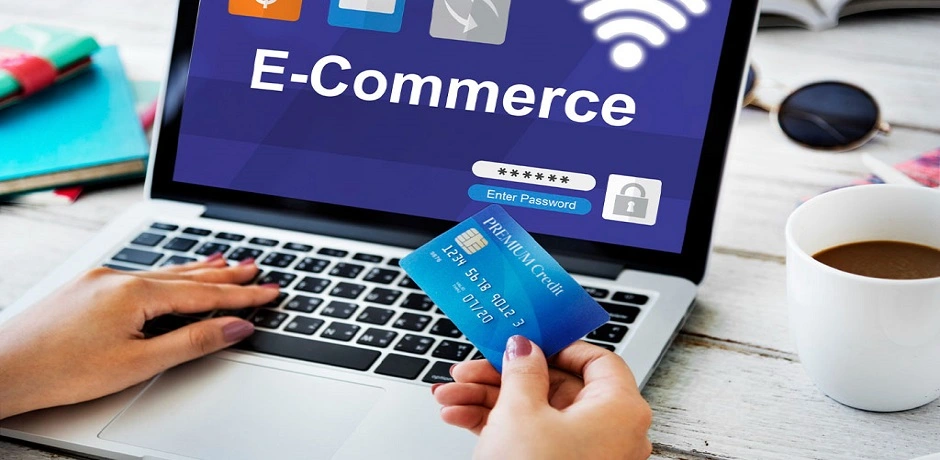 When a question arises of challenges- the biggest e-commerce challenge is security breaches- with huge online transactions, it would be difficult to manage cyberattacks.
With just a small technical issue, there might be a big loss of information causing damage to the brands' image and retailers' daily activities.
That is the importance of securing your websites from such threats, so when you are running an e-commerce business it is very crucial that you place the best e-commerce security measures and in-house tech team to quickly fix ongoing challenges.
Retailers focus on selling a lot of stuff. Have you heard of, the less you offer the customers the more they can purchase? With too many options, buyers get confused.
Stop acting like other competitors, for instance, if your competitor is selling mobile phones, you can sell other demanding accessories to drive traffic to your website.
Analyze your competitors' choices and try selling something different that is more relevant to your customer base.
Small business owners, fight to manage shipping costs and delivery times-another face of the e-commerce challenge.
Often a buyer drops the idea of purchasing if it involves delivery charges. Buying an item for 200 bucks and paying 50 bucks delivery charge- sounds unpleasant!
Jiomart plays smartly without charging anything and offering quick service. Even Amazon charges you for small kinds of stuff unless you are a regular buyer.
Well, an e-commerce site can't stop shipping charges. A certain time can be fixed to buy the items with free shipping deliveries- this could work for your customer base.
Online Identity Verification-
How would a retailer know the right shopper is visiting the e-commerce site? Is the shopper entering the right details for the products to buy?
Why not start online identity verification- simply start with a one-time password or single sign-on or AI.
So, these e-commerce barriers or challenges need to be overcome by the marketers only.
Spare your time to have a look at
Every business faces issues and problems- there is nothing new about it. How patiently you resolve the issues matters a lot to attain long-term profits.
Making a distant vision helps cross barriers, as with any business model, e-commerce has its own issues and challenges but if we look back the successful companies targeted the vision and crossed the e-commerce barriers one after another.
Trending artificial intelligence-
Customers' experience- fulfilling the customers' expectations is a top priority, with times customer behavior keeps changing, and keeping a hold on data to understand behavioral change is a challenge.
Accounting issues- managing an account is not an easy task with multiple orders and supply chains.
Managing the inventory- it is all about the availability of the products at the right time.
Well, these are some common e-commerce issues and challenges retailers are facing and working rigorously to overcome.
Problems of E-commerce Businesses in India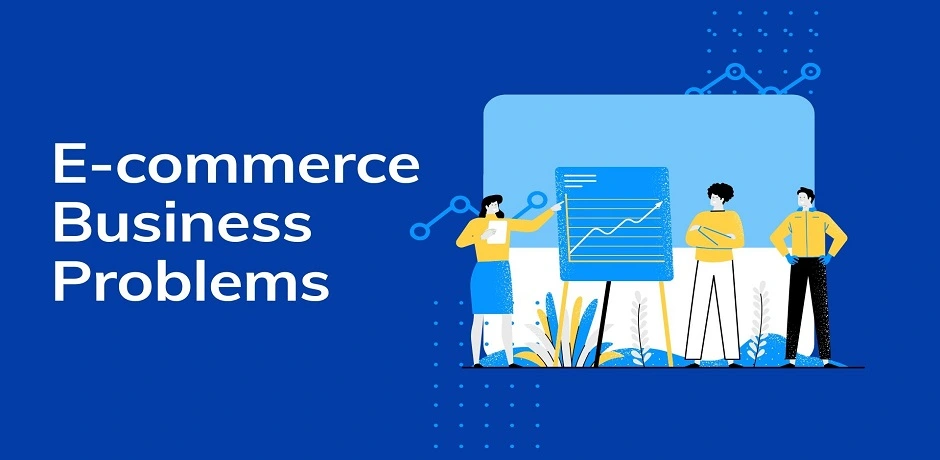 Wherever you are operating an e-commerce business, challenges, and issues will be a part of it. A country like India which stands as the second populous is attracting the growth of e-commerce volumes.
It is enough to attract the attention of e-commerce market players around the world. But India is far away from the Life of Riley.
Let me demonstrate this with the problems of e commerce in India-
Indian customers' psychology is still not ready to understand what to expect from e-commerce websites, no offense but is a learning curve and results in the buyers facing hardships to sell the products.

Return Orders: The time when customers receive the products, they just express their remorse and return the merchandise- the percentage is 20 to 30% in India which makes e commerce more challenging in India.

Low trust in online transactions is again one of the major e commerce barriers that lead Indian customers to pay cash on delivery.
Cash on Delivery -Isn't it risky and laborious to collect cash? Surely, a big problem for e-commerce in India. A customer who pays online transactions and finds it failed will not reattempt to do the payment- simply a gateway for e-commerce companies to bear the loss.
Do you realize postal address is the problem of e-commerce in India? Yes, it is.
Place the order and you get a call from the logistics, this we all know, but how it would be when the address is not clear?
This is simply because the addresses in India are not very systemized yet, a major challenge is there in most populated locations and in tier 3-4 cities.

With thousands of towns in India, logistics companies find it difficult to access. Talking about the villages where many deliveries are just next to impossible- with low penetration of internet many remote people opt to use feature phones and not smartphones.
Seriously these are some tactical problems in India that e-commerce companies don't deny facing! But it has no doubt India is a goldmine of opportunities, and where there are problems possibilities of inventions are more.
·   What is the biggest challenge facing e-commerce today in Asia?
Its high logistics cost makes it a big challenge in the Asia region but e-commerce is experiencing a rise gradually.

·   What is the biggest problem of e-commerce?
Consider, you have a website with a lot of important information and data that is breached, indeed, will be severe damage. Security breaches are the prime challenge to face.
·    What are the conflicts in e-commerce?
Horizontal conflict between two parties at the same stage of the supply chain.
Vertical conflict between two parties at different stages of the supply chain.
Multiple channel conflicts between two sales platforms.
 
Channel conflict is a disagreement between the parties when selling products online involve.
·   What is the current situation of e-commerce in India?
It was valued in 2021 at INR 6200 billion approx. However, it's expected to reach the value of INR 26000 by the end of 2026, growing at a compound annual growth rate of 26% till 2026.