You must be thinking that I have created a best website and using quality content along with the best technical SEO strategies but not sure about the significance of SEO backlinks for websites?
SEO experts understand the role of off-page backlinks in improving the authority and credibility of a website and how it helps in ranking higher on SERPs to get more traffic. Is your website running without an off-page SEO plan? Then you are missing out on the opportunities to increase website authority and drive more traffic to your website. It's proven that quality backlinks increase website DA and that is a primary signal of website health and traffic.
Table of contents
1. SEO Backlinks & how link-building works?
2. Does Link-Building Still Work in SEO?
3. Effective Link-Building Off Page SEO
If you want to read everything about SEO you can read our blog' SEO articles, These articles would cover various aspects of SEO in detail.
SEO Backlinks & how link-building works?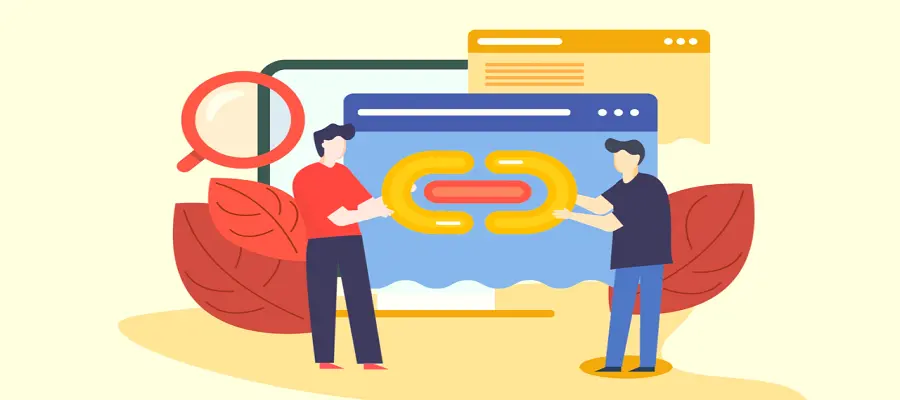 Backlinks are links that point from one website to another, and they are considered as a reference of confidence or endorsement from one site to another, SEO backlinks play an important role in improving the search engine ranking and visibility of a website.
Link building off-page SEO is just a process to get other websites linked to the pages of your existing website". These links refer to as backlinks in SEO.
Google search engine always looks at the high-quality inbound links to a webpage when it involves crawling. The higher the quality of links on a webpage, the better it will rank.
There is no doubt search engines uncover new content through links and judge the quality of that content.
If the links are good, this is a positive sign of a healthy link profile- Google loves it- links will remain the essential factor used by search engines.
Your website is full of content, right? Content and SEO are just like body and soul- now imagine the importance of link-building in SEO. Natural and high-quality links give amazing SEO results.
I guess by now, you have understood the importance of SEO backlinks to run a successful website. The solid foundation of a successful link-building strategy needs, time-skill-knowledge-patience.
Due to a tight business schedule, one can't do this in one go, so what is the solution?
Very simple!
Hire a digital marketing agency "Digiinte Consulting" who can help you effectively Link building off-page SEO strategies.
Let's share a clear picture of what link-building is in search engine optimization.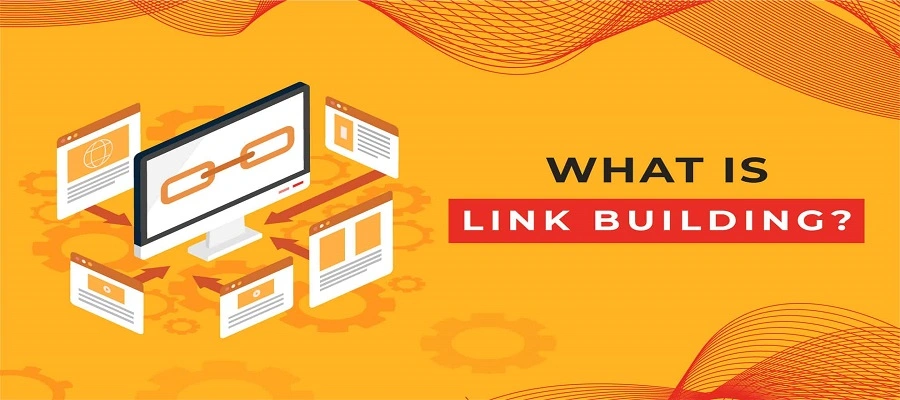 I'm pretty sure you must be looking to achieve your traffic goals, ask a digital marketer to build links for you.
There are ways to acquire links to your website, including valuable website content that others want to link to, guest blogging on other websites, and outreaching other website owners by asking them to link your website.
SEO is part of digital marketing, right?
And link-building is part of SEO strategy, so the relation is clear that link-building is indeed a part of digital marketing.
A reputable digital marketing service provider builds links to help you get high traffic, and high ranking in just a less amount of time invested.
DIY needs a lot of knowledge and is time-consuming plus you might get the desired results as well.
For SEO two types of links matter- internal and external links.
Internal links are the links on your website connecting your web pages. On the hand, external links are the ones that others place on their websites to let others use your pages.
As SEO refers to links as backlinks, let me make you realize all backlinks are not equally valued- gettings links from the external website is an essential ranking factor, it might be a problem for an SEO company, this is the reason, websites try shady link building techniques to get more backlinks.
This is how link-building works for SEO.
Whosoever is doing the link-building make sure it should be done ethically and naturally, avoiding manipulative tricks or any spammy or you will end up with penalties or being banned from search engines.
Visit SeMrush SEO blog for more info about Link building off-page SEO works
Does Link-Building Still Work in SEO?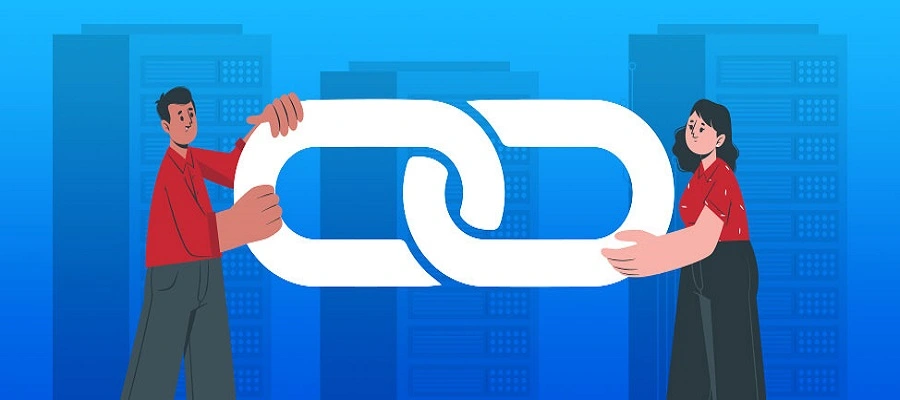 In recent years, search engines have become more sophisticated in detecting automated link-building practices, such as buying links or participating in link farms. Therefore, it is important to focus on building natural links by creating high-quality content and engaging in outreach to relevant sites.
Because of poor quality and manipulated backlinks practices Google Penguine update penalized many websites, you can read in detail about google algorithm updates in our blog.
Link-building in SEO is a daunting task to master, perhaps many have a perception- Does link-building still work in SEO?
Looking to boost your website's traffic? Links on trusted sites could be a constant source of referral traffic- as the users click the trusted sites.
The hard reality is that a site has almost four times more backlinks comparatively than sites positioned two to ten.
Google determines the relevancy of a site partly based on the quality and quality of its backlinks. High-quality backlinks from rich sources will give you a better position on SERPs.
Be a part of functional link-building practices to implement in 2023-
Involve creating content on high-authority websites in your niche this will make let you earn a link back to your website.
Create captivating infographics and pitch them to suitable websites for sharing to get valuable backlinks.
Find the broken links on high-class websites and replace them with links to your website's relevant content.
I think the above facts are enough about link-building that supports SEO. Yes, quality link-building practices align perfectly with search engine guidelines.
Effective Link-Building Off-Page SEO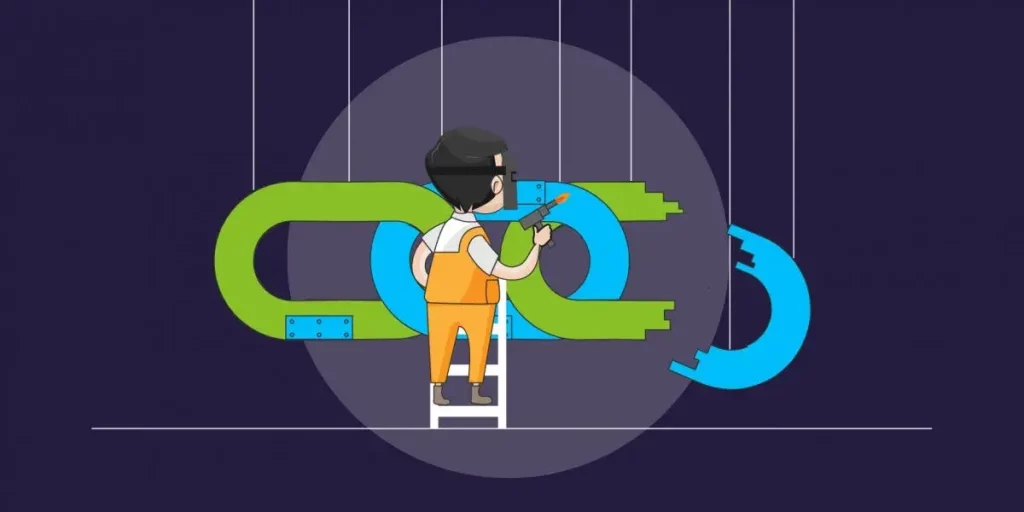 Let's quickly cover one more important topic and that is the "effective link-building approach".
So, I'm sharing the three link-building strategies that I think are proven when approaching to encounter effective link-building.
Strategic Guest Blogging-
It is the simplest, most popular, and most effective link-building strategy. Guest posts always work great in marketing functionality to build the target audience and feed the google algorithm the metrics it wants.
Note- Google ranking algorithm always looks for specific metrics so feed it those metrics.
So, why do you need guest blogging?
Simple-
For creating high-quality content.
Adding a few links in that content to point to your site.
Getting the content published on another site.
However, it is a pretty long process but very effective!
Support Testimonials in your Niche-
Are you having products/services?
Why don't you reach out and offer those with positive testimonials? Get your testimonials published with a link back to your site.
Build some external links with testimonials, how?
All you need to do is, search the websites for products/services to provide a testimonial. Using testimonials could be a wonderful way for a link-building strategy to build high-quality homepage links.
Create a list of target products/services.
Find who's the right person to pitch.
Send your pitch to them and write the testimonial.
It's really easy!
As a marketer, your presence on social media holds a lot of importance. Facebook is a very popular network.
Engage the website owners and bloggers in your industry on social media by leaving comments on their blog posts, and sharing their content.
So, how is this blog about link-building? Please share your review in the comment section.
Frequently Asked Questions-
Q: What is the value of link-building?
A: No doubt, The value of link building lies in its ability to signal credibility and authority to search engines, which can impact your search engine rankings and increase organic traffic, but just keep in mind link building is just one part of a comprehensive SEO strategy it should also include on-page optimization, technical SEO, and content creation.
Q: Is link-building still important?
A: Of Course! Yes, link building is still important for SEO as it can help to signal credibility and authority to search engines and improve search engine rankings,
which can lead to increased organic traffic to your website. However, it is important to focus on acquiring high-quality links from relevant and authoritative sites and to avoid manipulative link-building practices.
Q: How do you run a link-building strategy?
A: Here are some steps to run a successful link-building strategy
1.       Identify your target audience and detail your understanding of your offerings.
2.      Conduct research to identify high-quality websites in or related to your industry or niche.
3.      Create high-quality content that is relevant to your target audience and that other websites would want to link to.
4.      Use outreach techniques, such as email or social media, to reach out to website owners and editors and request that they link to your content.
5.      Monitor your link profile and disavow any low-quality or spammy links that could harm your SEO efforts.
6.      Continuously assess and refine your link-building strategy to ensure that it is aligned with your overall SEO goals.
Q: When should I start link building?
A: You can start link building as soon as you have high-quality content available on your website that other sites may want to link to,  also make sure that your have already work on your on-page seo checklist.
If you like our blog you can also subscribe to our newsletter for more topics.