It doesn't matter what kind of website it is, SEO is indeed important. The digital landscape is continuously transforming, make sure your website always stays relevant because it will draw the attention of new potential customers surely. That is the only reason, why people want a guide to best practices.
Don't consider SEO magic, claims to rank you number 1 on Google in just a couple of weeks. The objective is to optimize primarily for users and then for Google.
If we talk about the use of an SEO checklist- it will certainly increase your site's organic traffic and boost your rankings. You will get a lot of SEO checklists out there- some for technical SEO checklists, local SEO checklists, international SEO checklists, site migration SEO checklists, and e-commerce SEO checklists as well.
Table of contents
1. Why do you need to have a checklist for SEO?
5. International SEO checklist
6. Site Migration SEO checklist
Why do you need to have a basic checklist for SEO?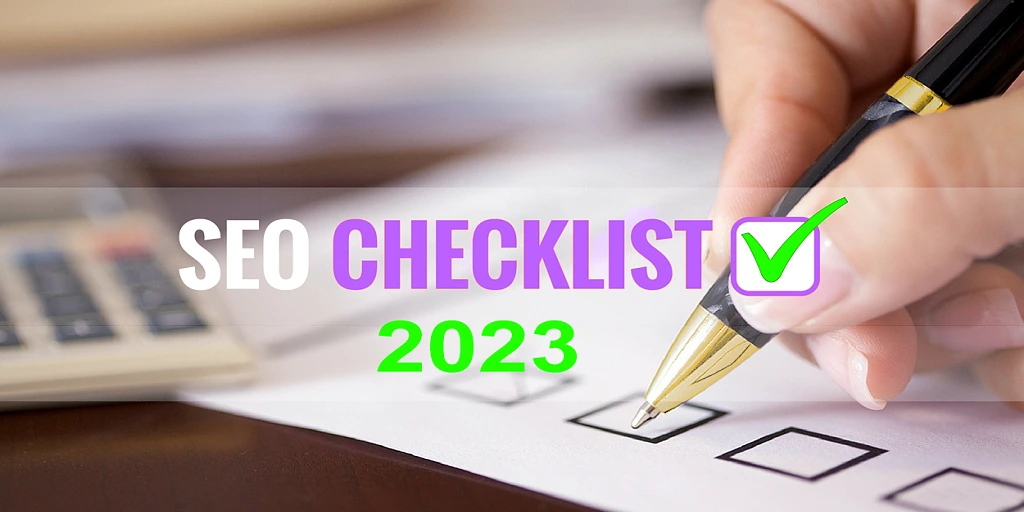 Are you seeking to take your business to next level? Well, it's all technology that gives you the benefits of marketing. Today's tech solutions give you limitless possibilities to stay ahead.
It is not sufficient to create a new website and expect quality outcomes- you must ascertain a website's content seen by the potential customers which directly means optimizing a website for search engines. That's where SEO plays a key role- SEO is an everlasting area to make your website stay relevant.
With a holistic SEO checklist, you can easily and instantly ensure that your technical optimization is in the proper order, on-page content is contemporary, and that link-building techniques give the right benefits.
How an SEO checklist is used?
Consider SEO as building a strong concrete structure.
Make a simple and uncomplicated SEO checklist.
Let's check out the checklist below to cover the main areas of SEO.
SEO fundamental checklist
This is the very starting thing that needs to be tackled with the basics of SEO. These are crucial to track and ranking your website in search engines.
Do not underestimate Technical SEO, technical SEO issues sometimes pull a website back from deserving ranking.
After completing the website must test it with https://pagespeed.web.dev/ to understand & fix the web vitals concerns, half of your SEO begins and end with this ?
Ensure your website is fast and mobile-friendly- A website's loading speed affects the ranking factor, you can use the above PageSpeed Insights and GTMetrix to check the speed of your web page.
below are the tools that will help you to understand the website's technical insights to improve the tech aspects.
1. Implement Google Search Console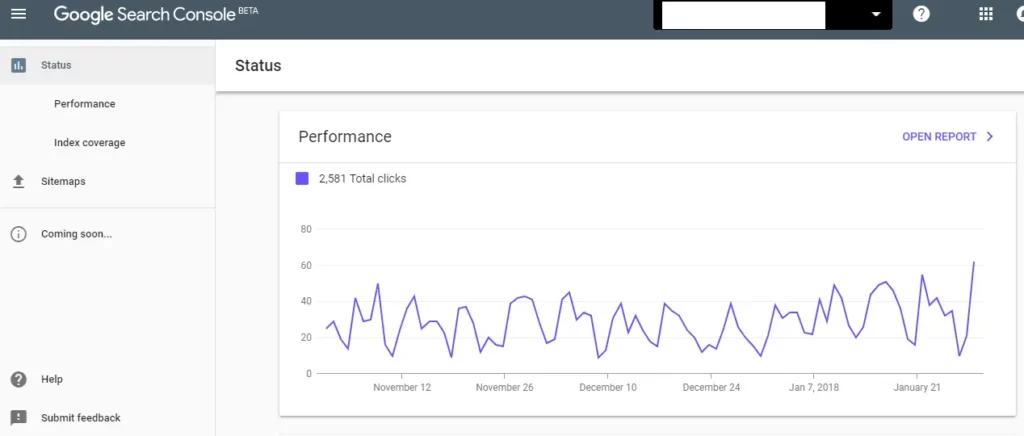 Think about a strong SEO tool- Google search console is always there. It is cost-free to track organic search performance. All love free SEO tools, isn't it?
It is useful for-
Understanding website on-page health
Insights for the web. URLs and indexing
Identify the errors on the website
Seeing the keyword to get traffic
Submit sitemaps.
It is considered the best among the tools for better understanding to see your website. It is wonderful for an SEO checklist for new websites.
Subsequently, Bing Webmaster Tools is another tool with an identical platform but for Bing Search Engine- It is strongly recommended to go for these two setups.
2. Establish Ahrefs Webmaster Tools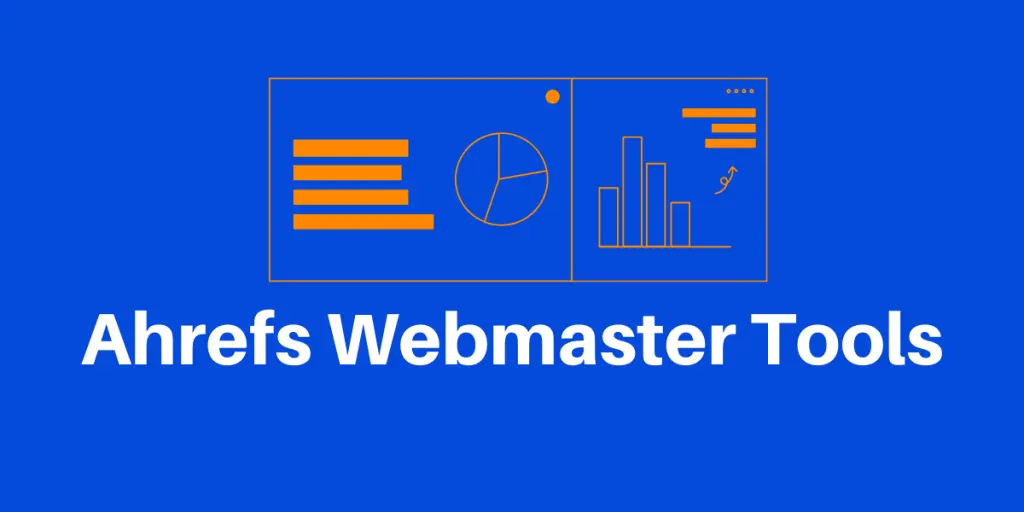 Again a free tool available to you all – Ahrefs Webmaster Tools (AWT), it improves your site's SEO performance and gets more visitors.
Focusing on some important features-
Check all your backlinks
Scan your website for SEO issues
Check all the ranking keywords
3. Configure Google Analytics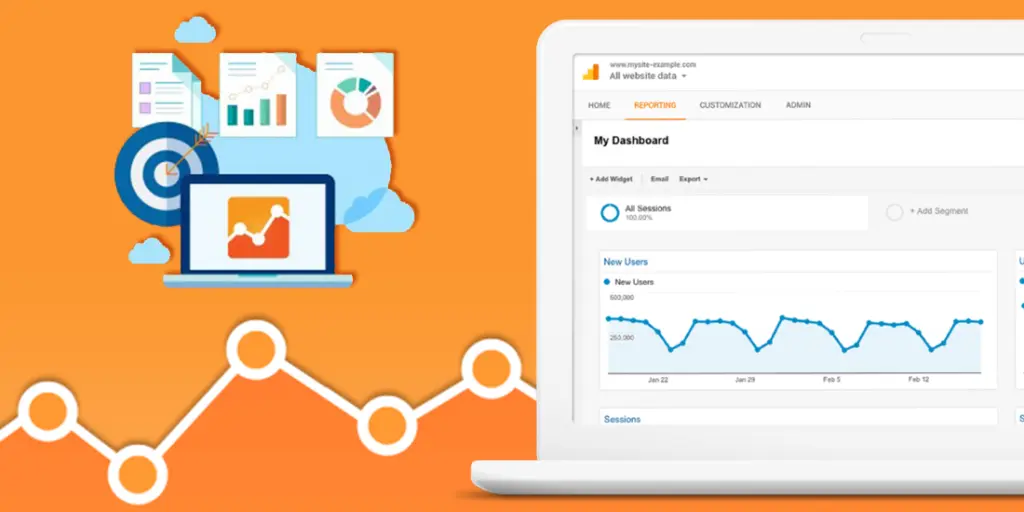 Not tracking your performance, how will you come to know about the website's improvements?
It'sGoogle Analytics lets you know about the important part of your website- Your audience.
It is the right platform to get insights about your audience engaged with your website!
Google Analytics helps you to measure-
Website engagement
Conversions and leads
Best performing content
Marketing data
Traffic sources & lot of other insights
We recommend reading- How Google Analytics is used to Improve SEO Performance
4. Configure and Install an SEO Plugin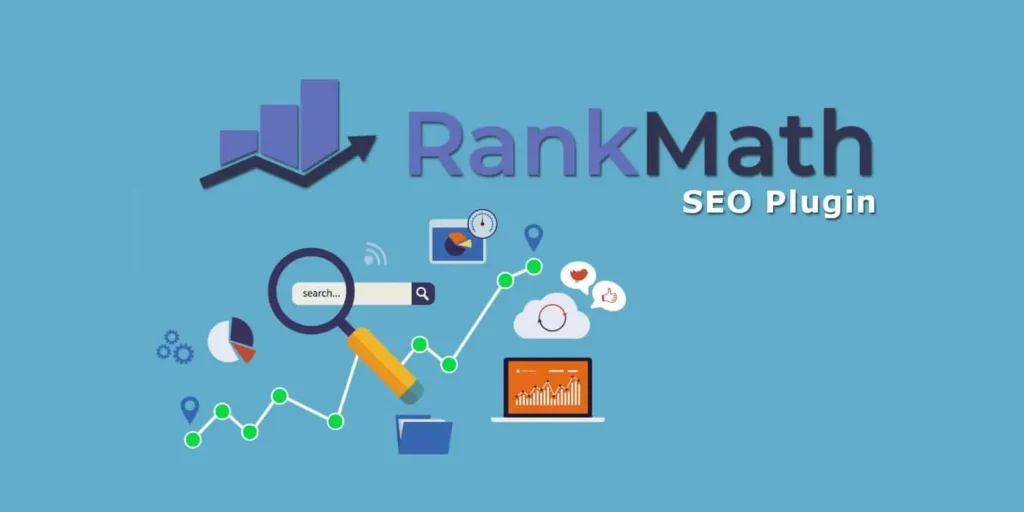 Are you using a WordPress website? You must Configure and Install an SEO Plugin. It will help you to update website metas for search engines and assist you with technical SEO features, like implementing txt, robots, metatags, and XML sitemaps.
You can go for the options-
5. Ensure Your Site is Crawlable
Google will not properly index content unless it is crawlable, so it is necessary to check coverage reports on Google Search Console for any prohibitions related to txts, and robots.
If you want Google to index any of the block pages perfectly, you must get rid of the block from your txts, and robots file.
Use SEO tools, probably be the best to find and fix crawling issues-
6. Find and Fix Indexing Errors
Google crawls a website making no meaning that it can index it. Indexing errors exist when Google can't add your website's pages to their database- the website's key pages are not indexed means no ranking on SERPs.
Some common indexing issues-
Submitted URL blocked by txts, and robots
Submitted URL marked- 'noindex'
Submitted URL 404 not found
Redirect error
All thanks to Google telling about 'noindexed' URL in the coverage report in search console.
7. Must use HTTPS security
HTTPS is truly a lightweight ranking factor. HTTPS protects your visitor's data. It is important for your contact forms on your site.
It impacts- the security of a website- website SEO- user data security.
Make sure to have an SSL certificate to secure your website.
8. Avoid and remove Copied Content
Copied or duplicate content is that which is seen on different websites or multiple pages on one website.
Search engines take duplicate content of web pages to zero level of ranking. Google loves to rank distinctive content so sustain your web pages with distinctive content.
Use the Plagiarism tool to avoid copied content- https://www.copyscape.com/
Or use canonicalization tools over duplicate content to simply kill the confusion of search engines.
How about a local SEO checklist?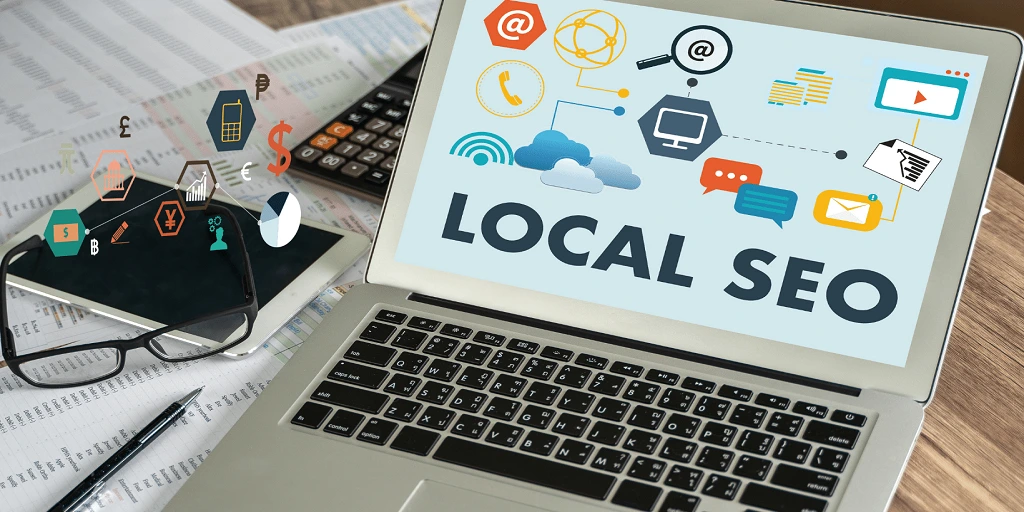 Do you know every day every third of consumers search for a local business online? Around 50% of the searches are for local information on search engines- yes that's true!
SEO comes out with great success for marketers especially targeting a local market to attract the potential audience for your products/services.
Let's get you some points for the local SEO checklist to feature the top areas and optimize around to get you found in your local areas by the local customers- it's all about ranking better in 2023 locally-
Create a strong foundation with your website
Using structured data
Local keywords in web content
URLs should be SEO-friendly
Inclusions of meta titles and descriptions
Prioritize a blog
Optimize your google business profile
Reviews to manage
Get backlinks
Never forget these to implement for the local SEO checklist!
International SEO checklist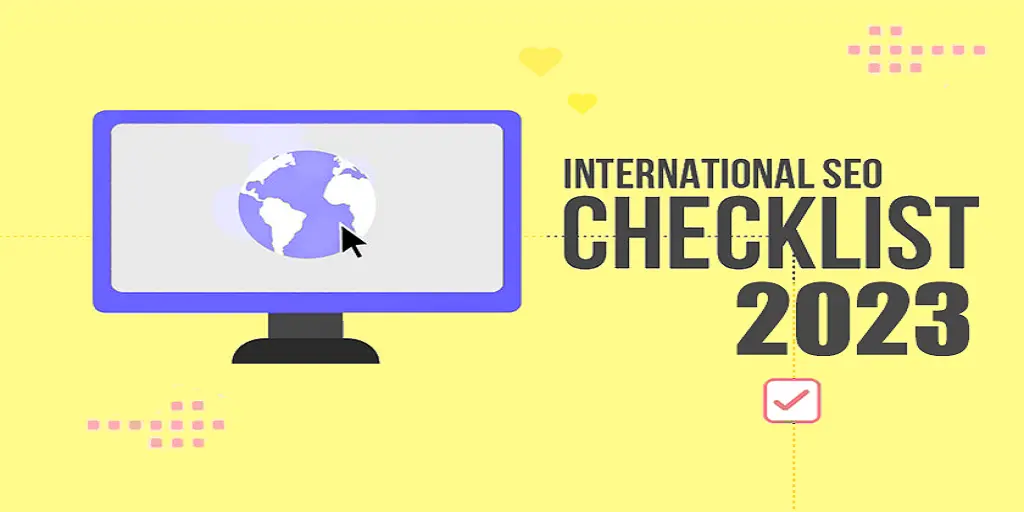 We understand the importance of SEO for websites, just like local SEO, it works positively for international too. The purpose of international SEO is to grow the websites' organic traffic from a variety of multiregional SEO and multilingual SEO. International SEO makes your website instantly viewed on search engines in other countries to get organic traffic.
You might be thinking of the difference between International SEO and Local SEO. The duo comes with four main differences, these are-
Content- It's about the significance of content
Cost- It's all about the significance of costs
Competition- It's all about searching compelling keywords.
Capture- It's all about making sure your brand aligns with consumers' expectations
Are you the one seeking to build your international SEO strategy? Here we've outlined an international SEO checklist so you never forget a single step to proceed-
HrefLang tags- Set up properly to understand the search engines
Choose the URL structure as per language and country focused
Ensure what international content you provide, in which languages, and for the markets.
Create the right keyword plan for perfect terms as per focus markets.
Make a sitemap.
Target a country with its local language.
To focus on a market, build a regional link-building strategy.
Keep the local and international trends side by side.
Must deploy a team or agency for international SEO
Site Migration SEO checklist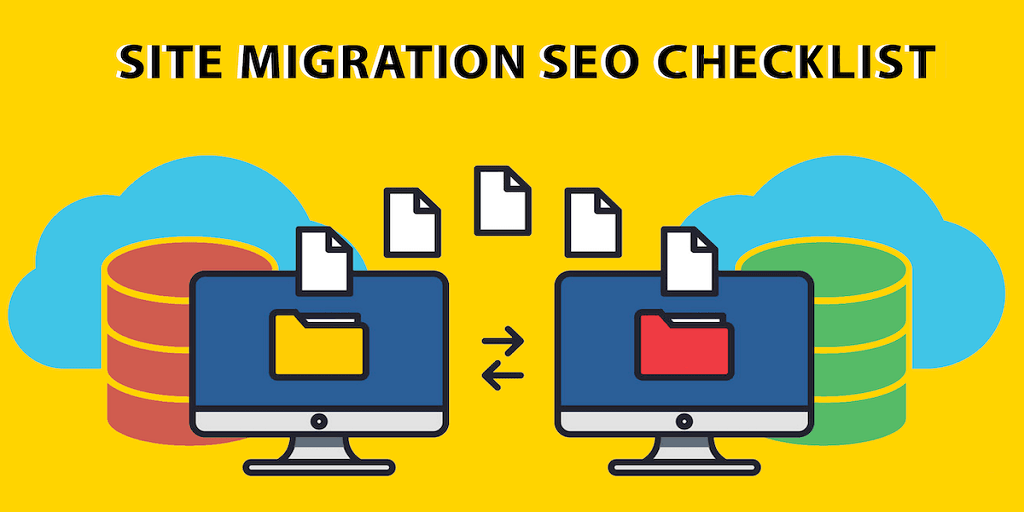 Are you planning to migrate a website? Well, let us clear this up, it is not an easy strategy to be done in a day or two. An SEO site migration is a process of rigorous research, planning, implementation, and monitoring of the maintenance of your post-launch site and building as much organic visibility as it can.
The intention behind site migration is to block the loss of the rankings, conversions, and traffic of your website on search engines. By conducting a deep SEO website migration, you will be helped with the increase in organic performance and ensure the losses won't just happen.
Here are the types of website migrations-
Domain
Subdomain
Top-level domain
Content management system
Website protocol (changing from http to https)
Redesign
Structural
Hybrid
If you are looking for a site SEO migration, we can't forget a site migration SEO checklist.
Below are the checklist items to be applied for a successful migration-
Select a smart migration date
Create a backup of the site
Test everything in test before you migrate it.
Plan to migrate at the time of slow season
Crawl your site before migration
Update internal links
Create an engaging 404 page
Check the organic health of the new domain
Give priority to the importance of SEO of the URLs to be redirected
Make a new sitemap XML
Eliminate duplicate content issues
Don't give up control of the old domain
Setup a new property in the google search console
Keep an eye on rankings, performance, and traffic
This is what we do at 'Digiinte'. We've managed many website migrations for medium to enterprise-level businesses.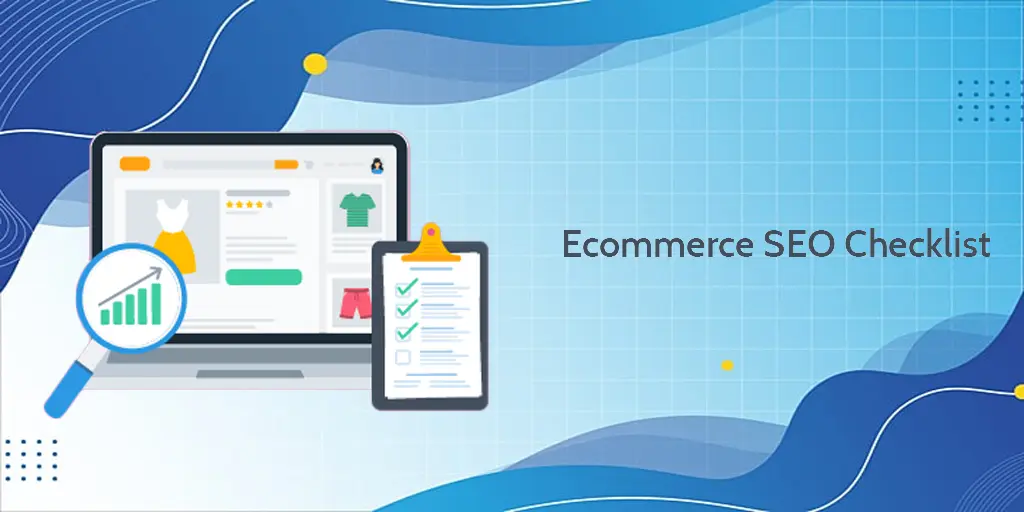 Do you think your sales are not increasing and have come to a stagnant point affecting the growth? It might be a domino effect of improper traffic on your eCommerce store.
It's for damn sure you are avoiding SEO strategy!
Ensure to optimize your website structure and compelling content before launching a new store or updating an eCommerce site.
We update our eCommerce SEO checklist to hold the best position to follow the right SEO practices to boost traffic and grow your online sales.
Our suggestions to help you with the e-Commerce SEO checklist in 2023, will certainly improve the user experience for those who visit your website-
Consistent branding is always important- both your page title and the brand's logo must appear strongly on your homepage. This will be helpful for awareness for both on SERPs and offline.
Keyword research– performing keyword research is a key factor in the e-commerce SEO checklist. Prefer top-searched keywords and terms related to your brand niche.
Some points to keep in mind while doing so-
The volume of keyword research
The intent of keyword research
Keyword competition

Involve social media and newsletter- the easiest way to get business from your clients is to include social media buttons and newsletter signup on your website. The use of links, icons, and widgets if added to your social account is beneficial.
Focus on the website's navigational basics- your website must be accessible to include information like payment methods and shipping costs. Moreover, your website must include- customer service information, FAQs, etc.
Featured snippet- optimization for featured snippets is a crucial aspect of your e-commerce SEO checklist. Do you know why? Simply because it increases your e-commerce sales.
Enhance the loading page time- the best loading page time is 3-4 secs. Consider some points to reduce the e-commerce site loading time-
Bring down redirects
Improve images
Reduce extra plugins on your CMS
Try external sources to upload video
Reduce development resources such as CSS, JavaScript, HTML,
We have tried covering maximum important points above but don't limit it to above, consider it finding in a specific solution that is more close to your need or consult us at Digiinte.com