There is no one in the world today who is not familiar with 'Google'. Google stands the best in terms of searches and gives the answers to your queries. Google performs the task ideally so recently has added one more to its work.
In an uncertain year, change has been a trustable constant!
The consumer's journey is constantly evolving and getting more complex. With new ways to discover research and purchase, customers are engaging across ever-growing numbers of channels. It can be hard to keep up with these changes, which is why more and more advertisers are turning to automation to engage customers effectively. Due to this Google ad 'Performance Max Campaigns' had come into existence in the year 2021.
Is the term 'Performance Max Campaigns' new for you?
I know the answer would probably be yes. Excited? Well, here is everything to need to know about Performance Max Campaigns
Let's understand 'Performance Max Campaigns' –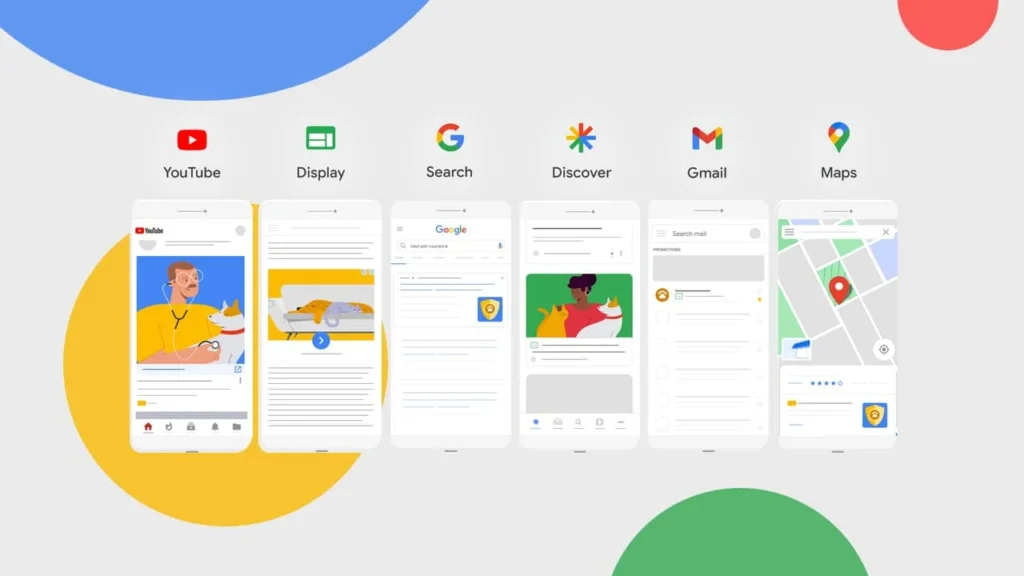 Performance Max Campaigns had been introduced by google first at its Google Marketing Live Stream event in May 2021.
Performance Max Campaigns are a new goal-based and first fully automated of their kind. Performance Max allows performance advertisers to access all of their Google ads inventory from a single campaign. It is designed to accompany your keyword-based search campaigns to help you find more converting customers across Google's channels like YouTube, Search, Display, Discover, Gmail, and Maps.
Does it work like traditional Google Ad Campaigns?
No!
Based on the information you will provide; Google will automate the targeting and delivery of Performance Max Campaigns.
Being an advertiser what you need to do is- just provide the assets of ad creatives (text, images, videos), and the rest Google will take care of.
Automation is taking over at a rapid and steady pace in the marketing world and digital marketers must learn to welcome this change.
You must be thinking, is this going to be helpful for higher ROI & online sales?
Of course, benefits are there. Automation is the future and sooner and later we need to embrace it.
You can unlock new audiences across the networks and channels of Google.
You get a better chance to drive stronger performance against your goals.
You can simplify campaign management and seamlessly optimize your ads.
You can steer automation with your campaign inputs.
Another question instantaneously arises,
When and who should use the Google Performance Max Campaign?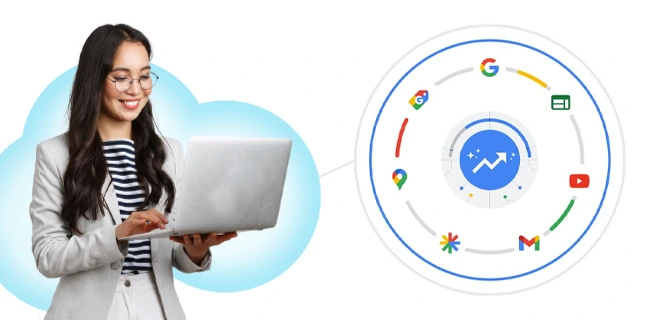 One of the best things about google performance max campaigns is they use all of Google's ad inventory, you can use them for almost any type of campaign.
You must have an established funnel. Performance max is not for new business owners or testing new funnels. You need to run this on something that's already proven.
Medium-sized and small business owners who are lacking in time or don't have a potential team to run campaigns can have performance max campaigns that work ideally for them.
Should I stop running my current campaigns?
No! Make performance max run alongside your essential campaigns and test it well.
Performance Max Campaigns are a great fit if you-
Want good ad performance and get yourself away from a PPC agency.
Don't have much budget to target Google's ad inventory one at a time.
Have insufficient time or knowledge to optimize your campaigns.
Have an unlimited budget and want to explore new angles that result from these campaigns.
Like to discover new geo markets.
Many experts suggest trying them out, if you are a B2B company, an e-commerce store, or a retailer, it doesn't matter just go ahead with these.
When to use-
Performance max campaign is the best to use as a companion to your prior efforts. Since it is a goal-based campaign kind, it is best to be used when you have conversion goals like driving online sales, lead generation, and others.
*Note*- conversion goals, a relatively new feature from November 2021.
Is the Performance max campaign worth opting for?
I think when something is invented and works well, it's certainly worth having it.
Sharing a case study, that has been published and went viral.
Sparro- the largest independent agency in Australia, MoneyMe worked with its agency, Sparro. The company, MoneyMe worked with this agency to launch Performance max campaigns. The intention was to drive newly funded loans for its hero product, personal loans. MoneyMe started with a huge amount of conversions to find a baseline CPA (cost per acquisition) target before switching to a target CPA bidding strategy to raise the profitability of campaigns.
The result was mind-blowing. After running the campaign for a few weeks, MoneyMe had a 22% increase in conversions, more than $800k in revenue generated from newly funded loans, and managed to reduce their CPA by 20%.
What massive growth!
Don't worry, the outcomes will be a great hit to you as well.

Would Performance max affect smart shopping or going to replace smart shopping?
Farewell time to Smart Shopping. Performance Max is going to replace Google smart shopping soon but the advertisers who haven't made the transition yet will soon automatically have their Smart shopping campaigns turned into Performance max campaigns.
Once Smart Shopping is transitioned to performance Max, the advertisers will be discontinued to create new ones.
You don't need to worry at all about your campaign's upgradation. All settings and budgets will remain changed, you'll be able to see the historical performance data and even the features will remain the same for your Smart Shopping.
Just a couple of days before the upgradation, you will be informed about the upcoming changes with a notification banner in your Merchant Centre.
(Merchant Centre is a platform on google where you can manage your in-store and online product inventory) A new campaign that you create in Merchant Centre will be a Performance max campaign. Everything will be upgraded automatically.
Let's shed some light on once the upgradation is done-
You will come to know 'Performance max'-upgraded when assessing the campaign in Merchant Centre.
You can see the upgraded historical data for a campaign just by selecting "View Smart Shopping Campaign Data".
Go to 'Marketing'- 'Ad campaigns'- select 'New Campaign' follow this to create a new Performance max campaign in Merchant Centre.
How much time will the upgradation take to complete?
It all depends on the volume of your campaigns; it would probably take just a few minutes or a full day for each campaign. Eventually, you will get a notification for the completion of upgrades.
Are you thinking about the intention behind the Google Performance Max?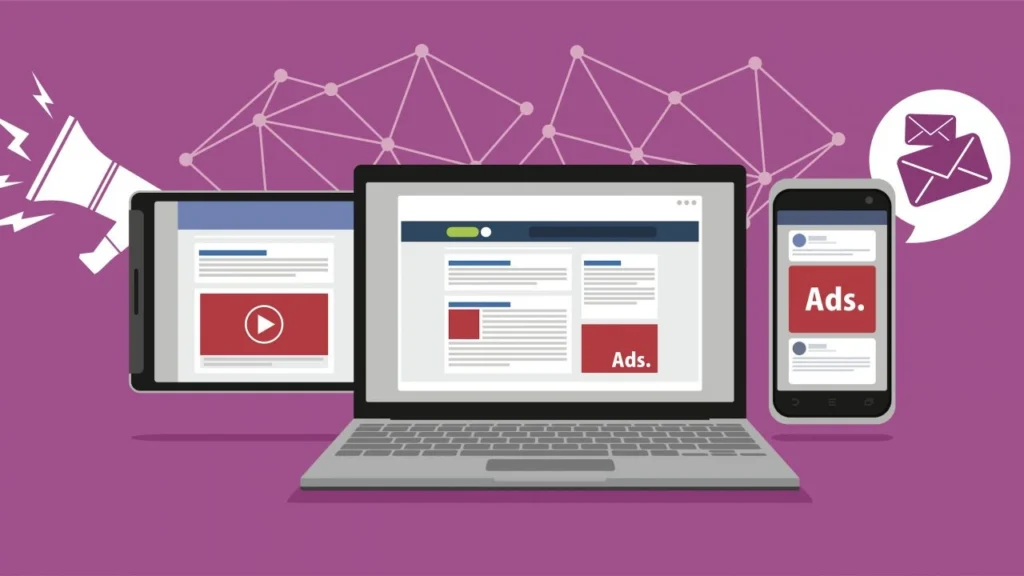 Well, the purpose is clear, Google Performance Max allows advertisers to run their ads across all of Google's inventory from just a single campaign.
Several changes are going to happen in how Google ads manage your ad campaigns. Google is going to look to be well-organized and optimize the way you run your ads.
Doubtful about the new ads going to work out for your brand?
No worries!
Since Performance Max is goal-focused, the main purpose is to meet the goal you set at the start of your campaign. If you set a goal to gain trial customers for your new product, Performance Max Campaigns work suitably to drive conversions.
Performance Max Campaigns give accessibility to advertisers for their PPC campaigns. Once you set the campaign up and provide the individual assets, Performance Max will create the ads on your behalf.
Finally, I conclude Performance Max Campaigns-
Google Performance Max Campaigns do all the legwork to run your campaigns effectively, just focus on your business on the other side your ads drive conversions and mainly get, a positive- Return on Investment.
In the world of digital marketing, you must have supportive tools available that are going to help you to fly higher.
Are you already using Performance Max? If yes
please share what you think of it in the comments below!