For our easy-going life, we have been using the tools for over decades. The tools help us to overcome our challenges. We all know, Digital marketing is booming and has a strong impact on all works. Even digital marketing runs successfully with these tools. For professional marketers tools are essential, the right tool will always save you time, gives important insights, motivates you, and finally gets the money for the companies and the clientele.
Are you the one who is wondering to build a website? If yes, you will be in need to have these tools to run your website successfully.
With the magic of the tools, even SEO and PPC work amazingly. To build a campaign that converts one needs to keep a very close eye on the keywords. After all, these keywords are the key to all successful SEO marketing and PPC campaigns.
When doing research and planning SEO and PPC campaigns for a service, product, and brand, one should be-
Identifying relevant and high-intent keywords.
Organizing the campaign into a relevant ads group.
Eliminating the negative keywords.
Two tools- Ahrefs and SEMrush-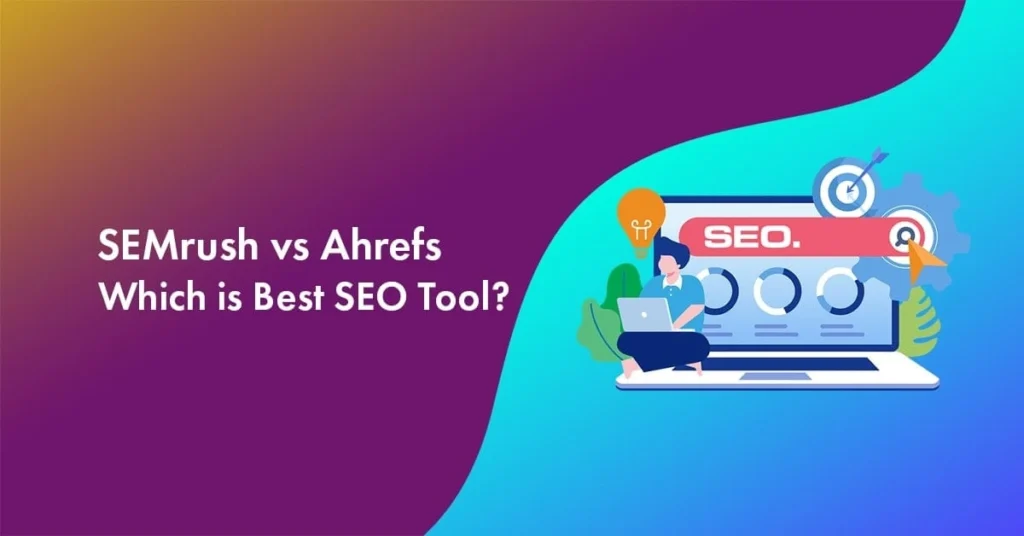 In this blog we are going to talk about these two tools- Ahrefs and SEMrush, which stand out the best for both SEO and PPC for many marketers. Let's understand these two first-
Ahrefs- It was a backlink builder but now has been expanded to include competitor analysis, keyword research, rank tracking, link building, and audits of the site. SEO marketers get all the relevant information to produce better-optimized content that seems higher in search results through Ahrefs.
SEMrush- It is a SaaS software suite for keyword research, marketing performance analytics, and online ranking of data. It provides competitive data to help you search for your competitors by understanding the keywords that are going up the page on google SERPs. It's having a wide breadth of tools including a backlink checker and analytic system.
Are you interested in knowing about the Overall Products Ratings?
Let's have a quick view-
| | | |
| --- | --- | --- |
| | Ahrefs | SEMrush |
| Overall | 5/5 | 5/5 |
| Features | 4/5 | 5/5 |
| Support | 4/5 | 5/5 |
| User-Friendly | 5/5 | 4/5 |
| Worth the money | 5/5 | 5/5 |
Are you looking for Detailed Reviews?
Ahrefs vs SEMrush. Let's start-
Keyword Research- Which one is better?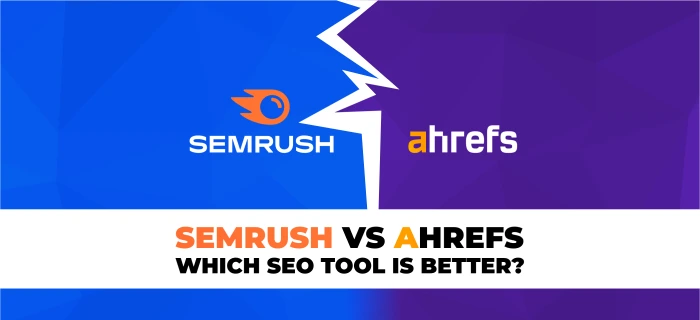 Ahrefs-  It is famous for its SEO tool and praised for its ease of use. It provides the tools to perform keyword research, backlink analysis, technical SEO audits, and tracking of positions.
Which one is better? To answer this question, keep reading.
In terms of keyword research, it is powerful. Ahrefs tool, keywords explorer, inform your keyword strategy right from the beginning till the end. In just a few clicks Ahrefs gives rise to thousands of keyword ideas. The moment you enter your target keyword, Ahrefs displays you a list of keyword ideas.
In just one run, up to 10,000 keywords can be analyzed.
Google is not the only search engine out there, Ahrefs knows this, it gives rise to keyword ideas for search engines including Amazon, Youtube, Bing, Yahoo, etc.
Going on to competitor keyword analysis.
Does Ahrefs provide that feature? Yes!
Just click on organic research under the site explorer tab- enter your competitors' domain name and wait for the positive result.
Ahrefs is furnished with data from 243 countries— Point to remember!
Ahrefs keyword explorer provides useful data—
The ideas of keywords- including all terms.
Keyword ideas that contain all the terms in your target keyword.
Phrases that contain your target keyword.
Top ranking pages for the keyword you would like to target.
Search suggestions include queries via autocomplete during the keyword research.
Newly discovered keywords including search queries.
Here you can get thousands of relevant keyword ideas with accurate search volume, keyword difficulty score, and advanced metrics like clicks per search, percentage of paid clicks vs organic clicks, return rate, and so on. These metrics will get you on the first page of google search rapidly.
SEMrush- It offers comprehensive data for most of the keywords. SEMrush gets you with the 'Keyword Magic Tool', whether you are a beginner or an expert, SEMrush is convenient to use. The keyword overview tool helps you to run a complete analysis of your target keywords in a few clicks.
SEMrush keyword research tool offers a ton of data in-depth including-
Monthly search volume.
The total number of organic results.
Paid search data.
CPC distribution- useful for paid advertisers.
Keyword suggestions.
Trends of keywords.
SEMrush comes up to be a winner because of its large keyword database, 20 billion words. Its organic research tool will always help you to let on your competitors' keyword strategies.
If you are going to save your favorite keyword just in one place, then SEMrush is the best, here you can list all your important keywords and their metrics in CSV or XLSX files. It is also very easy to export them to other SEMrush tools.
This tool lets you monitor your organic search traffic performance. The organic traffic insights put together information from Google Analytics, SEMrush, and Google Search Console in a single dashboard.
Backlink Analysis- Which one is better?
Ahrefs- It offers two tools, one is 'Site Explorer and the other is 'Content Explorer' to analyze backlinks of any website. Site explorer tool, with the help of this tool, you can just analyze any backlink of the domain profile to the core- What you have to do is, just enter a domain on the tool.
Ahrefs will then work out a list containing all the referring domains along with the data on metrics like URL rating, Domain rating, keywords, and inbound and outbound links. These metrics help you identify the websites driving the most traffic to your competitors.
What makes Ahrefs' backlink data so trustworthy?
It's being the biggest index of live backlinks- over 14 trillion links. The content explorer tool helps you to receive backlinks naturally, so your content needs to be well-built and well-engaged.
The content explorer helps you to find famous articles on any topic. By referring to domains, organic traffic, and social shares, you can filter the outcomes. It also helps you to determine the broken link-building opportunities. You can find dead pages with backlinks on any topic. Then you can recreate the dead pages and ask those to link dead pages to you instead.
SEMrush- It provides extraordinary tools for backlink analysis and link building.
SEMrush provides five backlink tools-
Backlink Analytics.
Backlink Gap.
Backlink Audit Tool.
Link Building Tool.
Bulk Backlink Analysis.
Let's take these, one by one.
Backlink analytics is made easy with SEMrush to study your competitors' backlink profiles- just enter the URL or domain in the search box. This will display the data on a few metrics including the website's authority, referring backlinks, domains, authority scores, etc.
In the Backlink gap, compare the similarities and differences between backlink profiles of up to 5 domains side by side. You can change the time frame to view the backlinks from over the past months, past year, or all time.
Backlink audit, here you can audit your backlinks, analyze the toxic signals, send emails to site owners and remove harmful links that may cause a penalty from search engines.
The performance of your backlinks can be easily analyzed for the last 2 months.
Link building tool is very useful to promote your link-building efforts. It gives a quick view of all your link-building activities. It also generates a list of potential websites for backlinking based on a target keyword.
Isn't it great?
The bulk backlink analysis tool helps you to enter up to 200 URLs, domains, subdomains, and folders at the same time.
Note. One of the reasons to go with SEMrush rather than Ahrefs is that SEMrush helps you to easily find out the toxic links on your site. In Ahrefs you can't find out toxic or bad links.
Technical SEO Audits- Which one is better?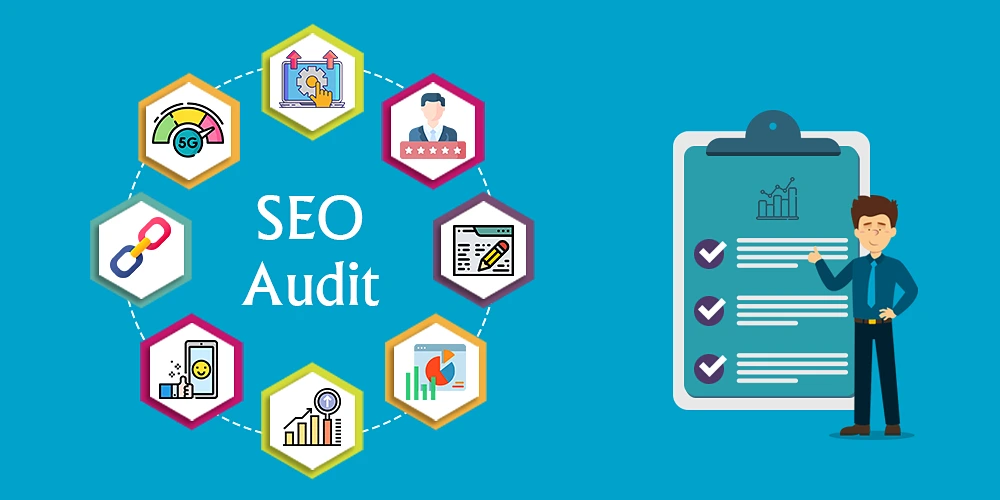 Ahrefs- Are you a starter? Yes, then it will give your website an overall SEO health score by crawling all its web pages.
Want more?
It offers a range of free audit tools such as-
Site Audit.
Backlink Checker.
Website Authority Checker.
Broken Link Checker.
SEO Checker.
Website Checker.
Getting subscribed to Ahrefs paid plans will get you 5000 additional monthly crawl credits. Ahrefs SEO toolbar is well-suited with both Chrome and Firefox. To get valuable SEO data on websites and pages you visit, you can add it as a browser extension.
Its free features are-
On-page SEO
SERP positions
Country changer
Redirect tracer
These tools let you know where your competitors and your website stand, and how things work out for betterment. Ahrefs also provides a strong data explorer tool, you can make custom filters based on different parameters and fully personalize the site auditing process.
SEMrush- It has one of the best SEO audit tools, that scans the website for more than 140 technical and SEO mistakes. It also provides practical tips for improving your websites. These can be included-
Internal Linking Strategies
Keyword Suggestion
Here you receive updates on the crawlability of your website. The Site Audit Tool automatically crawls the website weekly once you schedule the audit and once the crawl is finished, its Site Auto Tool generates in-depth SEO audit reports on-
Site audit analysis of the site to check its crawlability and indexability.
A weekly report is there on your site's performance in terms of page loading speed that affects user experience majorly.
Right from the broken links, too many links, to no follow attributes, the SEO audit report gives you an overview of internal linking issues. You can optimize the website structure and page rank distribution- by fixing these issues.
From a security point of view, it monitors the status of your website's security.
SEMrush's on-page SEO abilities extend to content analysis. The tools check the top performers' content to offer content suggestions. For example, you can have insights on your content's readability, whether it is giving information, and if it suffers from keyword overfullness.
To optimize the ranking, the SEO checker detects the top-performing web pages and gives you feedback on optimizing them further with specific keywords.
In short, the SEMrush SEO audit tool resolves the issues on your website and finally helps your website to higher on the Google search result page.
Ahrefs and SEMrush in terms of pricing: Which one fits better in your pocket?
Now both Ahrefs and SEMrush have almost the same prices. Ahrefs Plans start from $99/month on the other hand SEMrush plans start from $119.95/month.
| | |
| --- | --- |
| Plan | Ahrefs |
| Lite | Starts from $99/month. Works well for small businesses and hobby projects. Here you get, features such as Site Explorer. Keyword Explorer.SEO Dashboard.Rank tracker. |
| Standard | Starts from $199/month. Ideal for SEO-Pros and In-house marketers. You get, All in Lite Plus- 6 months of history.SERP updates.Site explorer.Position history chart. |
| Advanced | Starts from $399/month. Works as Indispensable tools and more data allowances as your business scales. You get, All in standard plus- 2 years of data. Site explorer.Google data studio.Dashboard folders. Content master- coming soon. Ahrefs search- coming soon. |
| Enterprise | Starts from $999/month. Perfect for large agencies and enterprises. You get, All in Advanced plus- Unlimited history. Access management. Pay by invoice.API and Audit log- coming soon. |
| | |
| --- | --- |
| Plan | SEMrush |
| Free | The free plan comes up with some limitations on its features and relatively weak campaign capabilities. If you are just starting off or just testing the platform's UI, it probably would work well for you. |
| Pro | Starts from $119.95/month. The Pro plan is a great choice for starters, freelancers, and small in-house teams. You can run your SEO, PPC, and SMM projects with 40+ advanced tools. |
| Guru | Starts from $229.95/month. The Guru plan is perfect for SMEs, growing marketing agencies, and professionals. Here you get, all the Pro features plus- Content Marketing Platform. Historical Data.Extended limits.Google data studio integration. |
| Business | Starts from $449.95/month. This plan is designed for large agencies and enterprises with a considerable online presence. Here you get, all the Guru features plus- API access. Extended limits and sharing options.Google data studio integration.Share of voice metric. |
I think it's fair enough to check their prices. Both have quite similar plans but the most expensive Ahrefs plan costs you $999/month while SEMrush costs you $449.95/month.
Do Ahrefs and SEMrush offer free trials?
SEMrush is certainly a winner when the question of offering free trials arises as you can snatch 30 day free trial of SEMrush Pro Account worth $119.95. On the other hand, Ahrefs doesn't offer any free trial. However, it offers free access to Webmaster tools including Site Explorer Tools and Site Audit.
Yes, it's SEMrush who wins, offering free trials!
Ultimately, who wins, Ahrefs or SEMrush?
Ahrefs vs SEMrush argument will never end!
Until now, we have come to know that both are amazing SEO platforms. Ahrefs offers the best backlink analysis features whereas SEMrush's tools are flawless for keyword research.
Both Ahrefs and SEMrush help you to improve your SEO rankings perfectly, so no tool is the wrong choice at all.
Are you the one who is looking for a tool to take the content marketing and SEO strategy to progress? Consider Ahrefs- a first choice!
In terms of pricing, SEMrush comes over Ahrefs, offering prices that start from $119.95/month to $449.95/month. Considering the reality that it offers over 40 amazing tools even with the basic plan- SEMrush Pro.
If you do SEO, run an agency, or are blogging and looking for an all-in-one SEO tool that helps you with both PPC and organic campaigns, SEMrush is 100% worthwhile.
Frequently Asked Questions-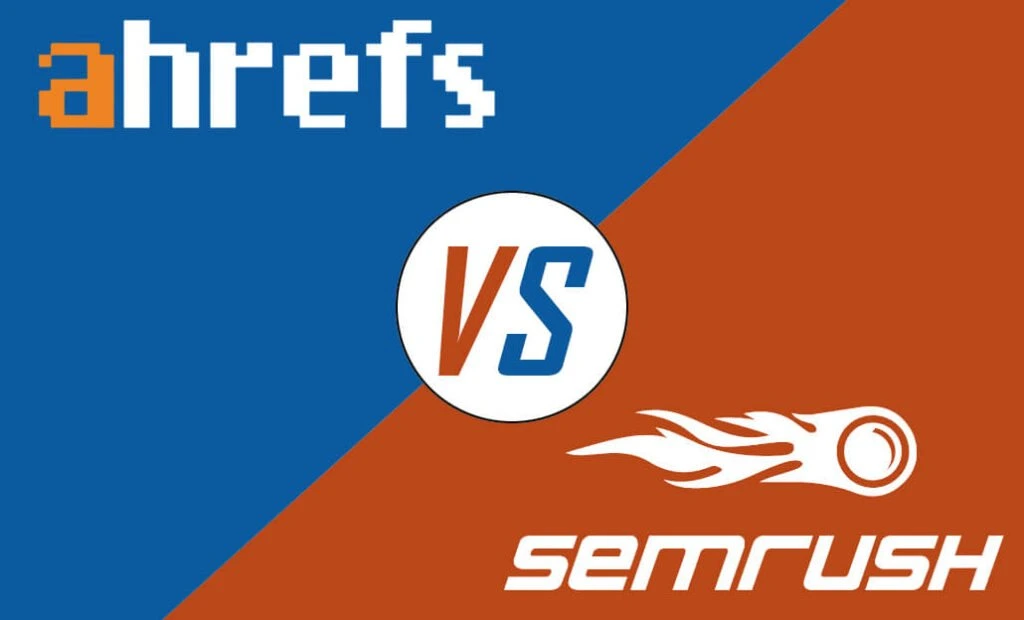 Is Ahrefs worth the money?
The answer is yes! It's the best SEO tool to rank on top and get more traffic and is worth the money you spend.
Is SEMrush worth the money?
Again Yes! Its plan starts from $119.95/month good enough for the long run. Here you also get premium SEO tools for keyword research, backlink analysis, position tracking, etc.
How accurate is SEMrush?
None of the tools are accurate. SEMrush is having the world's largest database of 20 billion keywords, 310 million ads, and 17 billion URLs crawled per day.
Is Ahrefs easy to use for beginners?
Definitely yes. Whether you are a beginner or an expert it is easy to use. It is good for a writer and a blogger as it offers a user-friendly interface, video tutorials, and a cache of SEO tools.
Which tool do you think is the best? Which one would you prefer? Please share in the comments.