Are you interested in earning money through affiliate marketing? If so, great. Well, we are living in the 21st century, it's an era of digital marketing, and affiliate marketing is booming all the way. It's not difficult at all to make money through affiliate marketing. Understand it well, gather more and more information, and with strong determination get it started from scratch.
Interested to know the prospective of Affiliate Marketing?
Many of you might be interested in knowing the future of affiliate marketing and its scope. If we look back many were going through difficulties, as the pandemic hit the globe. This pandemic has come with new changes which have led many of us to work in affiliate marketing.
Now, before we start talking about its future and whether it is growing or dying. I know many people aware of how affiliate works but still a flashback.
A short introduction to affiliate marketing- Affiliate marketing works as when there is a company, which sells products and you associate with the company to promote the products through digital marketing, and when someone purchases a product with your promotion affiliate link, then you are paid with an affiliate commission for the sale.
To promote the products which are available online, the very first step to be done is to become an affiliate of the company, a simple process like creating a new account. Once you do this, you will get a unique link called an affiliate link– used to promote the products.
Now, once you promote this link, and someone buys from it you will be paid a commission from the company for every sale.
Do you want to understand affiliate marketing ins detail? you can read our detailed blog about affiliate marketing.
Affiliate marketing is growing rapidly, it has become the first choice for people who would like to make money working from home or as a second source of income.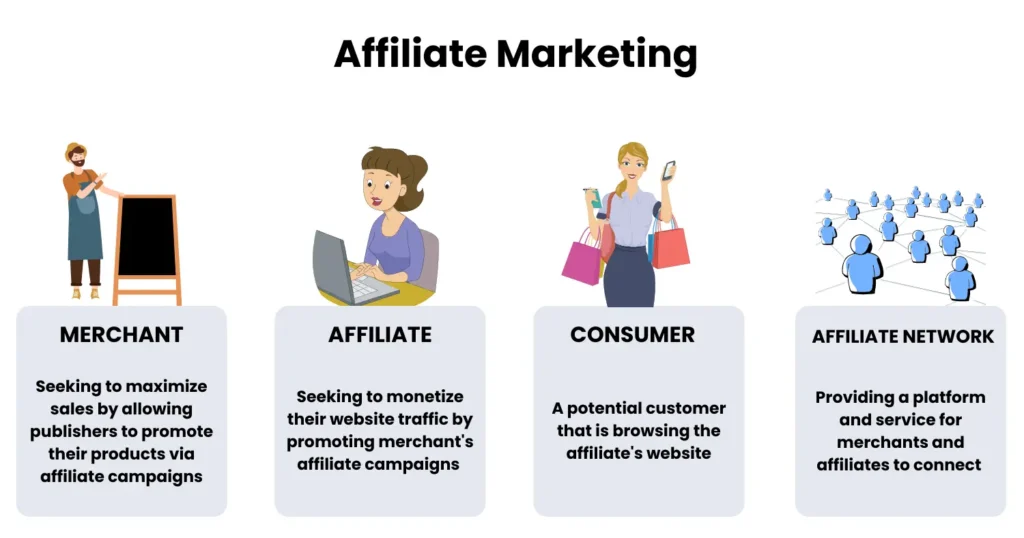 Today, companies who have got an online presence, use the amazing strength of affiliate marketing to grow their online sales instead of spending millions on marketing campaigns. So, if someone is looking to start affiliate marketing and would like to establish themselves as an affiliate marketer, this is something that can make you rich in a shorter time.
Few people believe affiliate marketing is dead & has no future, do you also think so?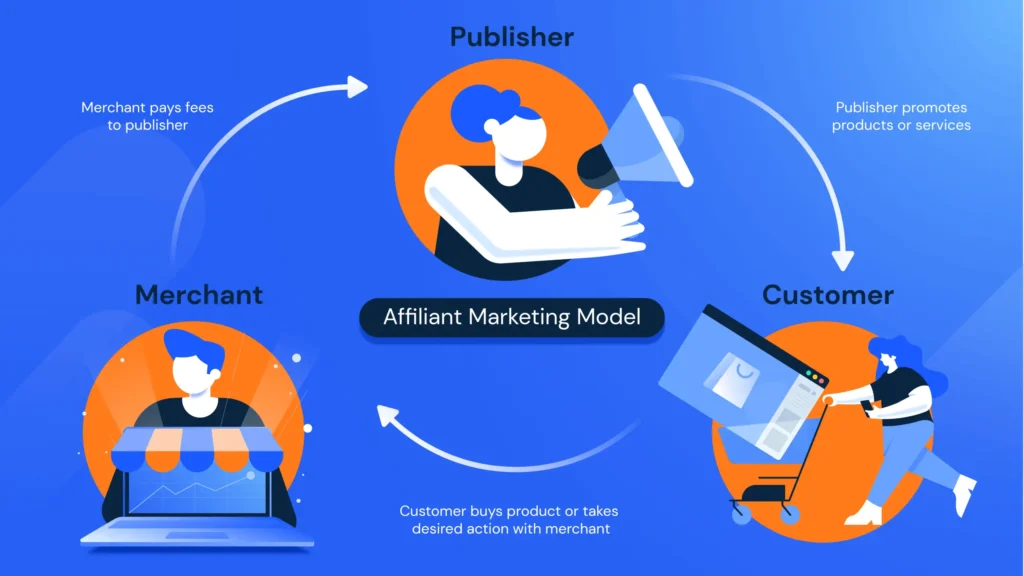 We all know well that two giant companies- Amazon and Flipkart use affiliate marketing as a major marketing tool for their online sales and they have their affiliate networks, they want people to join them as an affiliate to promote their products and get paid by them.
Many vendors register themselves on Amazon and other major affiliate networks. Affiliate marketing is the revenue-sharing model of e-commerce businesses such as Amazon, Flipkart, & many others.
Ownership of the products/services remains with the sellers while commissions are given to the affiliates based on their sales. Affiliate marketing is also known as associate or performance-based marketing where a business rewards paying affiliates as they refer customers to them.
85% of the businesses in the US use affiliate marketing in the form of their marketing strategy. It has a very strong impact on the buyers to drive online sales.
In India, a survey has been done by the Internet and Mobile Association of India, the reports show that the affiliate marketing industry would cross $800 million by 2025.
The National Association of Software and Service Companies, NASSCOM, has revealed that in the field of the affiliate marketing industry, India alone stands as the third-largest startup ecosystem in the world.
All the above is pointing to a clear indication that affiliate marketing is not going anywhere and will stay here for longer and will keep fulfilling the desires of the people.
According to HubSpot, Micro-influencers have been growing in number in the last couple of years. This term might be new to people, but these micro-influencers have a strong impact on the success of small-scale industries. They are well-known in their specific area of interest and have better engagement rates.
These mico-influencers have more targeted followers than influencers with hundreds of thousands of followers. Many small brands are trying their fortune in the affiliate marketing world with these micro-influencers. If this works out well, it may give a rise to more affiliate programs.
It's wrong to say that affiliate marketing is going to die or have no future in future. Every single year it has been growing and working better.
How reliable affiliate marketing is, is it a good time to start & making it the source of earning?
In today's tech world, digital marketing is a great opportunity, and affiliate marketing is a strong branch of digital marketing. Whenever we tend to start something, we always need to learn step by step and should remain consistent to gain knowledge and implement things. There is a myth that affiliate marketing is a scam or offers low-quality traffic and sales, which is simply not right. The reality is that there are affiliate programs that are high value as those running the affiliate marketing know the fact better, if you understand digital marketing, you will trust how important affiliate marketing and its no scam strategy are if chosen and done well.
So, without a second thought, it's a yes and favorable time to go deep all about affiliate marketing, but keep in mind there are no shortcuts for success, you must have to learn in detail & should select the best program to ensure you are moving in the right direction. Many successful affiliate marketers advise choosing affiliate marketing training courses, getting trained in any area always gives you a strong feeling and a motivation to go ahead. There are tons of courses available, some are good, some great, and the only thing is you need to have the right attitude to go in that direction.
Google offers a free Affiliate Marketing course, Google Digital Workshop, free of cost. It's amazing. Choosing a niche is a strategic business decision to serve a specific customer base. It's helpful to establish a loyal audience that will buy your products instead of competitors.
Must keep the below-given facts in your mind
Pick a coach or platform that works within a niche you relate to.
Learn from someone successful and you like him/her.
Use the methods they teach you.
Learn to provide value before doing the sales.
Another great thing is on a regular basis one should start checking the blogs of affiliate marketing networks and programs. It's in their best interest to educate the visitors of their websites to turn them into efficient affiliate marketers
Make yourself free from fear, affiliate marketing is not going to die at all. Affiliate marketing gives a passive source of income, it is true about highly profitable. You need to learn what works and what doesn't while promoting the products or services.
Some tips are recommended to follow-
* Be calm and patient, the very first rule. Things don't get to happen instantly-it takes time.
* Focus on the products/services which are in high demand and gather good pieces of information about those. Try to understand market needs and desires and place the products accordingly to make money as an affiliate.
* Use traffic sources. For example, make an ad in your AdWords account, and your sales page gets targeted traffic-best chance of making money online.
* Attract the visitors. There are some ways to attract visitors- advertising, marketing, and email marketing.
Now let me roll up the curtains from the myths of affiliate marketing-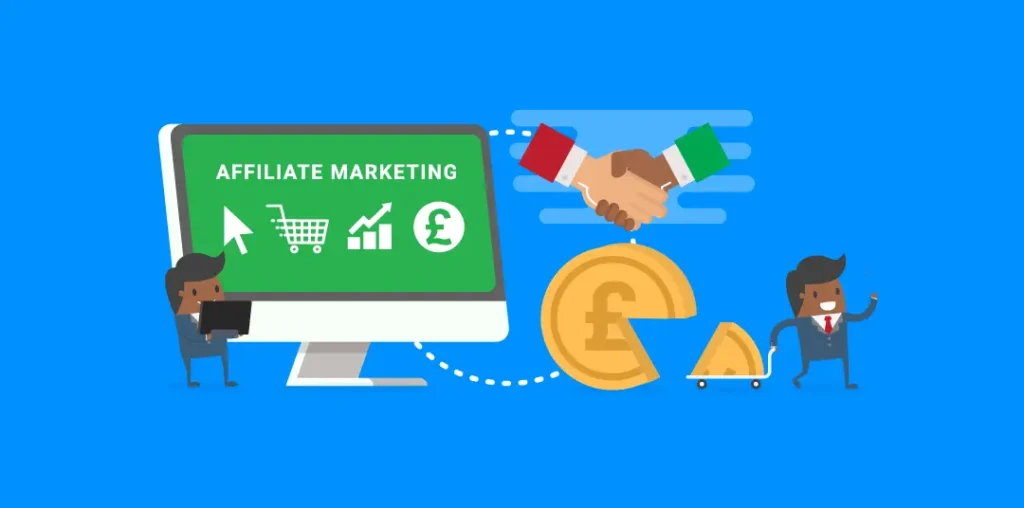 Is affiliate marketing a dying industry? Is it so easy to become an affiliate marketer?
Well, it is not dying, if you go through this article, you get at least something about it a field that is gradually rising. It is an ever-growing and ever-changing industry that is in demand of constant change to learn and test.
Affiliate marketing is not so easy, but one can be successful. It requires learning, experiencing, and continuity. When done properly, it gives positive results.
Is it only for big businesses? Myth is many say it works for big businesses.
The reality is, whether you run a small or large-scale operation it doesn't matter, as long you are putting the right efforts in the right direction and working on the right niches, just nothing to fear.
Does it require expertise? A myth about it is one needs to have great skills.
Well, it's not true about it. One of the best things about affiliate marketing is that you don't need to be an expert at all. Even marketing skills are not required for this. Most people learn along the way, trying different plans of action and sticking to what works best. There are creators and affiliate marketers who have just not even completed their schooling and earned well.
Start your positive approach to affiliate marketing, it is going to be a lot more promising than we talked about so far! Keep learning and be consistent.