In today's world, every business owner is concerned about taking marketing to the next level. Of course, it is crucial to do. There is no doubt that the owners are continually putting their efforts to improve the marketing strategy considering it's a proven fact that for brand loyalty & customer engagement email marketing is playing a very vital role.
Are you a business owner or a marketing person looking to grow your business and generate more revenue out of it? Remember you need to be pushy for this, and focus in the right direction with a clear vision. Make yourself aware of Email marketing software & automation. All the business professionals have email IDs, no need to get surprised, you have to have a professional email.
Yes, automation software & tools are going to be a big hit for your efforts. Email marketing software/tools will surely be something for you- will get a good amount of audience, segment your lists, unite all your marketing channels turn the software into a strong solution to grow your business sustainably.
So what is this so-called Email marketing?
In simple words– 'It is a form of marketing that helps you reach, nurture, and aware your targeted audience through your email list about your company, brand, products, services you offer, upcoming discounts, for that matter any sort of communication that you would feel to make your audience aware about, for example, a shoe store might send an email to a customer offering a discount on some special occasion.
Type of email marketing:
A few of the most common email marketing types are-
Welcome email- onboarding email sent to your prospects or customer with a warm welcome, it's the first touch point with your audience.
Email newsletters- newsletters are sent to email lists to stay top of mind, it's about showcasing your company profile and creating an impression.
Focused/Goal-oriented email- you send these emails for a purpose such as any new release, any specific event, or any offer around your services/products to take action by your prospects or customers.
Leads Nurturing Email- it's a tool for inbound marketing, you send these emails to the specific email lists/audience (persona based) to aware them & lead toward a future-driven goal.
Transactional Email- email messages those are triggered by a specific action your prospects/customers have taken, such as when you purchase something online and receive an email about your shipment and confirmation.
Likewise, emails can be done with several objectives, review requests, video emails, engagement emails, etc.
How email marketing works precisely?
Email marketing relies on email marketing software/tools. Understanding email marketing software is simple- the use of the software makes it easier to maintain your customer email lists, create well-designed emails, schedule email, automate customer email, and enables you to see key metrics such as open rates and click-through rates, engagement, transactions & customer lifetime value.
There is plenty of email marketing software available. In this post, we are going to discuss the best email marketing software which is mostly used by all categories of business people.
Before we start just an overview of email marketing software & comparison:-
| | | | | | |
| --- | --- | --- | --- | --- | --- |
| Email Marketing Software | Mailchimp | Active Campaigner | Email Octopus | Sendinblue | Convert kit |
| Best for | Overall email marketing | Email & SMS marketing | Small to large businesses | Small to medium size businesses | Bloggers/Podcasters/ Creators |
| Feature | A/B testing/ multi-step journey/personalize marketing | All time support/Advance segmentation/Drip campaign/Dynamic content | Drip campaign/Dynamic content/Auto-responders/Campaign analytics | Email marketing/Marketing automation/SMS/chat | Marketing automation/Mobile optimized emails/ Landing pages |
| Price | Starts @ $ 11/month | Free trial of 30 days | $24/month. Free starter package | Paid plans start @ $25. Free unlimited contact storage. | $ 29/month |
| Ratings | 5/5 | 5/5 | 4.5/5 | 4.5/5 | 5/5 |
| | | | | | |
Let's get started by taking all the above 1 by 1-
1. MailChimp: It works out the best for overall email marketing software. It comes up with the features that entrepreneurs need. Suitable for beginners and offers tools like email automation, data segmentation, personalization, templates, A/B testing, etc.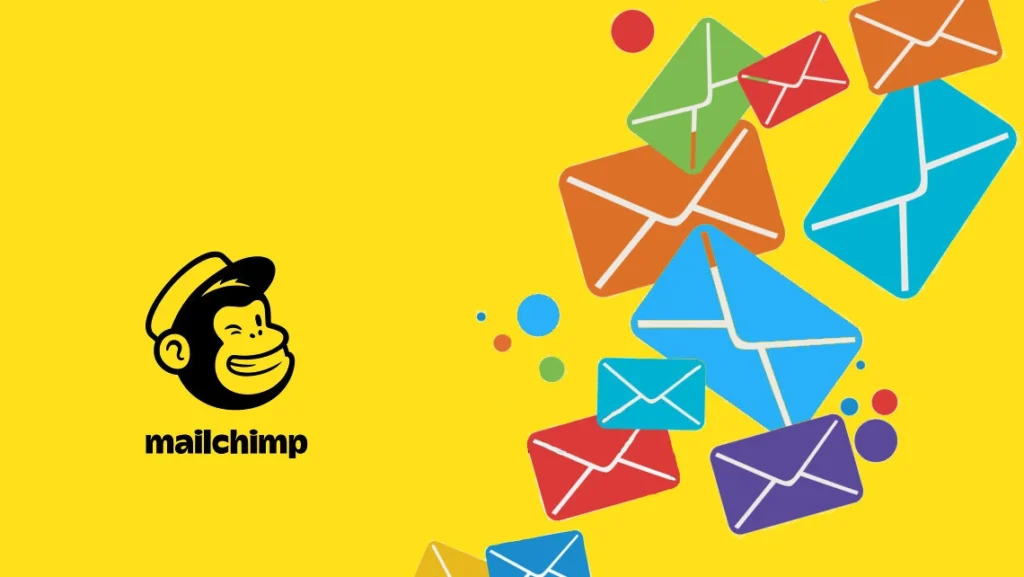 For those who are looking to send emails to their customers in a simple way, MailChimp is ideal for you. Handy for email editor, upgrading your first plan gets you accessibility to a lot of advanced tools such as A/B testing. It makes you understand easily what is working and what is not when it comes to reporting.
Let's take the key features-
To identify high converting messages- A/B testing.
Facilitates website and landing page builder.
Entrepreneurs come to know about the readers' response to the content.
Pros
Get a free plan, up to 20,000 Contacts.
Building & customizing campaigns are easy. 
Hundreds of software platforms get integrated here.                                                      
Cons
Expensive for a large contact list.
Phone support is limited.
No meant for high-level marketing teams.                                 
Its cost– Offers a free plan for up to 20,000 contacts and its paid essential plan starts from $10 to $270 per month. If you go for a standard plan it's from $15 to $550 per month.
2. Active Campaigner: Active Campaigner is good for businesses having small teams, easily afforded. It has pre-built automation where you can personalize the campaigns for the subscribers.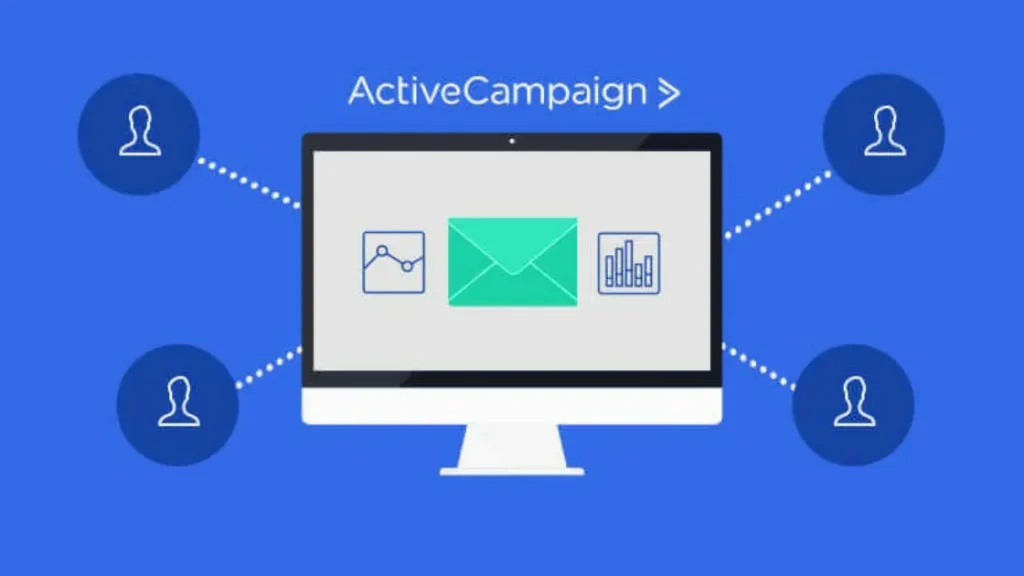 Features like segmentation, automation, email funnels, A/B testing, and scheduling work in a good way. You also have some advanced features- Geotracking(lets you know about the subscriber) and multi-user editing(provides updates in many fields in email with information of subscribers).
Key features-
Send the emails to the right contact.
Easy to customize your messages just because of strong content and segmentation.
Best converting emails- A/B testing.
Built-in landing pages.
Pros
Superb automation features are easy for customer interaction.    
Increases the CRM with sales automation.   
Integrates with much popular software.   
Customer support is fast & friendly.                   
Cons
With several contacts plans change.
Simple plan limited.
Talking about the price- Normally its price starts at $29/month.
Lite- $15+ / month
Professional- $160+ /month
Enterprise- $280+ /month
3. Email Octopus: Emailoctopus is again a popular software for marketing. It provides easy, more instinctive, and superior value than competitiveness. Hundreds of organizations are there using it to save up to 60% cost on their email marketing.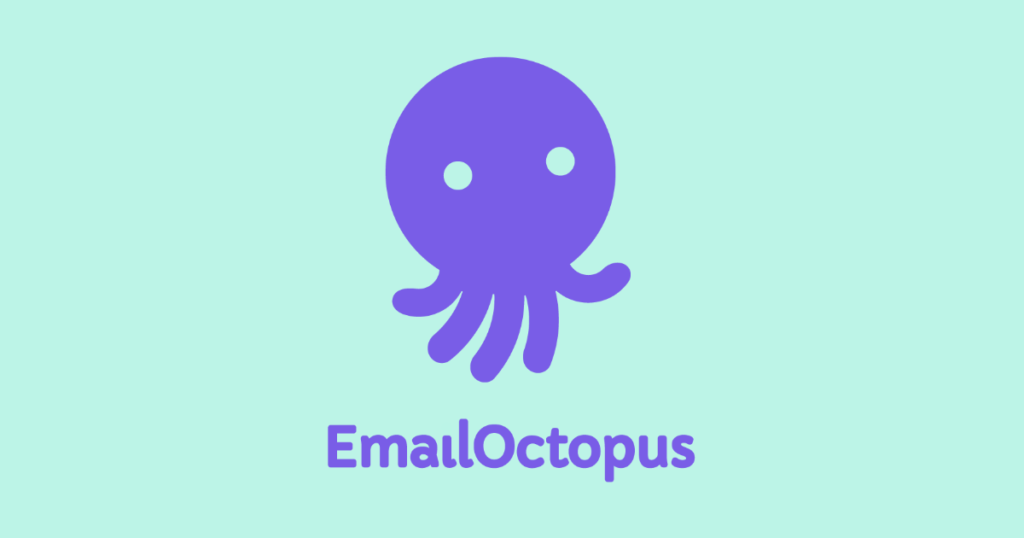 You will be offered templates to customize in a drag-and-drop editor, you can build emails right to start with. Many of the live tools, Shopify, WordPress, Gravity forms, etc get easily paired with EmailOctopus to make it interactive, especially when you are branding.
Key features-
Create email sequences to grab your subscribers.
Friendly support to help you in every step.
Create amazing landing pages to capture more subscribers.
Support email automation to deliver campaigns.
Personalize your emails. To segment your list-use data and insights.
Pros
Not expensive. Easy to use and works well.                  
Sends emails efficiently and quickly. 
Ability to choose the template and create your own. 
Customer support is great.          
Cons
The embedded form is not attractive. 
Sometimes most of the emails end up in spam.
Prices- Offers a free plan for up to 2500 subscribers and 10,000 emails per month. Its paid plan starts at $ 8 per month.
4. Sendinblue: Sendinblue is the sharpest and most intuitive platform for business growth. It's all-in-one to cover business communications such as SMS, emails, Facebook, live chat, CRM, and a lot more. It has all the required integrations for your business success. It's a professional email marketing tool.

Sendinblue helps you to automate campaigns and track conversions in real-time. Many successful entrepreneurs trust Sendinblue for transactional SMS and emails.
With the issue of a new Editor(Drag and Drop) to all users of Sendinblue, you now have a stronger and more intuitive email campaign-building tool, with the same functionality used as the Classic Editor.
Key Features-
You can integrate Sendinblue into any tool or product, nevertheless of your technical setup.
60+ answering email templates.
Launch Facebook ads for lead generation.
Build-in CRM, SMS, Chat.
Pros 
Easy to use web interface for beginners.         
Customizable email templates are provided. 
Your emails don't drive in Spam.   
Ease of creation of new emails with well-made templates.
Very responsive technical support.   .       
Cons
A free version is limited to sending 300 emails/day. 
Management support is a bit expensive
No accounting functionality.
Price- Its pricing starts just at $ 25/month for up to 10,000 emails.
5. Convert kit: Convertkit works stunningly for creators and e-commerce businesses. For creators, it provides an easy path to experiment with earning a living online with no need to invest on another platform. Creators sell- e-books, paid newsletters, music, presets, and much more. It is important to build relationships and trust with your audience.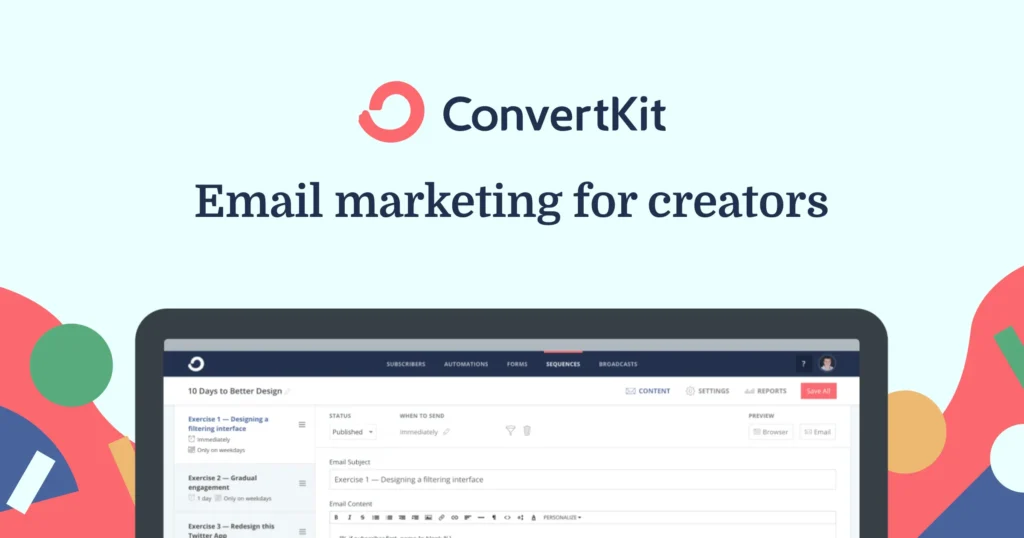 This is the platform where you can build your community with opt-in forms, be in regular touch with emails, and care about the relationship with automated sequences. With the commerce tool, it gets easy for you to recognize who's gonna more likely to purchase your next product.
Key Features-
To earn a living, start to sell your digital products in minutes on your website.
Create landing pages to promote your next project.
Create personalized email marketing campaigns.
Put your sales funnels on autopilot.
With an email designer- write simple, and beautiful emails.
Pros  
The interface is straightforward.  
 The subscriber system is tag-based not list based.  
Easily auto-resend your broadcasts. 
 Use strong merge tags to personalize your emails.   
The automation builder is very advanced.                                               
Cons
Limited A/B testing. 
Lack of test emails for autoresponders.
Template customization is not enough
Lack of cold subscriber customization.                  
Price- Provides a free plan for up to 1,000 subscribers. Its paid plan starts at $9/month.
Some people ask, how to send bulk emails for free?
You can send bulk emails by using the email software-
Activecampaign
Amazon SES
Sendinblue
Mailerlite
Mailjet
Take a close look at some of the best beginner-friendly email marketing services-
AWeber
Constant Contact
Getresponse
Mailchimp
Activecampaign
Some of you are probably a beginner getting started with email marketing, few things need to keep in mind-
Always choose the service provider of an email first.
For your email marketing list collect contacts.
Add your contacts to your account.
Set up your welcome email.
Spend time on subject lines.
Preview and test before you send.
Always send your email at the best time.
Always track your results.
Why Does email marketing matter?
Studies reveal that email marketing costs 5 times more to obtain new customers in comparison to keeping the existing customers.
It doesn't matter what your industry is, you can always let your marketing messages reach out to the right people via email marketing. You always stay connected with your target audience even when they have left your website. It has been seen the buyers even admire being up-to-date with the products and campaigns.
Experts recommend some features before you are going to choose the email marketing platform-
Segmentation
Interface
Automation
Testing
Personalization
These features will help you to automate the emails and marketing campaigns and make email marketing easy to create wonderfully and keep your emails engaged to send to your subscribers and customers.