Do you want to learn how to hide chats on Instagram?
Instagram, a hugely popular social platform, lets you explore, connect with friends, and share your interests creatively. With cool filters and easy editing tools, it's not just about sharing pics but also about having private conversations.
Privacy matters here. Instagram's where many folks chat, sharing not just words but moments. And with all that sharing, you'd want your chats tucked away sometimes. Well, you can – by hiding them. It's like tucking them into a hidden folder. Curious how? We're here to guide you through it.
Hello, all! Today, we're talking about hiding Instagram chats. If you want to keep your conversations private, this is for you! Stay tuned.
Table of Contents
How To Hide Chats on Instagram (Personal Account)?
For those looking to hide chats on their personal Instagram accounts, there are two options.
Method 1- Vanish Mode
Ever heard of vanish mode on Instagram? It's not the usual way, but it's a clever trick to hide messages without waving goodbye to them forever. While not an official method, it's a nifty workaround that gets the job done. Let's walk through how to use vanish mode:
Open up your Instagram app on your mobile device.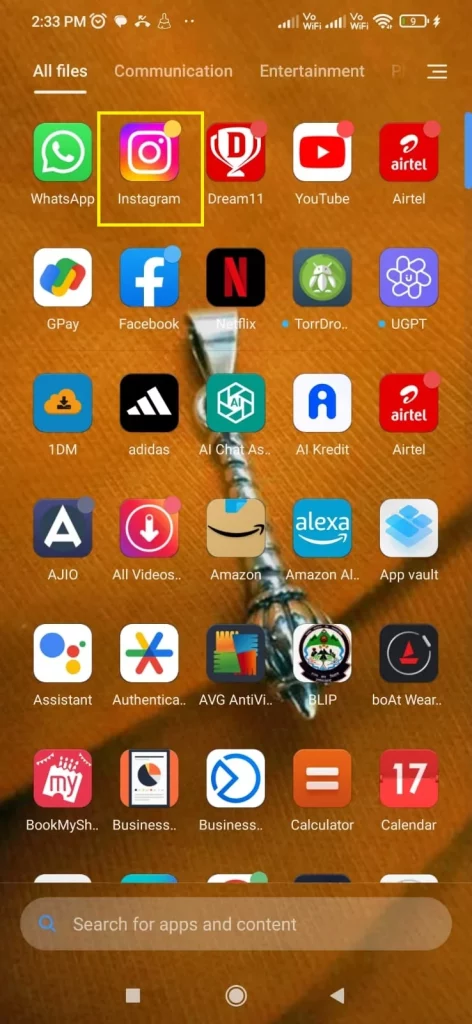 Navigate to your Inbox where all your Instagram messages reside.
Once you're in the Inbox, locate the chat you're looking to hide and tap to open it.
Swipe your screen upwards – this activates the "Vanish" mode.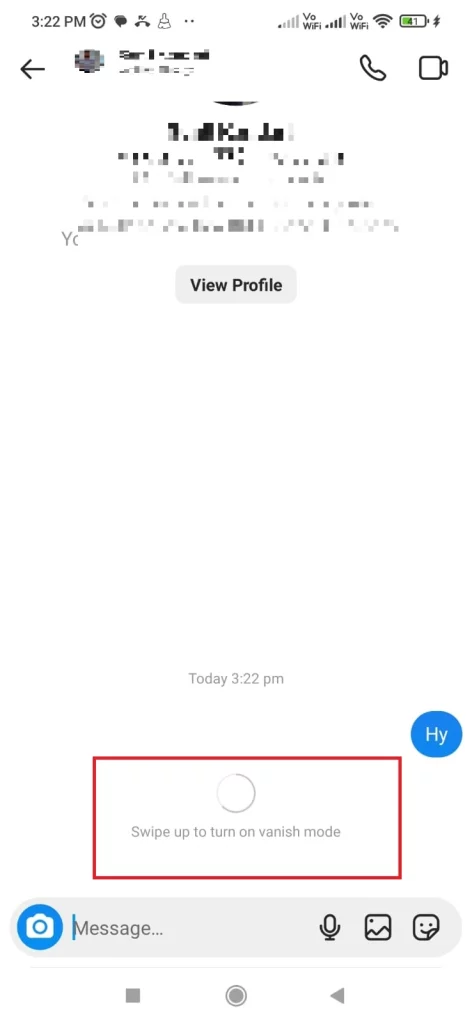 Though the vanish mode hides your conversation, the chatbox with the person is still visible,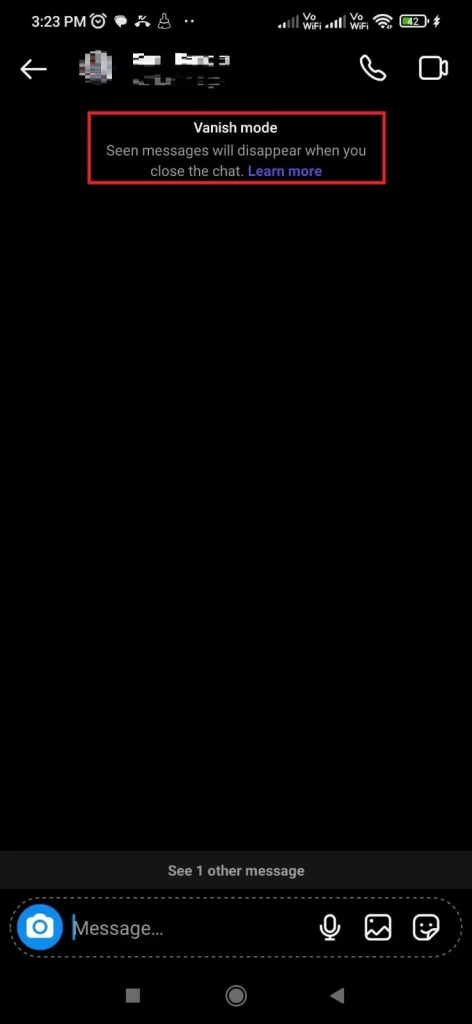 In a snap, all the chat within that thread disappears, leaving you with a blank White screen.
Keep in mind: In vanish mode, messages vanish once they're seen and you exit the chat. It's like a secret exchange that leaves no trace behind.
Method 2- Muting the chat
Muting Chats on Instagram
Open up Instagram on your smart device.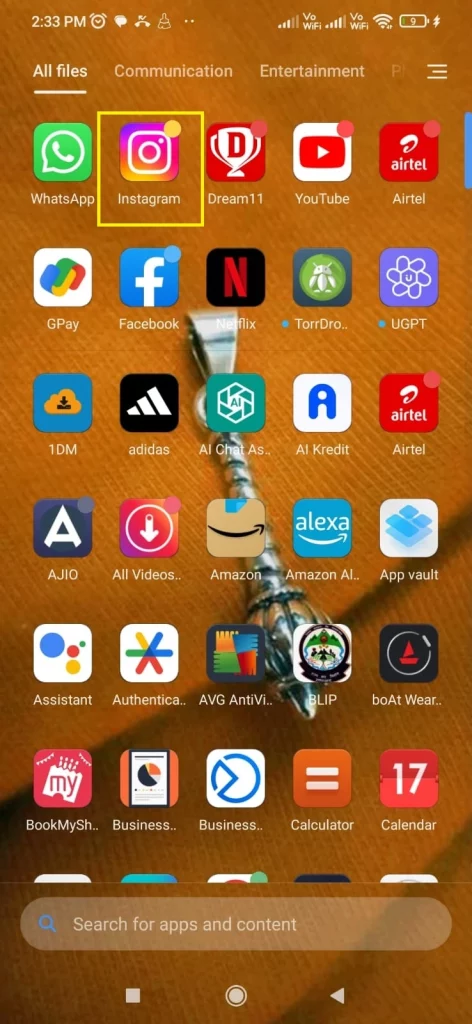 Either tap the top-right direct messages icon or give your screen a left swipe.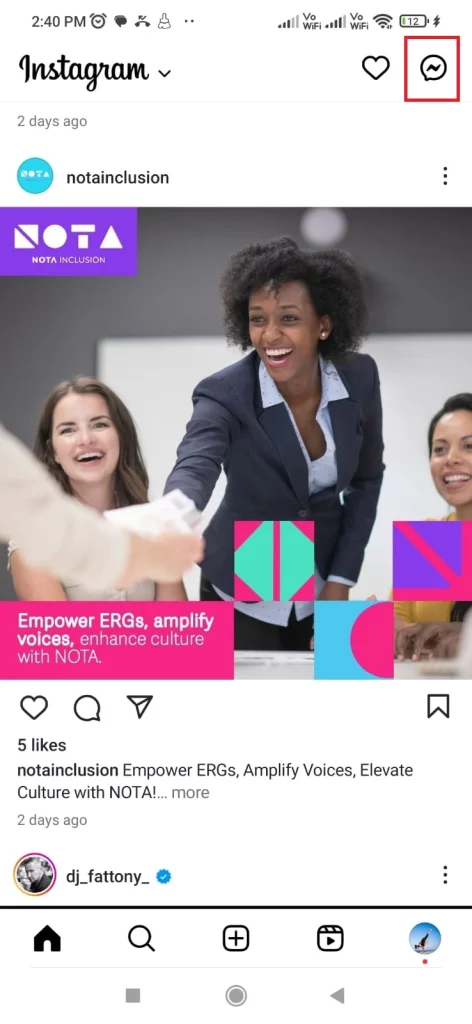 Slide left on the chat you're targeting for silence (or give it a solid press on Android gadgets).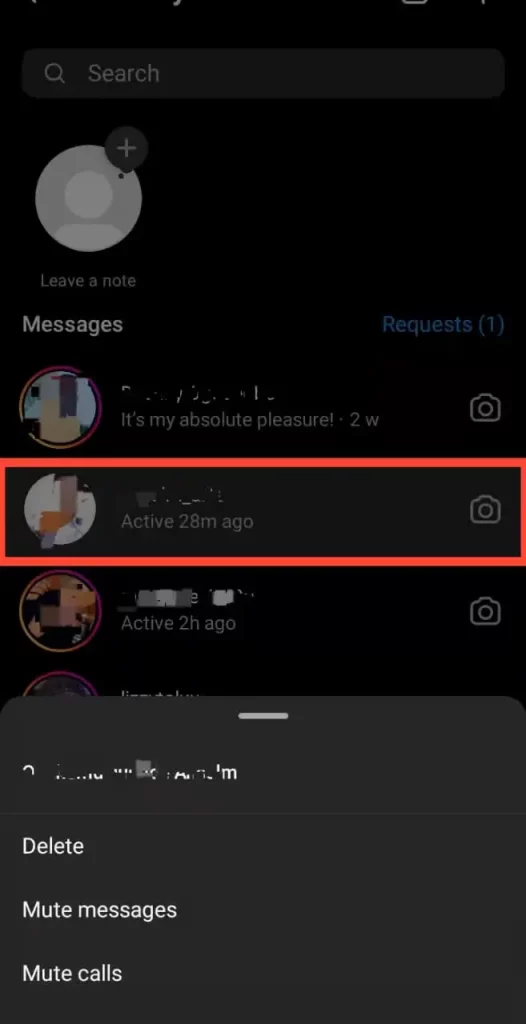 From the options that pop up, hit "Mute messages."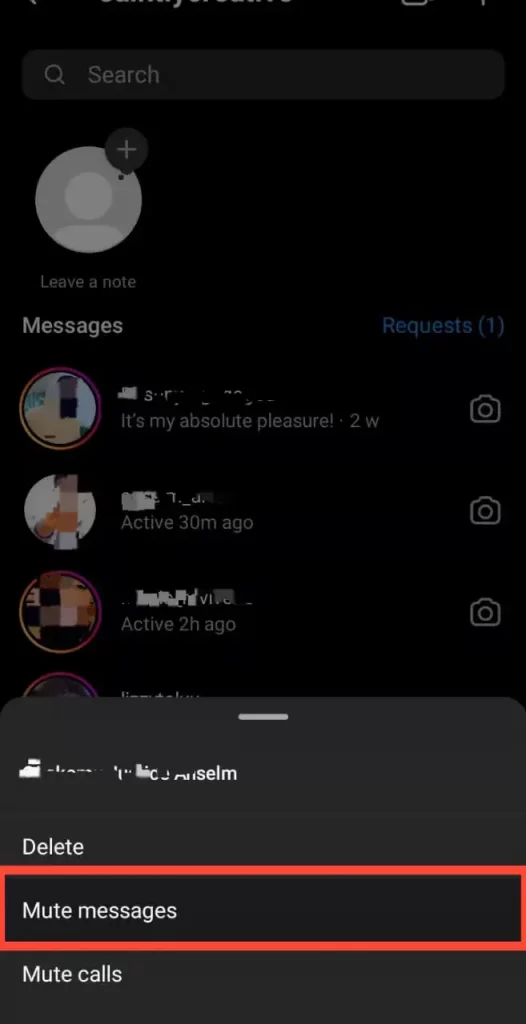 Nail down your choice by selecting the duration for which you'd like to shush the chat.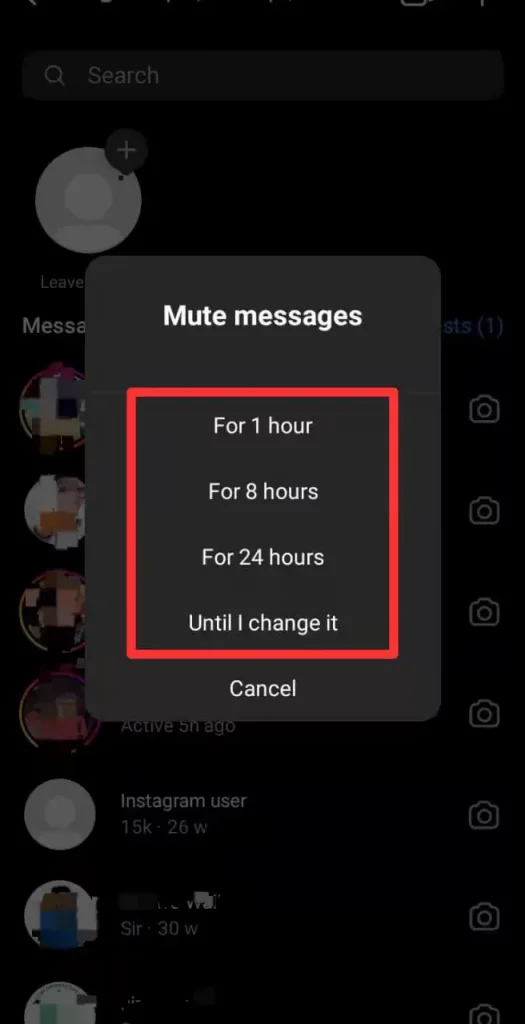 Keep in mind:  muting chats don't banish them from your direct messages. It's all about silencing the notifications for those conversations, leaving them peacefully in place.
How to Hide Chats on Instagram (Professional Account)?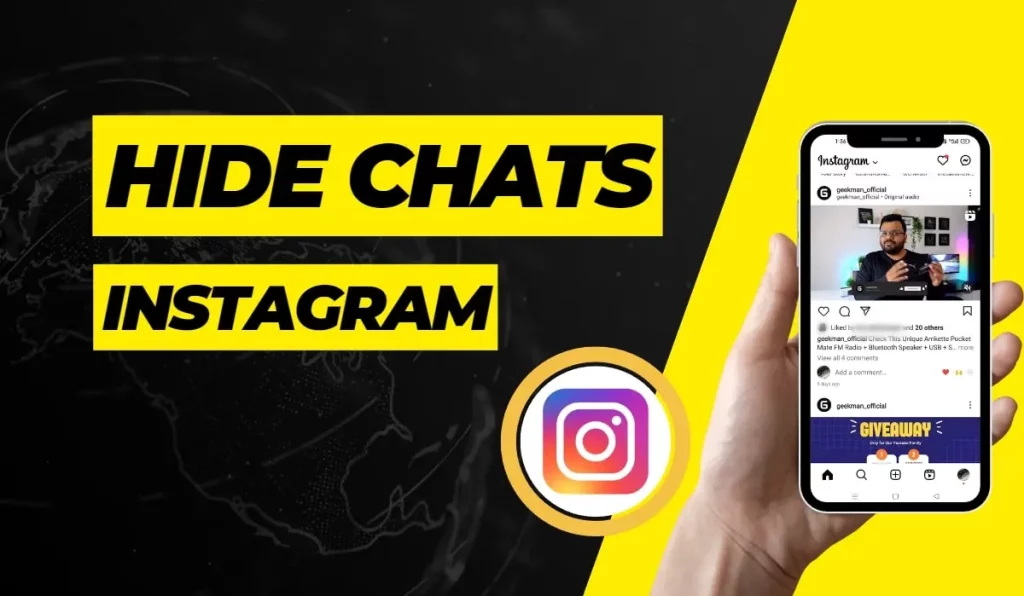 Ready to level up? Let's turn your personal Instagram into a pro account. Here's how:
Step 1: Open Instagram and tap your profile icon.
Step 2: Hit the menu (those three lines) in the corner.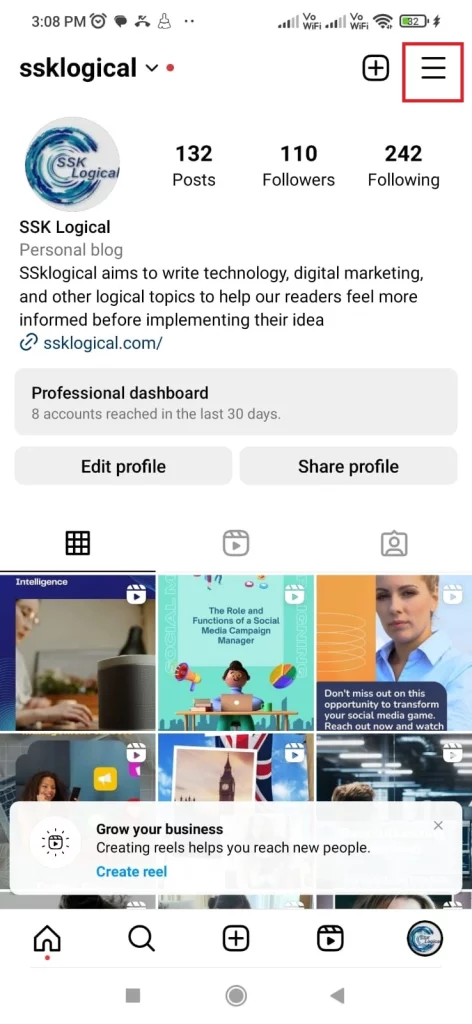 Step 3: Find "Settings," then go into "Account."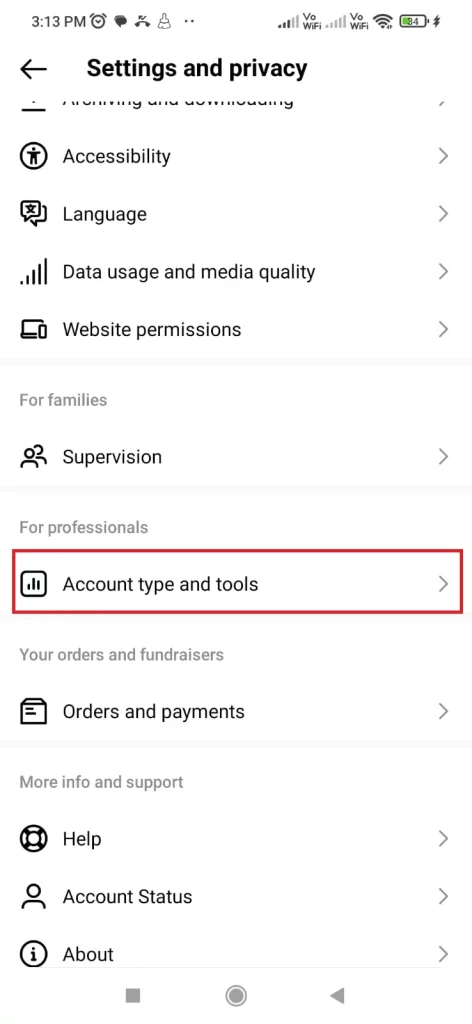 Step 4: Scroll to the bottom and tap "Switch to Professional Account."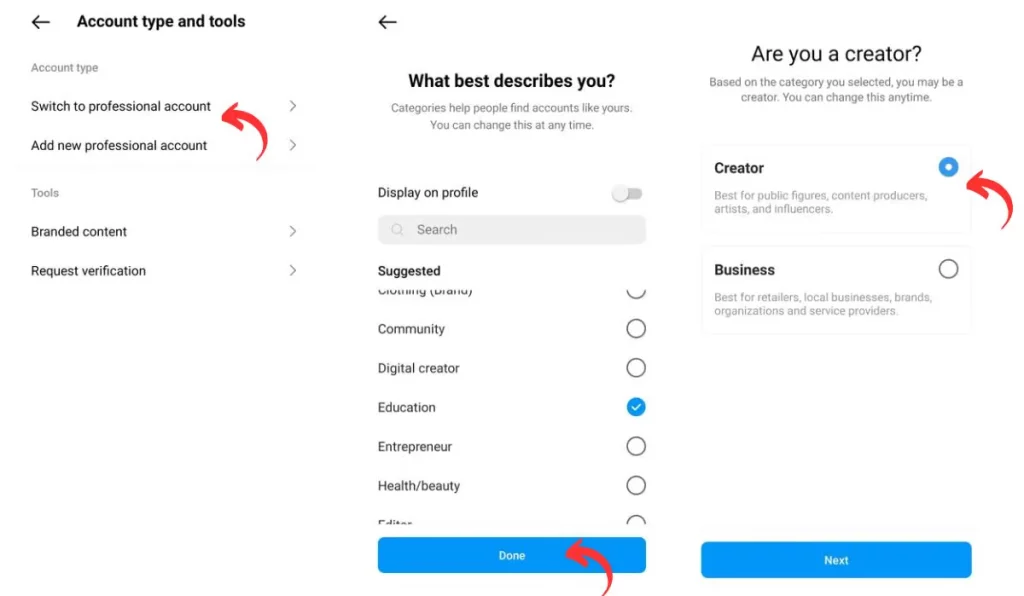 Step 5: Keep tapping "Continue" (4 times) until you see pro categories.
Step 6: Pick a fitting category, and tap "Done."
Step 7: Choose "Creator," then hit "Next."
Step 8: "Changes to your safety settings" pop-up. Just say "OK" for now.
Boom, you're a pro now. Add the finishing touches to your profile when you're ready.
How To Hide Chats on Creator Account on Instagram?
Open Instagram on your device.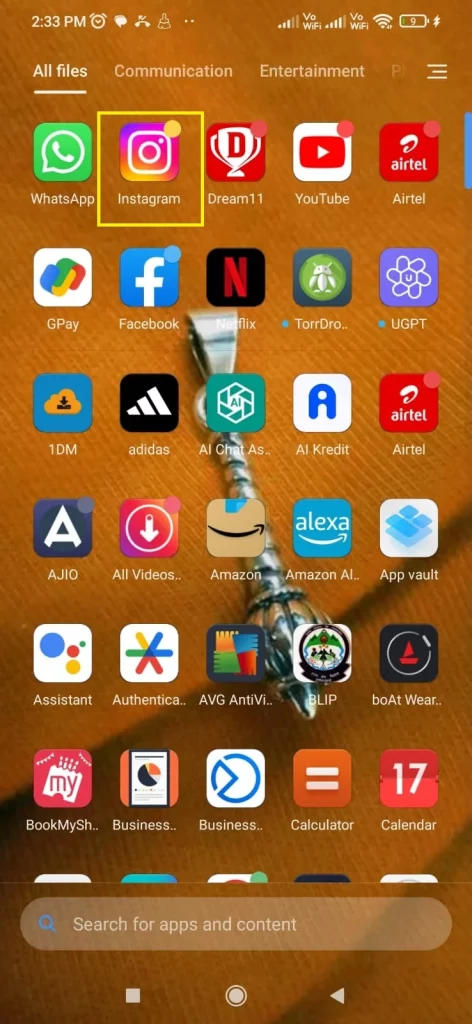 Tap the direct messages icon in the top-right corner.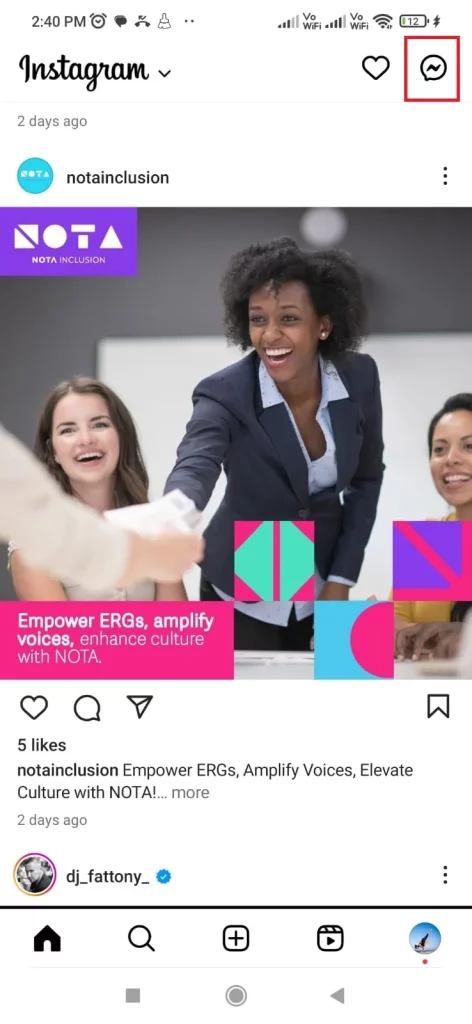 Find the chat you want to hide, then swipe left on it (or long-press on Android).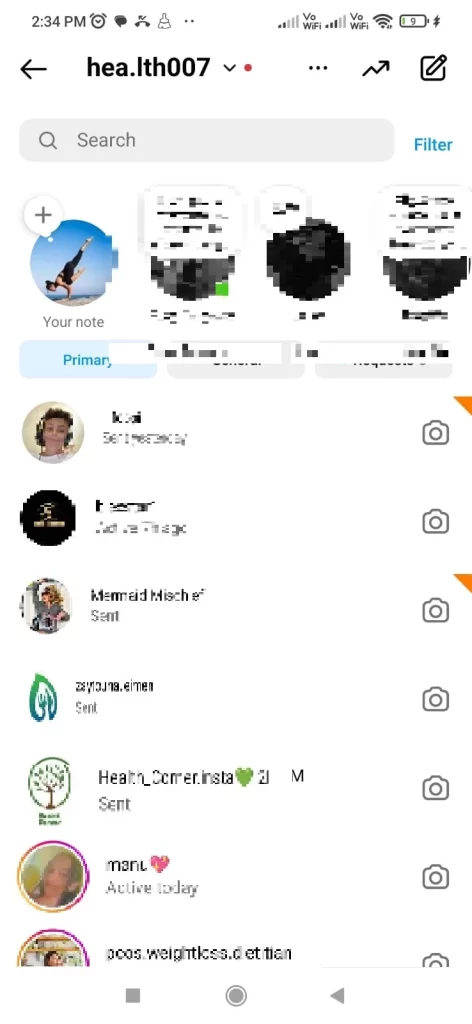 Choose "Move to General."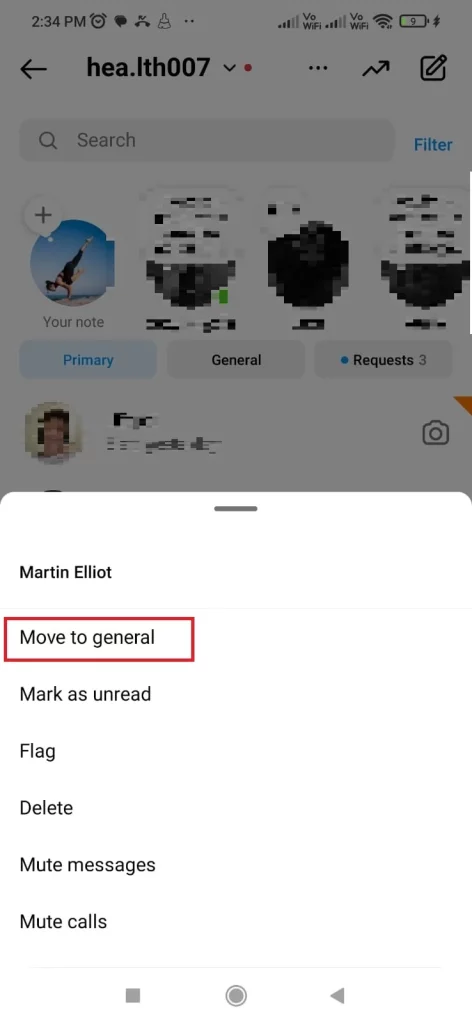 Once it's in the general tab, know that you'll see only primary chats at first. To spot the hidden chat, tap "General."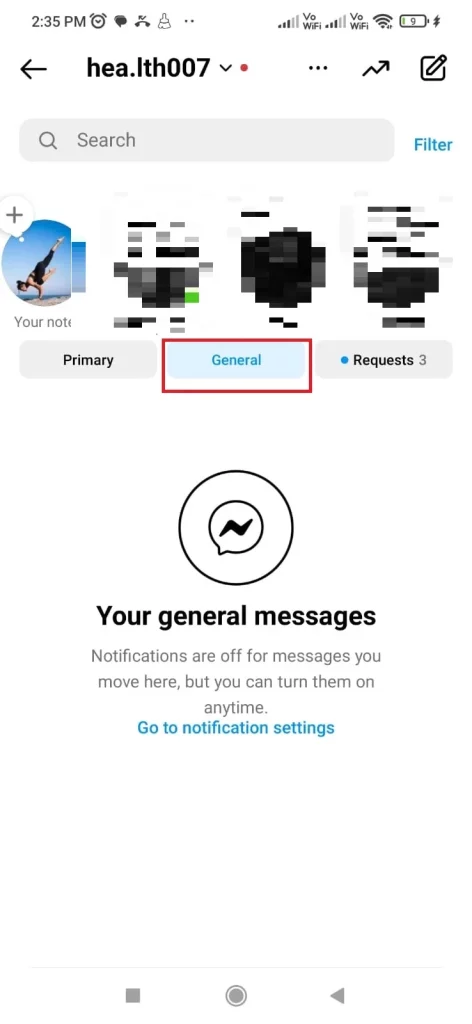 To bring a chat back to the primary tab, go to direct messages, tap "General," then swipe left (or long-press on Android) to reveal options, and click "Move to Primary."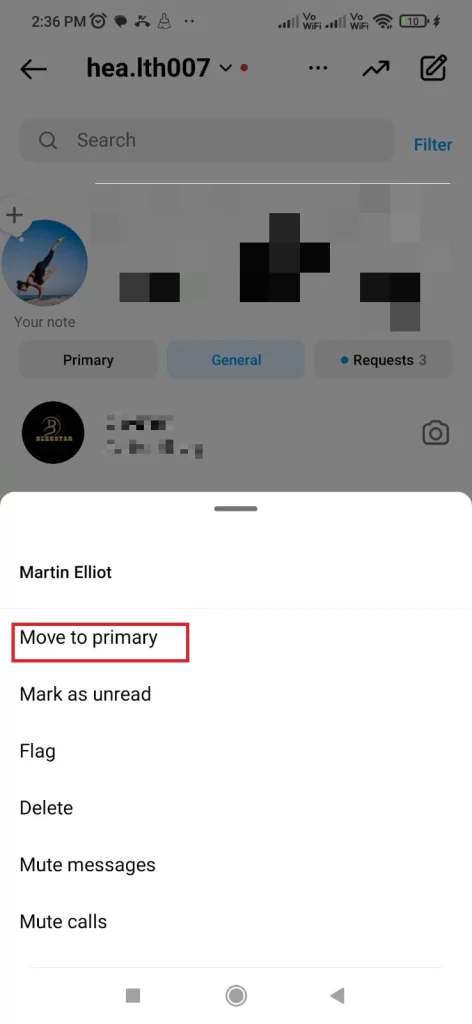 Key Points: Instagram doesn't offer a straightforward chat hiding feature. On personal accounts, you can mute or use Vanish Mode. For professional creator accounts, move chats to the general tab. This shields your chats from a quick glance, but remember, they can still be found in the general tab if someone digs deeper.
Read More– How to download Instagram Stories with Music in minutes