Table of contents
YouTube video editing tools
YouTube is one of the best social media platforms to share videos from anywhere anytime. Tons of people think to publish video content on YouTube.
Have you ever realized the things to know to be a successful Youtuber?
From the complexity of the YouTube algorithm to the impressive thumbnails, audio, and visuals everything needs a better understanding.
Choosing the best YouTube video editor is always an important aspect of a YouTuber. Post-production editing plays a crucial role because you are going to share it with YouTube visitors.
Are you a beginner?
Research to find out the best friendly and free YouTube video editors instead of going to pay costly overly complicated programs adding hours to the editing time.
Screencast-O-Matic is easy to use video editing app for iPhones, androids, macOS computers, and windows.
Are you concerned about editing a video for YouTube?
Let's say you have a video clip from a smartphone or camera and all you want is to edit it for YouTube- use Screencast-O-Matic, iOS, androids, and YouTube studio for editing the video clip.
Let's get started sharing some YouTube video editing tools–
YouTube video editing with Screencast-O-Matic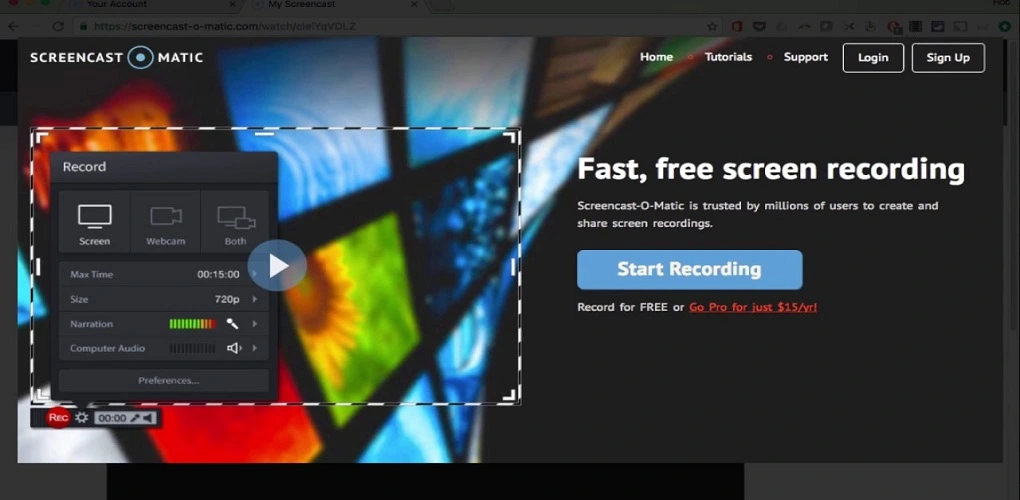 Screencast-O-Matic is unlike other YouTube video editing tool which doesn't require an account for editing and a watermark for a video. It is ideal for videos and easy to use to fulfill your needs.
Being beginner-friendly and it is free for editing videos. Just follow the steps to edit-
Have accessibility from the website of Screencast-O-Matic.
Next, choose the video by clicking on "Choose a video to edit". You can edit MOV, MP4, or WEB M video files.
Set the size of your video from the options which you can see on the right side of the editor. Click "resize" to select the preset size or if you want to customize it.
The next step includes- trimming and cutting for trimming your videos and cutting unwanted parts. Click on "tools" to select "cut". Drag the red bar to select the cut along the video timeline. You can preview the video to check how it looks with the selected area of cut-click ok to cut the unwanted video. Have a quick look at this to understand the above lines- one-minute video tutorial
Do you want to crop a video by adding a style and zooming in and out to your video? Click the "Main Video" under it you will see "Crop & Resize" options so to crop and resize a video you can click on these. It's not difficult at all.
You can adjust the audio and add additional music to your videos. Want to import your music file, click "Music".
Finally, when you are done with the above, upload your video to YouTube straight away from Screencast-O-Matic.
Click "Done" to finish the editing part followed by clicking the menu icon.
YouTube video editing with canva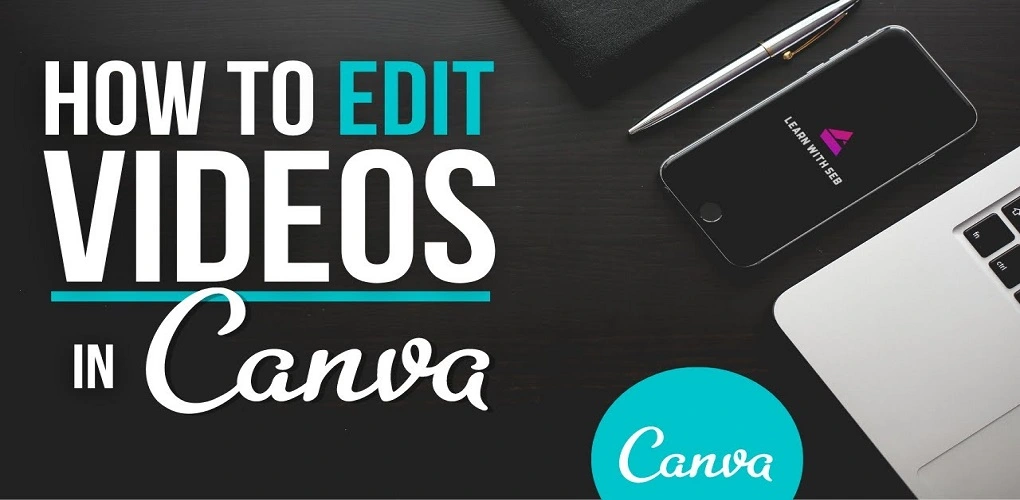 Again a great tool to edit videos on YouTube, but how? You can follow some easy steps for this-
Go to the website of canva www.canva.com
You can click to open canva YouTube, video editor. Select the YouTube video template.
You can upload your videotape, audio, music, or other video content into the editing timeline.
You can use tools such as trimming and cutting to edit your videos making them eye-catching.
You can add texts and photos and finally download a watermark-free MP3 file to publish a video clip on YouTube.
YouTube video editing with YouTube studio video editor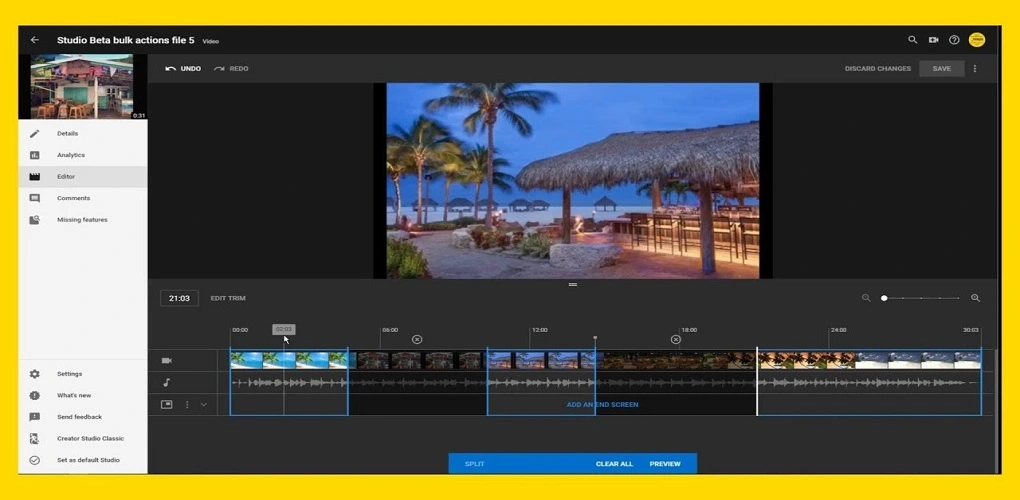 YouTube studio video editor is again a very helpful tool for video editing.
How? Let's check out.
You need to sign in YouTube Studio with your Google account.
Click "create" on top of the page to upload a video.
Open the left sidebar and press "content".
For the video, you want to edit, click its thumbnail to see video details and then on the left sidebar just click "Editor".
Just by dragging the blue line over the timeline of your video, you can trim your YouTube video.
Click "End screen" to keep your viewers engaged with your content. From this point, you can add, a playlist, template, subscription, and video option to the end of a YouTube video.
You can give a final touch to your video for the changes and save it by clicking "Save" to upload your video finally.
AI Video Generators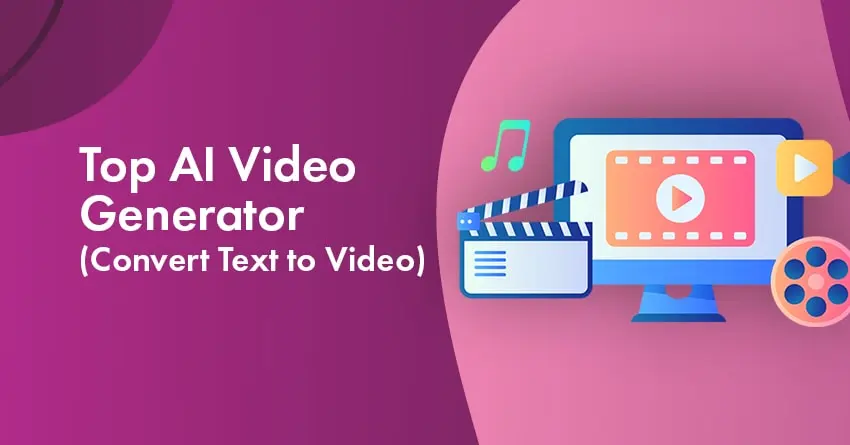 Thinking of converting a text into an eye-catching video? Well, this is a favorable time to have AI video generator tools.
Do you know AI generators help you to create a video based on any text? It is a reality, an AI video maker is no longer an imagination.
You can create engaging and high-quality videos using human-like avatars in a couple of minutes.
"An AI video maker uses a machine learning model to identify the objects and patterns to ensure itself to solve difficult tasks such as the creation of a video."
Listing out the best and most powerful AI videos generators-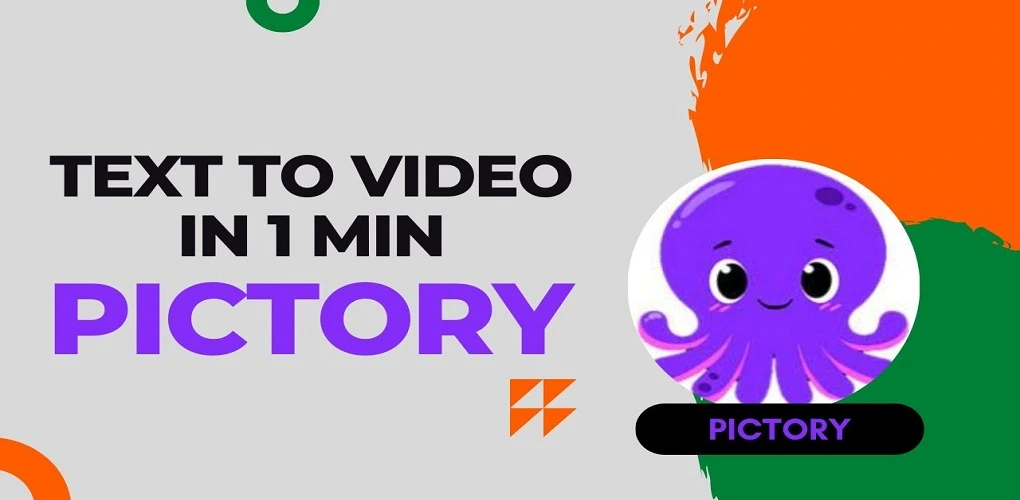 Pictory is an easy AI video maker and the best thing about it is even a starter can use it for video editing and design.
It is ideal for editing webinars, recordings on Zoom, podcasts, etc. you can expect professional results with it to build your brand and grow a business.
Key Features-
Use text for editing the video.
Video-based on scripts.
Automatically summarize the videos.
A powerful video editing tool to turn your texts into videos. It lets you make all types of videos such as promos, video ads, YouTube videos, etc.
It is admired for not needing any background in video making or editing, so anyone can start with it. The video content is shareable on the platforms like Facebook, YouTube, and Insta.
Key Features-
Automatically turns text to speech.
Designed templates available.
Over 50 AI-powered themes to select from.
Gives a music library and iStock media.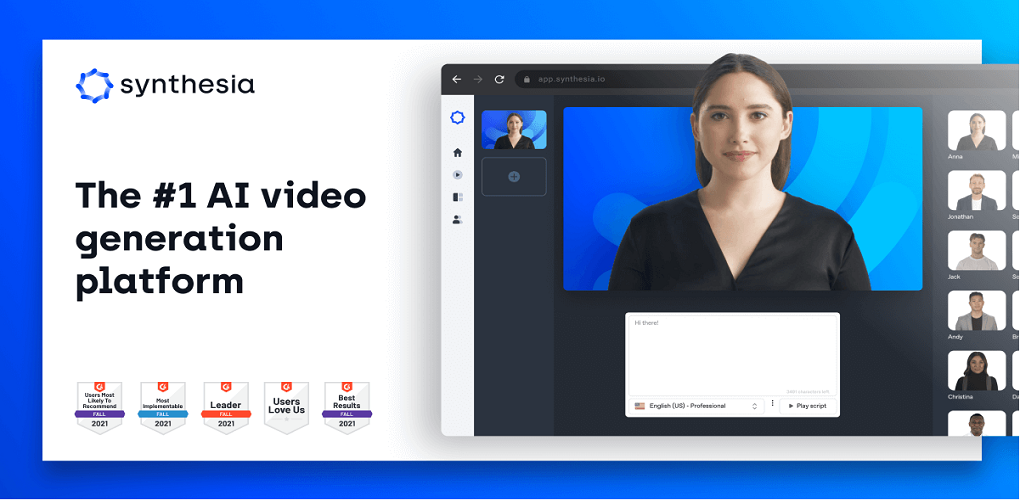 It's certainly another great AI video generator. It enables you to instantly transform any blog post, article, PDF, and email into high-quality videos.
You can easily create and edit videos in your browser by using only one easy-to-use software.
It is a platform that offers more than 60 languages, a screen recorder, a media library, and different templates. Apart from this, you can either go for your own Avatar or get 40+ Avatars for your AI videos from Synthesia.
Don't be doubtful about it- BBC, Nike, Google, and much more use Synthesia.
Find out more information at- https://www.synthesia.io/features/ai-video-generator
Key Features-
Access to more than 30 templates.
Access to the free media library.
Custom background and Avatars.
Free videos and images.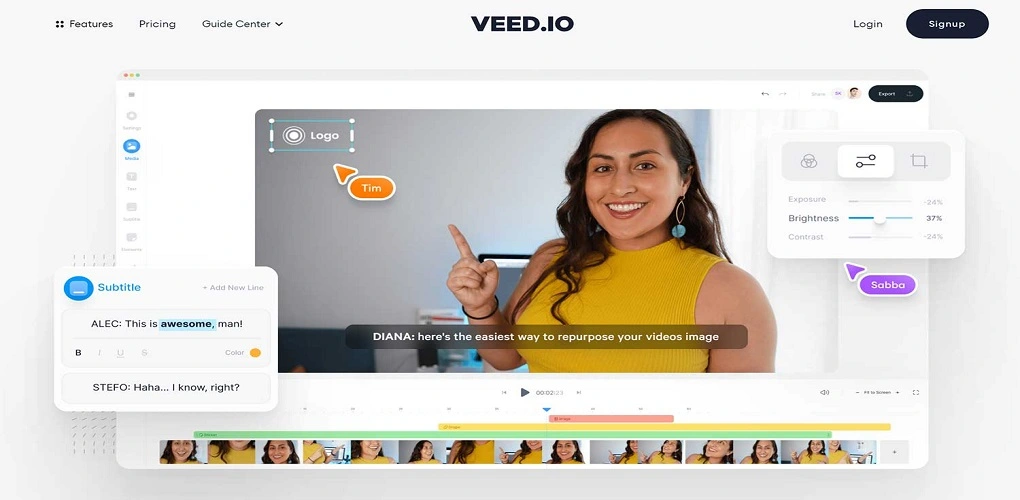 Do you want a simple interface to create pro videos? Try VEED.io- a compelling AI online video creator.
Convert your text into videos or can use it to edit a video to subtitles, crop, cut, and a lot more. You can enjoy it by creating unlimited projects.
In just a click you can transcribe your video files-what you have to do is upload your video and download the transcript just by clicking "Auto Transcribe". VEED.io is reliable for many content writers to create videos on social media platforms.
Key Features-
Various themes.
Customize fonts, texts, music, colors, etc.
Upload unlimited files.
A common thing about these AI video generators is- ' No video editing experience is needed". Great!!
Want to go in-depth? read out- Top 5 AI Video Generators (Text-to-Video) that Are AMAZING! (bloggerspassion.com)
You can try starting with free YouTube video editors which are readily available to you even if you are a beginner.
If you are an experienced user, have a premium account for remarkable features and tools.
Even AI video generators work professionally to create videos.
·  Is the YouTube video editor free?
It is free with a YouTube account.
·   What is the best video editing software for 2023?
Listing out some-
1.      Clipchamp
2.      OpenShot
3.      Kdenlive
4.      Hitfilm
5.      DaVinci Resolve
·  Does AI video generator software create original videos?
If you are putting original text or script, an AI video generator will create 100% original videos.