Is AI going to take away jobs, and peace of mind at the cost of technological advancement? There are many discussions and debates happening around Artificial Intelligence & AI Generated content for SEO.
Certainly, SEO gives importance to Artificial intelligence-generated content so whether it's beneficial or spam depends on where, how, and why one is using AI.
AI-generated content brings the thrill to content writers, SEOs, and of course marketers as well. Many people think about the usage and how the future of AI tools will have.
The previous version of AI writing tools was unable to satisfy many writers but ever since the launch of ChatGPT, many marketers' and non-marketers heads are spinning. Many marketers have questions in their minds to understand the effect of AI-generated content on SEO.
Some common questions revolve around them-
Do we need to use AI writing tools for content creation?
Will AI-generated content be ranked on Google?
How should AI writing tools be used in content creation to rank in search engines?
Well. We expect
There is an update that Google likes AI-generated content as far as it is helpful for the users and provides quality-this topics is all about AI-generated content for SEO. This blog will be going to be interesting, keep yourself flowing with it till the end.
Table of Contents
1. What is AI-written Content or AI-generated content
2. What do you think about the impact of AI on SEO
3. How AI can be used in SEO Process
Let's get started.
So, What is AI-written Content or AI-generated content?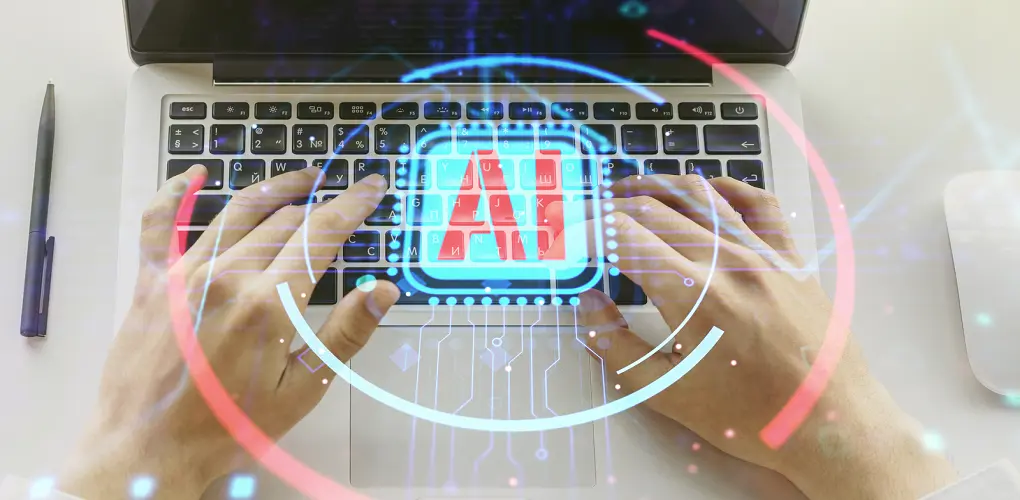 When the tools of content creation are utilized in the computer software to create the written or spoken text rather than utilizing the human brain- that makes the sense of AI-written content or AI-generated content.
AI-generated content is made by using the techniques of machine learning and 'Natural Language Processing' which lets computers understand the language of humans. AI tools get the data from humans only so the received output is merely human-like.
According to the marketing study done by 'Salesforce Research'- gone years, especially between 2018-2020, there was a surge in marketers' AI use, hiking from 29% in 2018 to 85% in 2020. Have you ever wondered about such a surge?
One can increase content writing and marketing campaigns with AI. AI-generated content offers a wide range of key benefits which are-
Automating and expediting content creation
Letting you search engine optimization content
Gather content user-generated based
Helps to control the writer's issue.
It enhances productivity by saving the valuable time
Let's list some examples of AI-generated content
Title of a writing post
Creating a blog post
Landing pages
Creating ads and social media posts
Provides tips to optimize the content for higher ranking
At least for now, AI writing has not the potential to replace human-writers-consider it as a productivity tool to optimize your tasks.
AI-generated content has limitations so tech experts believe that only time will answer how precisely AI technology of content creation will work.
Let's jump to another hot discussion topic.
So, what do you think about the impact of AI on SEO?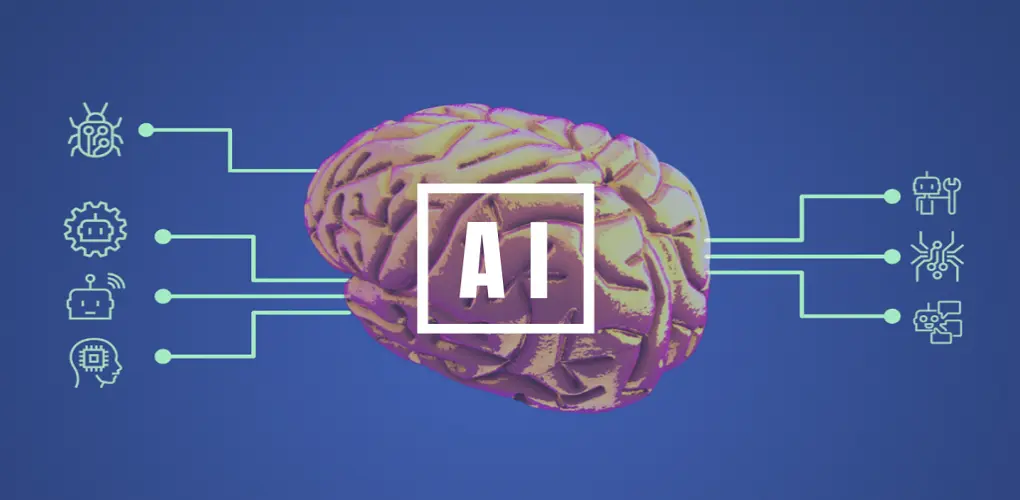 Do you think Digital marketing is getting dominated by AI? But how, let's quickly investigate-
A huge amount of SEO traffic is influenced by involving AI.
The topics get viral through AI content marketing- to attract traffic.
AI is efficiently used in paid media by paid and automated strategies with ROI.
Social media strategy gets affected positively by AI-attract the right audience.
Indeed, SEO gets impacted by AI!
Major Search Engine Algorithms accept AI as an important component of it, if you understand this factor, you can improve your SEO using AI.
Data analysis is one of the crucial parts of building a successful SEO strategy- AI is a remarkable tool for data analysis.
To notice the trending topics and discover content gaps, AI-powered software for SEO works amazingly.
Let's investigate a few ways that AI can keep you up with the latest SEO tactics-
● Keywords Management
The important aspect of SEO is SEO keyword research-SEO always finds opportunities to discover hidden rankings. It's been a monotonous and time-taking task, AI-powered SEO tools have made the task easier and give more insights into-
Link building chance
Keywords to be targeted. AI-powered SEO software potentially shapes the content strategy to aggressively boost the SEO of your website.
When SEO comes, content is still dominating. Creating hitting content is again very important and thus, AI surely improves the SEO.
How?
Use the tool BrightEdge for finding keywords followed by using AI to let you find the type of content you are interested in its creation.
Once your targeted keyword is fed, AI-powered tools will make the web shine for content created around that keyword.
In just some seconds, you will notice-
Viral topics.
Content gaps to utilize.
The average number of sections to be included.
With these, it is very easy to create customized content to solve the setbacks for the audience. In brief, personalized content makes user intent satisfied.
Rankings and traffic growth analysis
Knowing a website's traffic and rankings growth is an important aspect of SEO. Google Analytics is the right tool but often takes a long time for data interpretation.
AI-based developments like SEO vendors- "Rankings Analyzer and Eye in the Sky" can predict and make you alert about the growth of ranking so that it can automatically identify the issues and give the measures to correct them.
AI has changed the tedious manual work of SEO to get quick results. AI-powered tools gather data, analyze it, and translate it into practicality, which has taken a lot of difficult work from SEO.
Moreover, you will come to know about AI SEO software, such as Alli AI, which helps the technical SEO also.
For instance, it helps you-
Conducting the website audits.
Optimization of content automatically.
Fix the issues of duplicate content.
Just by analyzing high-performance content, AI SEO software could improve your content creation in the front end of the On-page SEO.
Resulting in you having an instant sale of the SEO efforts.
How AI can be used in SEO Process?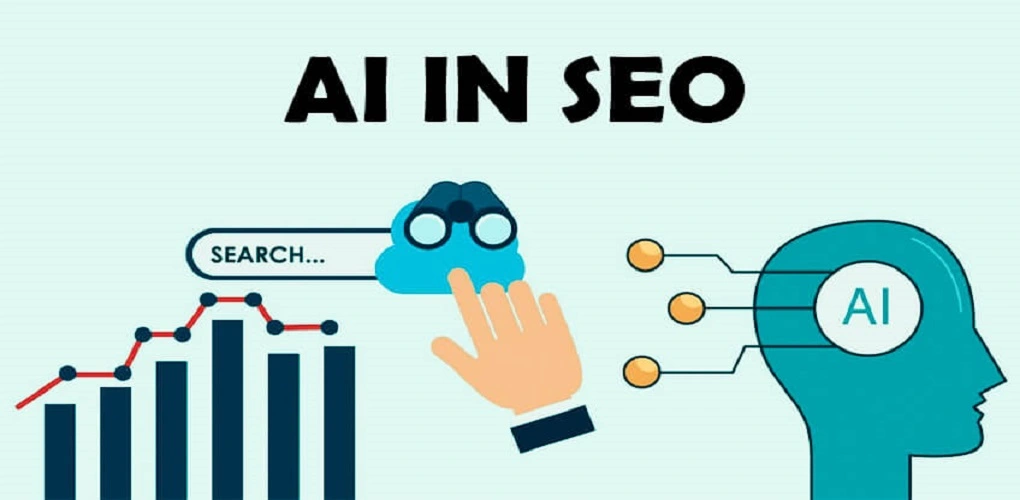 As we have discussed above, we can't neglect how smarter AI facilitates the processing of wide amounts of data.
Many SEO professionals have the challenge to fight to improve their websites' ranking so plenty of applications are involved in this because analyzing data is a very important factor for an efficient SEO strategy.
For instance, it happens in keyword research in thematic cluster improvement and in the exploration of a link profile to find improvements as well.
AI SEO software brings a fast and efficient way to analyze a large amount of data on a huge scale. Moreover, it is set up to find trending topics and finds content-creation opportunities based on this analysis.
Just an overview of some top AI SEO tools-
SurferSEO
Jasper
INK
Outranking
CanIRank
Rytr
These tools can speed up important tasks such as-
Suggest keywords and topics included while writing.
Find the right chance to improve present rankings for keywords and topics.
SEO content creation.
Give suggestions on internal linkings.
Try these AI SEO tools and see the results!
Will AI replace SEO?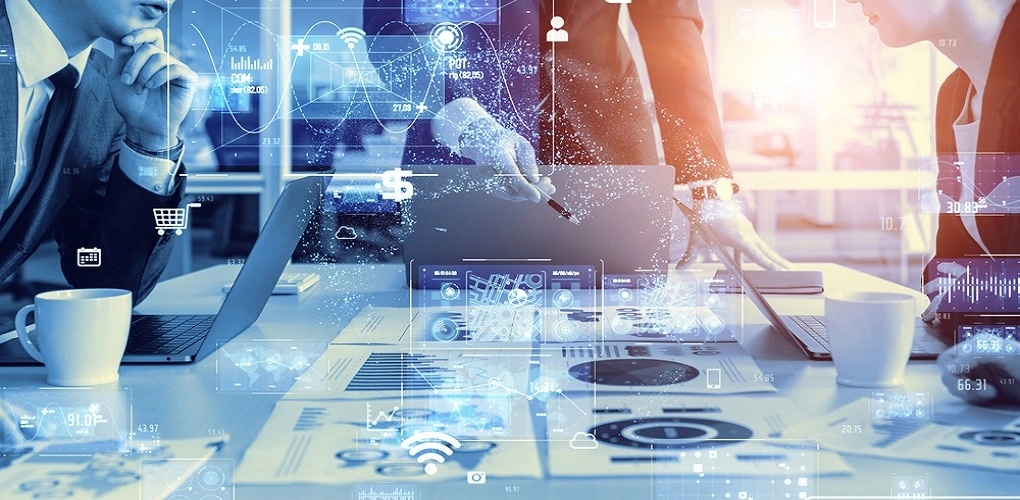 Many professionals believe that AI will change the future of SEO, it will significantly influence SEO from optimization to link building. We all know, AI can analyze data faster than humans.
Google changes its algorithms constantly and every time new technology is emerging. Google introduced an AI system, RankBrain to help the process of search results.
It was confirmed in 2019 by Danny Sullivan, Google's Search Liaison that RankBrain was being used for search-related queries. Many companies have just begun to experiment with AI and machine learning to stay ahead. This has arisen a huge need for AI-based SEO tools. Some famous ways have proved to be a benefit in using AI tools-
SEO keyword research.
Content generation.
SEO workflows.
Voice search
Traffic growth analysis.
One of the noticeable things is in the past year plenty of companies considerably adopting AI-based SEO and is going to grow in the coming years.
AI-powered tools help SEO to collect information instantly and make the right decisions targeting the right keywords. From just one input, SEO professionals can create thousands of keywords to optimize their content suitably.
Some common features of AI-powered keyword tools one must look at-
Related keywords.
Real-time keyword metrics.
Autocompletes.
Some common questions.
These are some facts that give intuition about the AI taking over SEO in the future.
You can have AI music generation techniques to compose distinctive mood-based music to suit every part of your video or podcast- what a great use of AI music!!
Visit once at Royalty Free Music by Beatoven | Beatoven.ai
Read more about https://searchengineland.com/how-ai-will-change-the-future-of-search-engine-optimization-385543
ChatGPT for SEO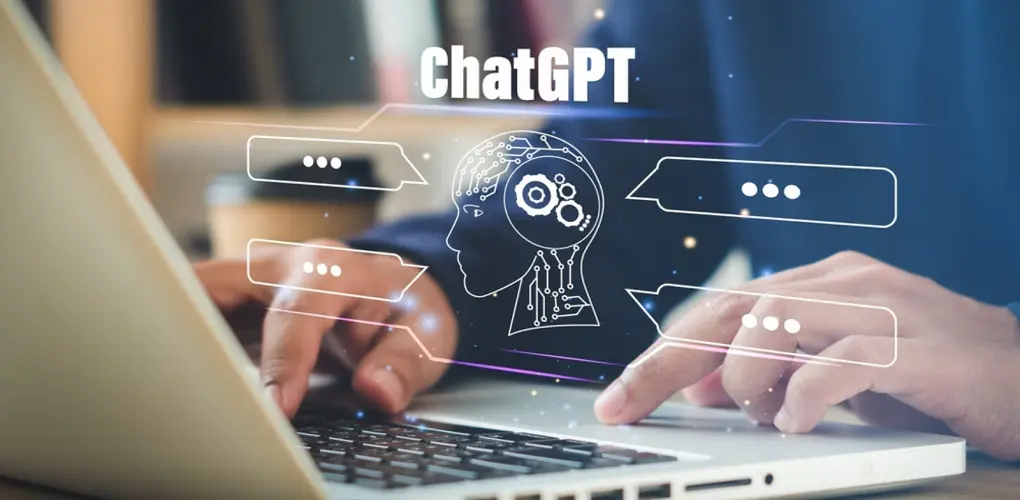 What is ChatGPT?
Is an AI chatbot that can take directions and fulfill the tasks like essay writing.
In short, it is a model of generative language optimized for conversational chat. ChatGPT is based on the architectural model of GPT-3, introduced in 2020 as the 3rd language prediction model in the series of GPT-n.
ChatGPT generates the answers to inquiries just in a human way. It can write poems and stories, can do research and analysis, and share tips to drive traffic. The quality of ChatGPT content is amazing, so its use for SEO should be considered.
How ChatGPT is used for SEO and content writing?
Check and offer relevant keywords
By using ChatGPT, one can conduct keyword research instantly and effortlessly. All you have to do is just open ChatGPT and write the target keywords you want to rank and wait until it gets loaded with a list of related keywords.
The main benefit is that it suggests keywords based on the latest search engine results.
Check spelling and grammar
It's all thanks to GPT-3 computer program. ChatGPT assists you in writing skills, you can improvise the quality of your writing. Additionally, the chat rectifies your grammar and spelling mistakes automatically.
Don't get surprised about ChatGPT's ability to change SEO and marketing and brings new opportunities. Its GPT-3 autoregressive language model that a chatbot can make text that is differentiable from the materials written by a human.
The introduction of the chatbox offers content creation including the most used keywords and phrases. The professional and high-quality implementation of the chatbox saves time in creating customized content and optimizing websites for search engines.
Finally, ChatGPT is a powerful language model by open AI to create human-like language. Based on the trained data it answers the questions and provides relevant information speedily. It can create SEO content in various styles and creates metadata.
Q. Is AI-generated content good for SEO?
A. AI-generated content is helpful for SEO- it all depends on how, where, and why you are using it.
Q. Does Google penalize AI-generated content?
A. Google is not against AI-generated content and texts but it specifies what to neglect and what will get you penalized.
Q. How does AI help you better ranking?
A. Identify the content- Optimize the conversions- refresh the content- Automation of search optimization.
Q. What are AI and machine learning in SEO?
A. Both are attractive and trending fields of study. AI SEO is used in AI to help SEO a website page. It helps a website drive traffic and ranks better.
AI assists with writing content, researching keywords, and providing optimization tips.
Q. Is the AI text generator available for free?
A. yes, it's Smodin which is free and helps you to create distinctive and plagiarism-free articles and writing stuff. This tool can create content in no time flat.