Google has planned to say adieu farewell to the last generation of Google Analytics, known as Universal Analytics. Standard Universal Analytics properties will soon be going to stop processing new hits- the scheduled discontinued date is July 2023. Google Analytics-4 or GA-4 will take over to monitor website activity, so we recommend preparing the use of Google analytics-4.

Universal Analytics was built for online measurement that was tied up in the desktop web, self-supporting sessions, and much easy-to-observe data from cookies. No need to be dependent on cookies, Google Analytics-4 can operate across multiple platforms- making it the right solution for the future. Moreover, GA-4 is believed to offer strong privacy protection which is crucial to web users.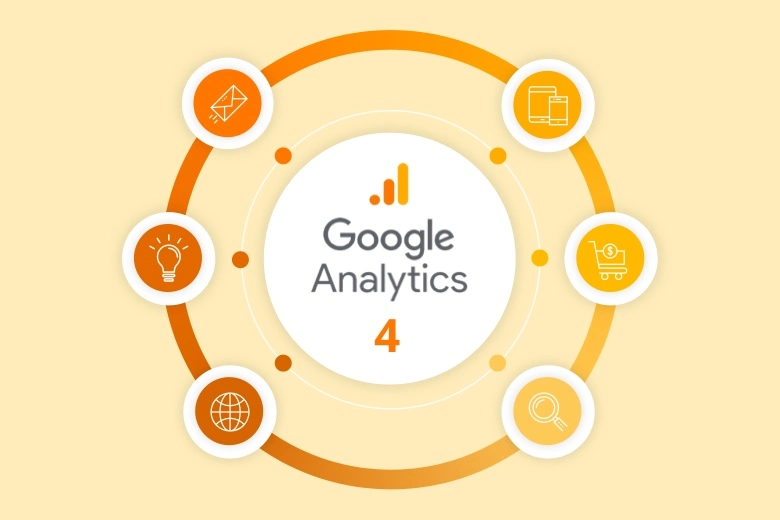 Let's figure out the advantages put forward by GA-4-
Insights across touchpoints
Easy to use Analytics awareness to optimize the ad campaigns.
Video credit goes to Ranking Academy
From a user experience point of view, many find GA-4 a great challenge to go through- let's find out the challenges-
It is not so easy to migrate your data as migration is a complex process.
A big challenge for marketers and analysts would like to experience with GA-4 is that it's
not so instinctive with the user interface.
GA-4 is limited for custom dimensions- custom dimension is a quality to configure the analytics tool to dive deeper into the data by marketers.
You can't create custom channel groupings in the new interface on GA-4, groupings are important to track the performance of those channels effectively.
Video credit goes to Loves Data