Get ready for the FIFA Women's World Cup 2023
The upcoming 2023 Women's World Cup, set to begin on July 20th, will witness the participation of 32 nations. Amongst the teams, we have pinpointed five exceptional young starlets whose performances are truly deserving of attention this summer.
The FIFA Women's World Cup 2023 will take place from July 20 to August 20 in Australia and New Zealand. This edition of the tournament will be significant as it marks the first time that the Women's World Cup is being hosted across two countries.
New Zealand playing the opening match against Norway.
If you're a football fan, you're likely familiar with Alexia Putellas, who was honored as the women's footballer of the year at The Best FIFA Football Awards. Alongside Putellas, renowned stars like Alex Morgan and Sam Kerr will also be showcasing their talents this summer, making it an exciting spectacle for fans of the sport.
Table of Contents
Furthermore, the Women's World Cup presents a golden chance for rising stars to make their presence known on the international stage and introduce themselves to a global audience. It's an exciting platform for these talented individuals to display their abilities and leave a lasting impression.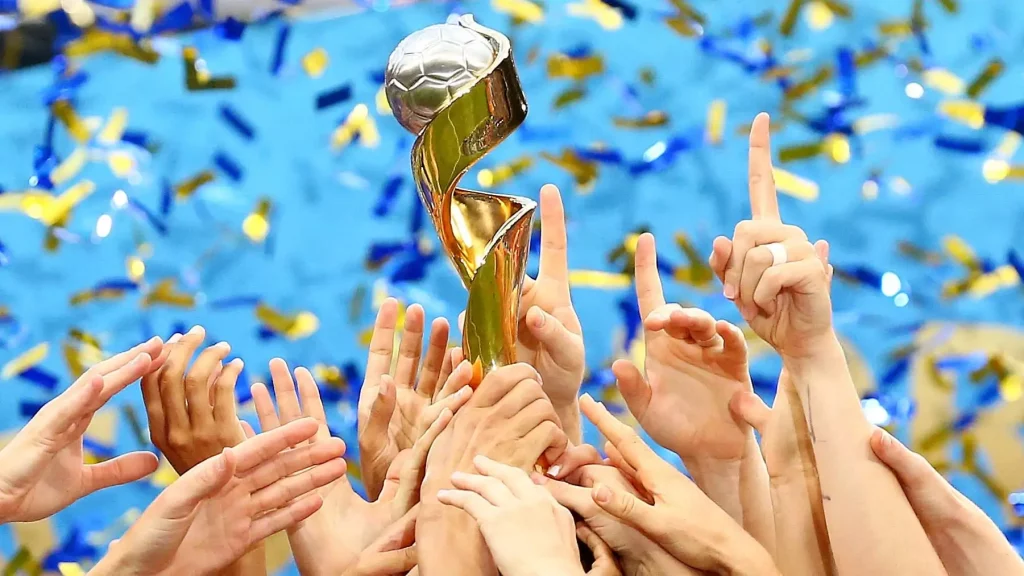 Certainly! Here are five of the most exciting young players expected to deliver exceptional performances in the 2023 Women's FIFA World Cup.
FIFA Women's World Cup 2023: Rising Talents in Women's Football
1. Lauren James (England)
Full name Lauren James
Date of birth 29 September 2001 (age 21)
Place of birth London, England
Height 5 ft 9 in (1.75 m)
Position(s) Forward
Current team Chelsea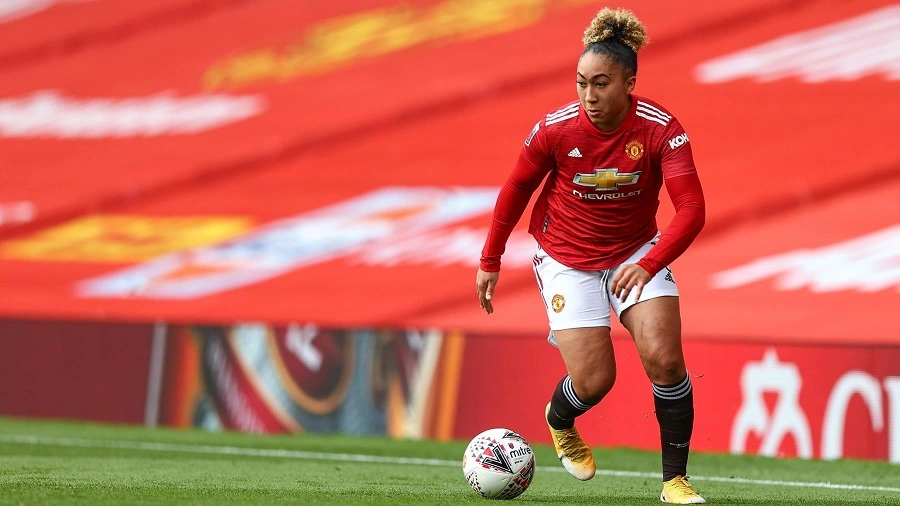 Lauren James, born on September 29, 2001, is an English professional footballer who currently operates as a forward for Chelsea in the Women's Super League and represents the England women's national team.
Whether you're a newcomer or a seasoned player, it's understandable if you struggle to unseat Lauren James. It is as if there is an undeniable magnetic force that keeps the ball glued to his feet. With his extraordinary ability to maneuver in tight spaces and emerge from possession, he remains one of the most formidable opponents on the field, despite being only 21 years old.
2. Jule Brand (Germany)
Full name Jule Brand
Date of birth 16 October 2002 (age 20)
Place of birth Germersheim, Germany
Height 1.77 m (5 ft 10 in)
Position(s) Defender, midfielder, winger
Current team VfL Wolfsburg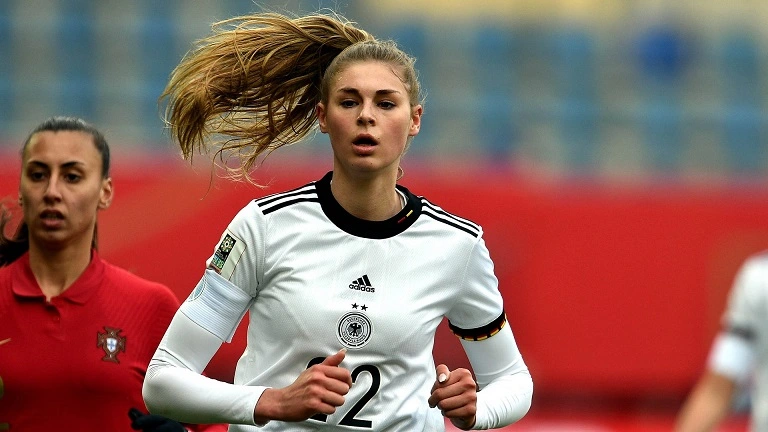 Jule Brand, born on October 16, 2002, is a versatile German footballer who currently represents VfL Wolfsburg and the Germany national team. She primarily plays as a defender but can also operate in midfield or as a winger.
Jule Brand emerged as the inaugural recipient of the esteemed 'Golden Girl' award in Europe at the conclusion of 2022. Known for her explosive pace and strength, she possesses the ability to make a significant impact on the game. As a dynamic winger, she is a dependable asset for Germany, making her a player they can confidently rely on in the upcoming World Cup.
3. Maika Hamano (Japan)
Date of birth 9 May 2004 (age 19)
Place of birth Takaishi, Osaka, Japan
Height 1.65 m (5 ft 5 in)
Position(s) Forward
Current team Hammarby IF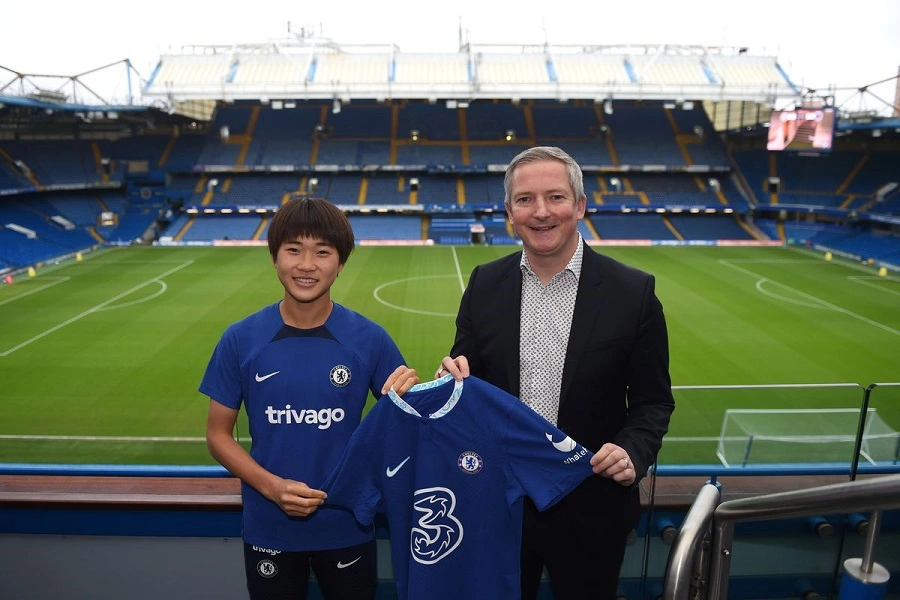 Maika Hamano, born on May 9, 2004, is a talented Japanese professional footballer. She currently serves as a forward for Hammarby IF, where she is on loan from Chelsea. She was honored with the prestigious Golden Ball award at the FIFA Under-20 World Cup held last year.
It was evident that the 19-year-old Maika Hamano possessed a promising future ahead. Fast forward to 2023, and it is now time for her to deliver exceptional performances for her team.
4. Linda Caicedo (Colombia)
Full name Linda Lizeth Caicedo Alegría
Date of birth 22 February 2005 (age 18)
Place of birth Candelaria, Valle del Cauca, Colombia
Height 1.61 m (5 ft 3 in)
Position(s) Forward
Current team Real Madrid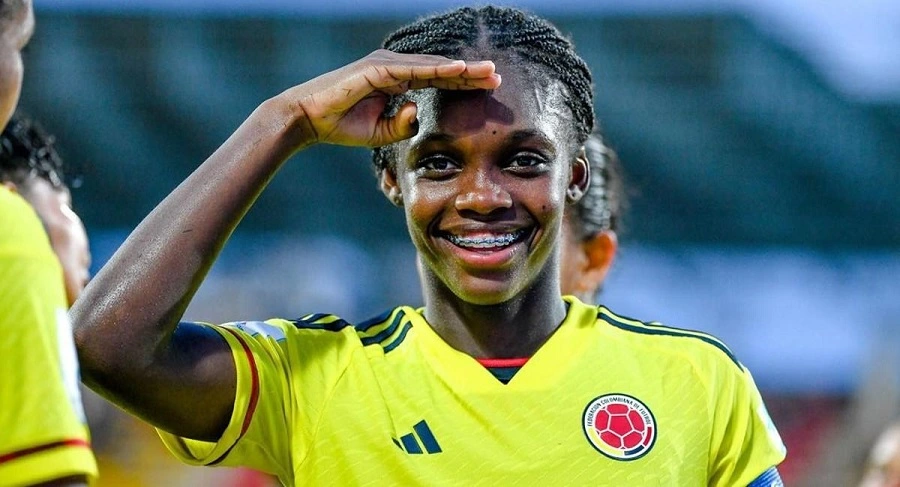 Linda Lizeth Caicedo Alegría, born on February 25, 2005, is a Colombian professional footballer. She currently serves as a forward for Real Madrid in the Primera División and represents the Colombia women's national team. Her remarkable skills and performances led to her being recognized as the best player at the 2022 Copa America Femenina. Despite making her professional debut at the tender age of 14, she has the potential to truly stand out and make a significant impact for Colombia this summer.
5. Salma Paralluelo (Spain)
Full name Salma Celeste Paralluelo Ayingono
Date of birth 13 November 2003 (age 19)
Place of birth Zaragoza, Spain
Height 1.74 m (5 ft 9 in)
Position(s) Left winger
Current team Barcelona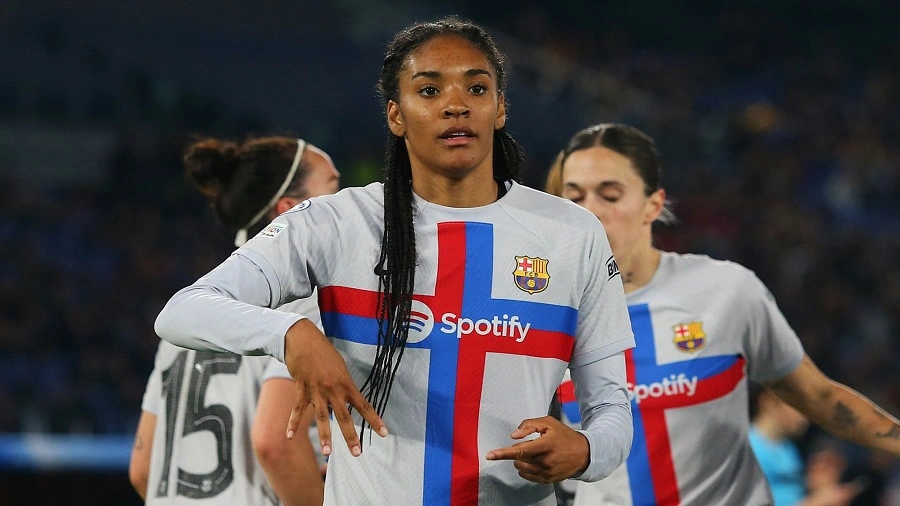 Salma Celeste Paralluelo Ayingono, born on November 13, 2003, is a Spanish professional footballer and former sprinter. Currently, she excels as a left winger for FC Barcelona in Liga F and represents the Spain women's national team. Salma has not only achieved numerous national records but has also garnered several medals in youth competitions. Remarkably, she made her debut in football at the age of 15 for Zaragoza CFF, a women's football club in Spain. Salma's exceptional versatility and outstanding accomplishments in multiple sports have rightfully earned her widespread recognition and acclaim within the Spanish sporting community.
conclusion
The FIFA Women's World Cup 2023 promises an exhilarating showcase of talent as 32 nations compete for glory.
Keep a watchful eye on these rising starlets who are set to captivate fans with their exceptional performances. From Lauren James, a magnetic forward for Chelsea and England, to Jule Brand, a versatile German player honored as the 'Golden Girl', these young talents bring excitement to the pitch. Maika Hamano, a gifted Japanese forward, Linda Caicedo, a Colombian standout, and Salma Paralluelo, a Spanish left winger, further elevate the tournament with their immense potential.
Don't miss these rising stars in action at the Women's World Cup 2023.