In today's fast-paced era, technology has become an indispensable part of everyone's life, spanning generations from young children to college students. The ability to leverage technology according to individual needs has become second nature to most individuals. As a student, having the right tools can significantly impact your academic journey. Discover the world of "Best Free Software for Students" – a treasure trove of essential resources tailored to enhance your learning experience. Embrace this era of widespread technological proficiency and navigate through a plethora of user-friendly tools and applications that will streamline your studies and tasks like never before. Stay ahead in the digital age and unlock your full potential with these invaluable software options at your fingertips.
In this article, we have curated a comprehensive list of the finest free software available for students.
Table of Contents
Best Software for Students
Free Office Software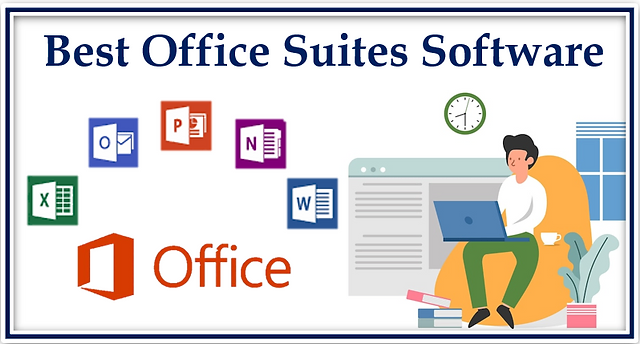 Free office software provides users with essential productivity tools without the need for purchasing expensive licenses. These software packages typically include word processing, spreadsheet, presentation, and other office-related applications. They offer an affordable and accessible solution for individuals, businesses, and students who require standard office functionalities without compromising on quality. Popular examples of free office software include LibreOffice, Apache OpenOffice, and Google Docs. With these versatile tools at your disposal, you can efficiently create, edit, and manage documents, spreadsheets, and presentations without breaking the bank. Embrace the power of free office software and optimize your productivity today!
1. Google Docs, Sheets, and Slides
Among the array of free software for students, Google Docs stands out as a top choice. Its user-friendly interface makes creating documents, spreadsheets, and presentations a breeze. Enjoy essential editing tools for fonts, text, and cells, ensuring a smooth workflow. What sets Google Docs apart is its seamless collaboration feature, allowing groups to work together on assignments. Simply share your document, and multiple individuals can simultaneously contribute, making group work efficient and transparent. Embrace Google Docs for enhanced productivity and hassle-free teamwork!
2. Microsoft Office Online
For die-hard Microsoft Office fans, there's a fantastic free alternative: Microsoft Office Online. Access stripped-down versions of Word, PowerPoint, Excel, Outlook, OneNote, and Teams via your browser with a free Microsoft account. Sync your work effortlessly with OneDrive for easy access at home or university. Though not as feature-rich as the full suite, it's a great option if the full version is out of reach financially. Try it out today!
3.LibreOffice
Amidst the multitude of free office suites, LibreOffice truly stands out as a gem. Its ability to seamlessly handle major Microsoft file formats makes it a standout choice. As a student seeking the best free software, LibreOffice shines with its six intuitive yet powerful programs – Writer, Calc, Draw, Math, Base, and Impress. These tools offer the perfect foundation for a reliable office suite, akin to the familiar trio of Word, Excel, and PowerPoint in Microsoft Office. Embrace the versatility of LibreOffice, download it for free, and unlock a world of possibilities with its user-friendly file formats, tailored to cater to all your academic needs!
Antivirus Software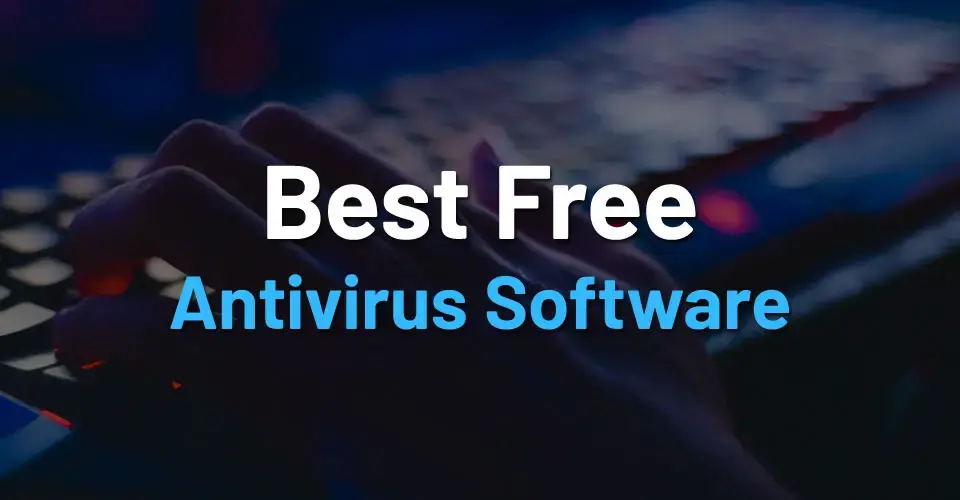 1. Windows Defender Antivirus
In the school or college environment, where you access multiple networks, it's crucial to safeguard your computer from potential threats like viruses, malware, and hackers. Microsoft Defender Antivirus, already included with Windows OS for FREE, offers reliable protection without the need for extra installation.
This powerful security feature shields your computer and data from potential attacks, making it one of the best free antivirus software options available. While highly effective, it's essential to remember that no antivirus is perfect. Therefore, staying vigilant and cautious is key to maintaining a secure digital environment for your studies and personal data.
2. Avast
Avast has been a top choice for free software due to its comprehensive protection against viruses, malware, and more. With easy installation and user-friendly features, it safeguards your browser and emails from spam and phishing. Just be mindful of its impact on older or slower computers. For high-spec laptops, Avast is an excellent choice to keep your system secure.
3. Avira Free Antivirus
Avira stands out as a lightweight program that won't slow down your laptop. It offers robust protection from malware and viruses, featuring an antivirus scanner, website blockers, and an ad blocker.
With its modern and easy-to-use interface, Avira provides a smooth experience. However, be mindful that some users may find the pop-ups a bit annoying. Overall, it's a solid choice for efficient and effective laptop protection.
Free audio & video editing software
Explore a wide range of excellent free audio and video editing software options. These powerful tools offer capabilities to enhance your creative projects without the need to spend money.
1. Audacity 
Audacity, a free software, offers a wide array of features to manipulate your selected audio. With this tool, you can record, convert, edit, copy, slice, mix, and perform various other audio tasks.
Additionally, Audacity allows you to create multi-track recordings by dubbing over existing tracks, monitor volume levels throughout the recording process, and eliminate static, hiss, hum, or constant background noises.
Moreover, the software supports importing and exporting WAV, MP3, AIFF, AU, FLAC, and Ogg Vorbis files.
2. VSDC Free Video Editor
VSDC offers desktop video editing software with both free and paid versions. While the free version has some features limitations, it still includes VSDC's full video editing suite, complete with a mask tool and chroma key functionality for green-screen video effects. This popular editing software is especially favored for GoPro footage editing.
3. Shotcut
Shotcut stands as an impressive open-source, cross-platform video editor that boasts an array of tutorial videos. Its versatility shines through with support for various formats like FFmpeg, 4K, ProRes, and DNxHD. However, it's worth noting that the interface was initially designed for Linux, so some users might find it a tad quirky. Nevertheless, its editing prowess remains unmatched.
Additional Free Software for Students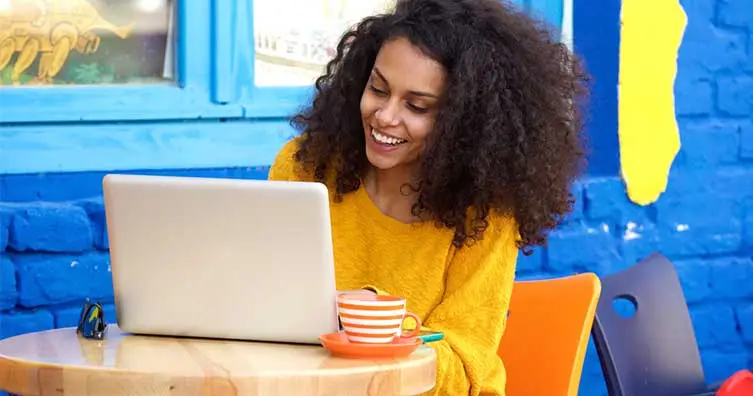 1. Zoom
Zoom is an excellent software for online communication. With its free version, staying in touch with friends, attending virtual lectures, and holding meetings become effortless. It's a top choice for students seeking effective communication while working on group projects or studying at home. Zoom's security features restrict access to invited participants, and the free version allows 40-minute meetings. With video conferencing, screen sharing, and background blurring, Zoom stands as a secure and privacy-focused option for modern students.
2. Canva
Canva, a top-notch free online tool for image editing and design.
Even with the free version, you'll find a plethora of features and templates to create professional-looking images.
Ideal for students in creative fields or aspiring entrepreneurs, Canva allows you to design captivating Instagram posts, stories, posters, logos, presentations, and business cards with ease. Embrace the power of Canva for your creative projects and business ventures!
3, Grammarly
Grammarly is a revolutionary writing assistant, empowering users with its advanced technology and intuitive interface. It goes beyond basic grammar correction, offering comprehensive writing improvements, vocabulary enhancements, and style adjustments. Compatible with various platforms, Grammarly ensures error-free communication in emails, social media, and more.
4. CCleaner
Clear up your laptop's clutter with CCleaner, a powerful system-optimization tool. It swiftly removes unwanted files, empties the recycle bin, and erases internet history, boosting your laptop's speed effectively. Embrace CCleaner for a smoother computing experience.
5. GIMP
GIMP, which stands for GNU Image Manipulation Program, is a versatile software available for Linux, Mac, and Windows OS. Being an open-source project, GIMP is entirely free to use. It offers all the features and capabilities of Adobe Photoshop, allowing you to open Photoshop files, utilize Photoshop brushes and patterns, and seamlessly work with layers just like in Photoshop. With its powerful capabilities and familiar interface, GIMP is a worthy alternative to Photoshop, making it a popular choice for image manipulation and editing tasks.
Conclusion
Discover the best free software for students! From Google Docs and Microsoft Office Online for office tasks to Audacity and Shotcut for video editing, you have powerful tools at your fingertips. Stay protected with Windows Defender and Avira, and optimize your laptop with CCleaner. Boost creativity with Canva and edit images effortlessly using GIMP. Perfect your writing with Grammarly and communicate seamlessly with Zoom. Embrace these free resources to excel academically and thrive in the digital era!