Artificial Intelligence (AI) is revolutionizing many industries, and the realm of Search Engine Optimization (SEO) is no exception. This article dives deep into nine pivotal AI-powered SEO tools, highlighting their unique benefits and pricing models.
Table of Contents
Introduction to AI in SEO
The integration of AI within SEO represents a blend of technology's most advanced capabilities with digital marketing's ever-evolving needs. As algorithms get smarter, so does our approach to ranking on search engines. AI-driven SEO tools enable smarter strategies, precise targeting, and data-backed decision-making.
The Evolution and Impact of AI on SEO
Historically, SEO was primarily about keyword placement and backlink creation. But with advancements in AI, the landscape has shifted towards a more intelligent form of SEO, one that learns from patterns understands user behavior, and even predicts future trends.
Benefits of Embracing AI in SEO
Data Precision: AI offers accuracy that's unmatched, analyzing vast data sets in mere seconds.
Predictive Analysis: By understanding patterns, AI can hint at future SEO trends.
Enhanced Efficiency: Automate tedious tasks like keyword research, allowing you to focus on strategy and content creation.
A Deep Dive into AI-Driven SEO Tools
1. Clearscope
Clearscope is a content optimization platform that harnesses the power of AI to assist writers in producing SEO-friendly content. By analyzing top-ranking content for specific keywords, it provides insights and recommendations to enhance content quality and relevancy.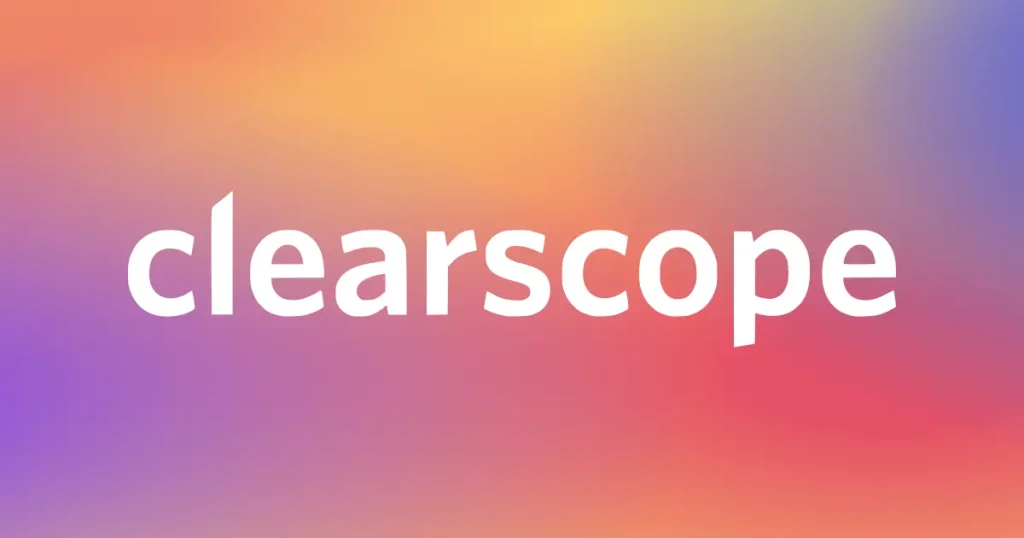 Benefits:
Competitive Content Analysis: Get insights into what your competitors are writing.
Real-time Keyword Recommendations: Enhances content relevance while writing.
Content Performance Metrics: This shows how your content stacks up against competitors.
Pricing:
Standard Plan: $170/month includes basic features for individual users.
Professional Plan: Contact Clearscope for pricing. Ideal for larger teams with more extensive requirements.
---
2. MarketMuse
MarketMuse is an AI-powered content research and optimization platform designed to elevate content strategies. Analyzing vast amounts of content across the web offers insights into topic depth, content quality, and keyword relevance. The platform provides recommendations on content creation, helps in identifying content gaps, and offers strategies for improving existing content to better meet audience needs and improve search engine performance.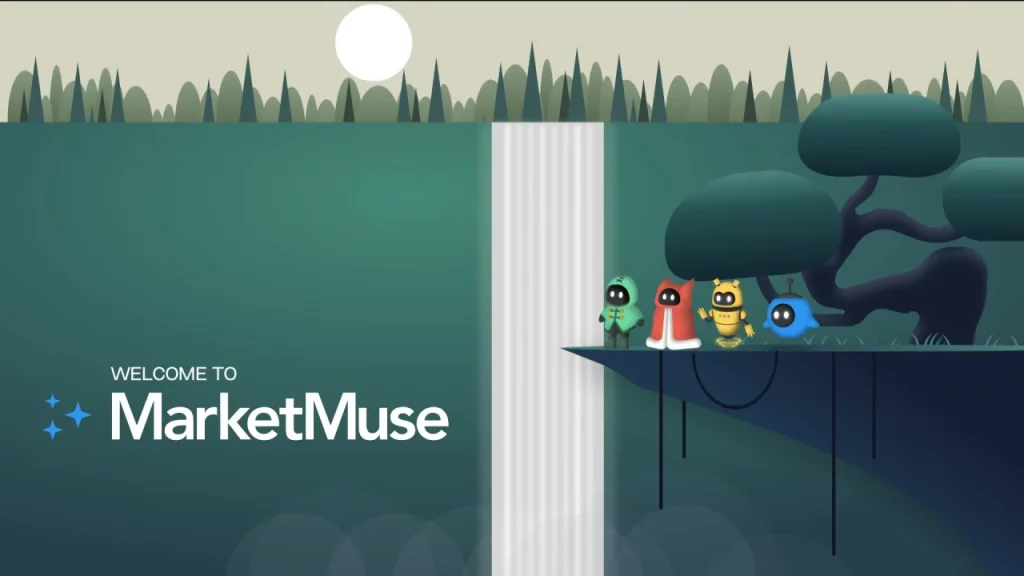 Benefits:
AI-Powered Content Briefs: Receive in-depth content suggestions.
Content Audits: Analyze existing content to identify optimization areas.
Predictive Analysis: Get insights on potential content performance.
Pricing:
Personal Plan: $79/month for basic features.
Plus and Premium Plans: Offer more advanced features, with prices available upon request.
---
3. SurferSEO
SurferSEO is a comprehensive SEO analysis tool that helps optimize on-page SEO by analyzing factors that influence search engine rankings. Using data-driven strategies, SurferSEO examines various on-page elements, including content, backlinks, and technical aspects, to provide actionable recommendations. Its primary goal is to guide users in creating web content that aligns with the characteristics of top-ranking pages for specific keywords, ensuring that their content is competitive and optimized for search visibility.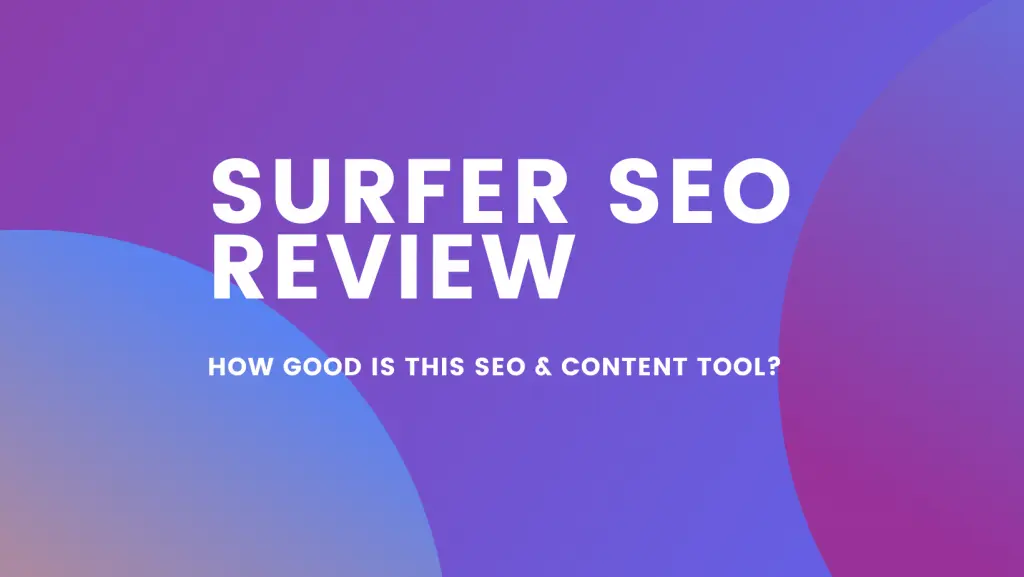 Benefits:
Visual SEO Audits: Get insights through charts and graphs.
Keyword Research: In-depth analysis of potential keywords.
Backlink Analysis: Understand your backlink profile for better strategies.
Pricing:
Basic Plan: $59/month.
Pro and Business Plans: $99/month and $199/month respectively, offering more extensive features.
---
4. Frase.io
Frase.io is an AI-powered SEO tool designed to enhance content creation and optimization. By analyzing top-ranking pages for specific keywords, it provides insights and recommendations, enabling users to craft content that is competitive and resonates with search engine algorithms. With features like automated content research and topic suggestions, Frase.io streamlines the content development process, making it easier for creators to produce search-optimized material.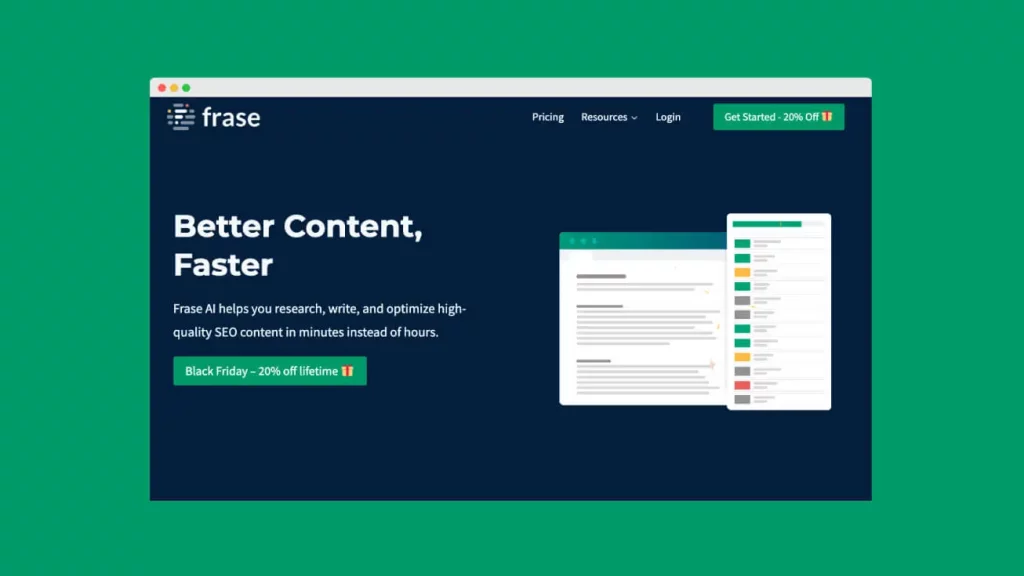 Benefits:
Automatic Content Briefs: Reduces manual research time.
Answer Engine: Targets question-based queries for better organic search traffic.
Content Optimization: Helps in enhancing existing content for better relevance.
Pricing:
Starter Plan: $44.99/month for individual users.
Growth and Enterprise Plans: $114.99/month and custom pricing, respectively, for more features.
---
5. Copy.ai
Copy.ai is an AI-powered writing assistant that leverages advanced machine learning models to assist users in generating various types of content. While it's not exclusively an SEO tool, it greatly aids in content creation for SEO purposes by offering suggestions, enhancing content quality, and speeding up the writing process. With a range of tools for blog posts, ad copy, product descriptions, and more, Copy.ai serves as a valuable asset for marketers, writers, and business professionals aiming to produce high-quality content efficiently.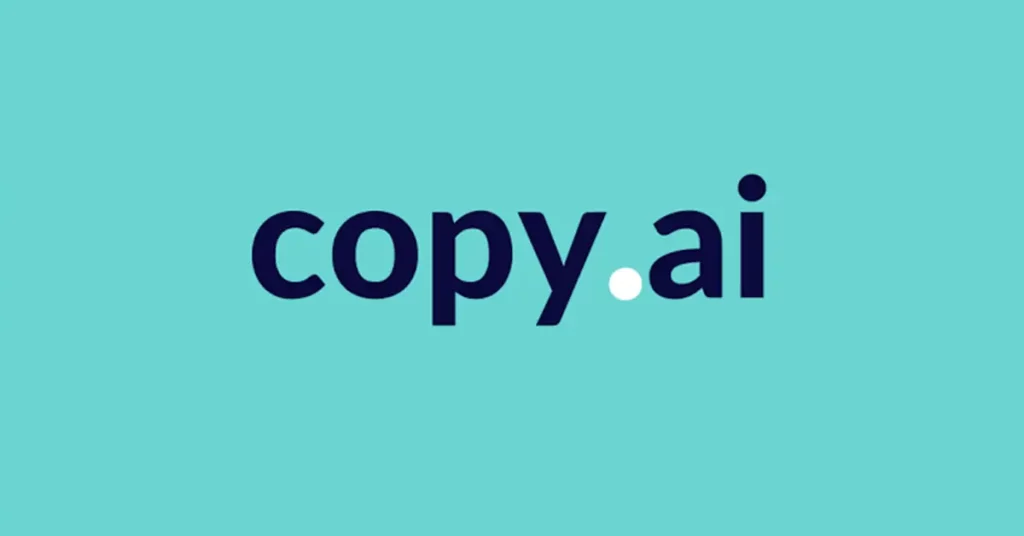 Benefits:
Varied Content Styles: Get different writing tones and styles.
Rapid Content Generation: Reduces time spent brainstorming.
Customizable Templates: Tailor the AI's outputs to specific needs.
Pricing:
Solo Plan: $35/month for individual users.
Team Plan: $50/user per month for collaboration features.
---
6. BrightEdge
BrightEdge is a comprehensive SEO and content performance marketing platform that integrates AI to provide actionable insights. It provides tools for analyzing keywords, enhancing content, assessing competition, and monitoring performance. BrightEdge's Data Cube and AI capabilities help users understand content performance at a granular level and identify opportunities to enhance visibility in search results. The platform aims to drive organic growth by giving businesses the tools and insights they need to optimize their content and website for search engines effectively.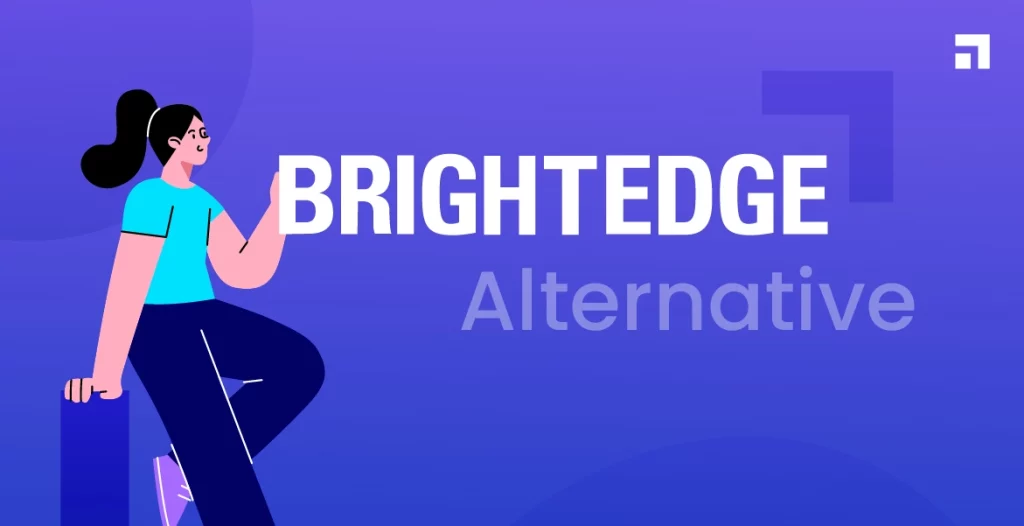 Benefits:
Data Cube: A deep web analysis tool providing content insights.
Intent Signal: Understands real-time consumer intent for better targeting.
SEO Recommendations: Receive AI-driven suggestions for on-page optimization.
Pricing:
Pricing is custom based on specific requirements. Contact BrightEdge for a tailored quote.
---
7. NeuralText
NeuralText is an AI-powered content optimization platform designed to help writers and marketers create content that ranks better in search engines. By analyzing top-ranking content for given keywords, NeuralText provides insights and recommendations to optimize your content for SEO. It can generate content briefs, suggest relevant keywords and topics, and even predict how well your content might perform. Its goal is to streamline the content creation process while ensuring the produced content is aligned with SEO best practices.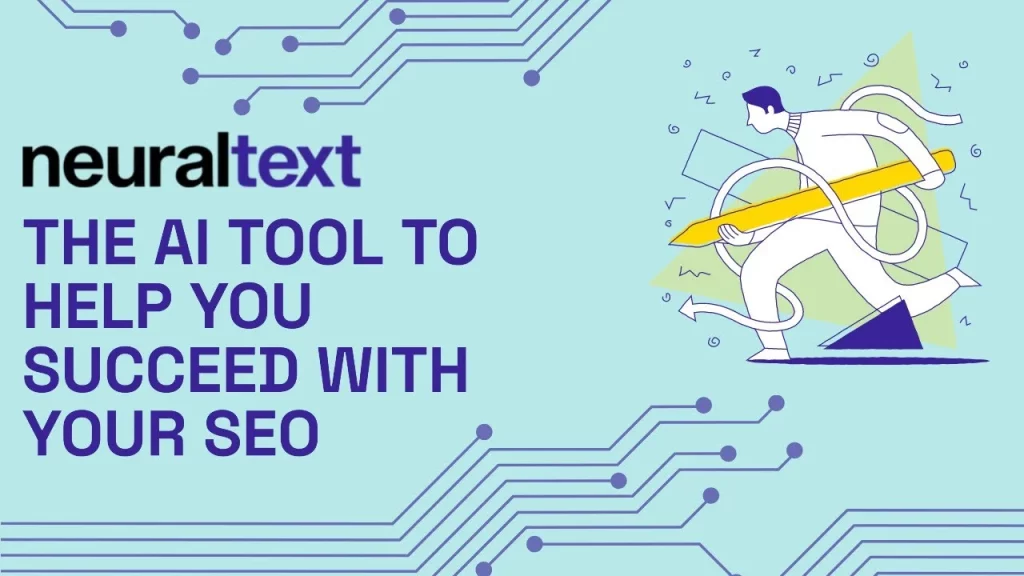 Benefits:
Content Grader: Analyzes content against top competitors.
Keyword Brainstorming: Suggest relevant keywords for your niche.
Ad Copy Generator: Assists in creating persuasive ad copies.
Pricing:
Growth Plan: $49/month for start-ups and bloggers.
Pro and Enterprise Plans: $99/month and $199/month respectively.
---
8. SEO PowerSuite
SEO PowerSuite is a comprehensive collection of SEO tools designed to cater to various optimization needs. It encompasses rank tracking, website auditing, backlink analysis, and on-page optimization. Intended for both beginners and seasoned SEO professionals, SEO PowerSuite provides a holistic approach to website optimization, ensuring that users have all the necessary tools at their disposal to enhance their site's visibility and performance in search engines.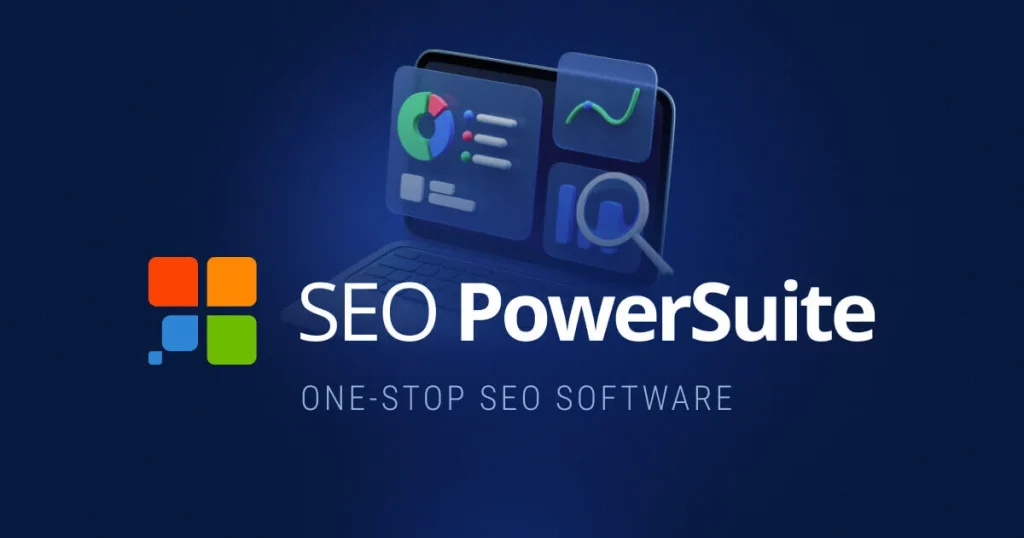 Benefits:
Rank Tracker: Monitors SERP rankings across different search engines.
Website Auditor: Scans for on-page issues and provides optimization recommendations.
Link Assistant: Manages and analyzes backlink strategies.
Pricing:
Free Version: Limited features at no cost.
Professional: $299/year for individual users.
Enterprise: $699/year for agencies and larger teams.
9. Jasper
Jasper is a cutting-edge AI-driven writing tool tailored to elevate your content creation process, be it for blogs, promotional content, or social media narratives.
This versatile assistant not only aids in sparking content inspiration but also refines your prose, ensuring a polished and effective output. It proves to be an essential resource for:
Non-native English speakers aiming for impeccable language quality.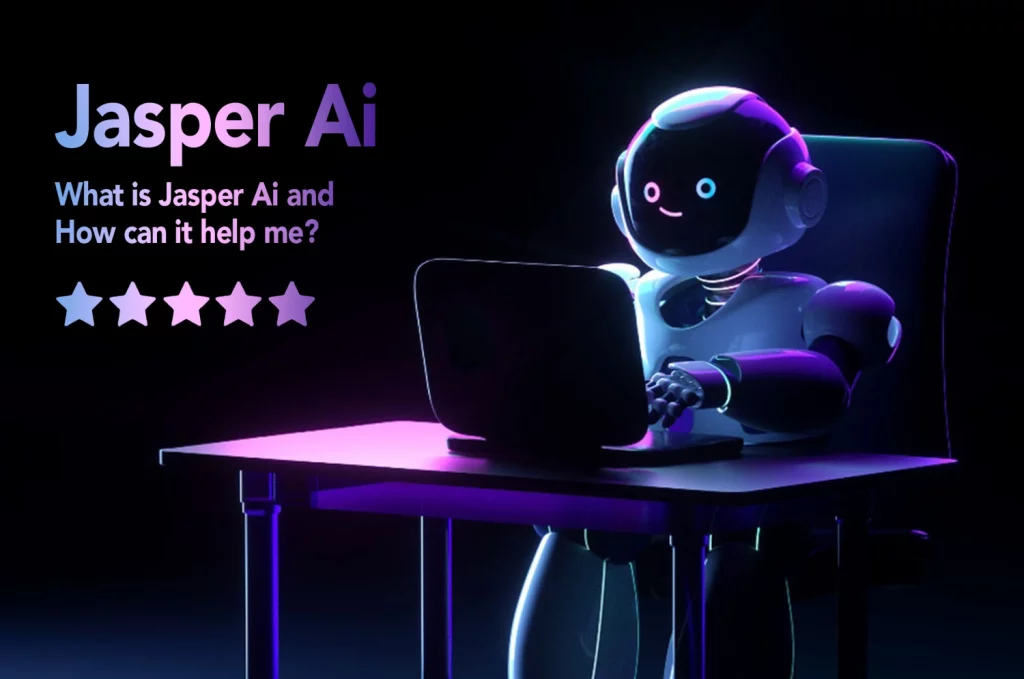 Busy webmasters grappling with time constraints for content development.
Individuals seeking cost-effective solutions to produce high-quality content.
Benefits:
Content Generation: Quickly produce articles, blog posts, ad copies, and other types of content.
Multilingual Support: Craft content in multiple languages, catering to a global audience.
Tone and Style Customization: Adjust the AI's output based on the desired tone or style.
Time Efficiency: Reduces the time taken to draft and refine content, especially for repetitive tasks.
Templates: Offers various templates for emails, blog intros, product descriptions, and more to streamline the writing process.
Jasper Pricing:
Creator: $39/month (annually). For beginners.
1 seat, 1 Brand Voice, 50 Assets, 50+ Templates, SEO mode, browser extension.
Teams: $99/month (annually). For team use.
3 seats, 3 Brand Voices, 150 Assets, collaboration tools.
Business: Custom price. For agencies.
All Teams features, API, dedicated manager, priority support, white labeling.
---
Harnessing the Power of AI for SEO Mastery
AI isn't just a tool; it's a partner. It complements human intelligence, ensures strategies are data-backed, and guarantees a competitive edge in the volatile world of SEO. As AI continues to evolve, the line between technology and human-led SEO will blur, leading to more effective and intelligent strategies.
Conclusion
The integration of AI in SEO is not a futuristic concept; it's happening right now. These tools, with their intelligent algorithms, are reshaping how we approach SEO. The question is, are you ready to leverage them and revolutionize your digital strategy?
FAQs
Q. How do AI tools differ from traditional SEO tools?
A. They're data-driven, can predict trends, and automate tasks with precision.
Q. Is it worth investing in AI-driven SEO tools?
A. Absolutely! They offer insights and efficiencies that traditional tools can't match.
Q. Can I rely solely on AI for my SEO needs?
A. AI should complement, not replace, human judgment and strategy.
Q. How often do these tools update, given the ever-changing nature of SEO?
A. Most tools constantly update to align with the latest SEO trends and Google algorithm changes.