Introduction
The anticipation has ended as Apple's Wonderlust event on September 12, 2023, unveiled the much-awaited Apple iPhone 15 series, alongside the Apple Watch Ultra 2 and Apple Watch Series 9. These launches brought cutting-edge technology and innovative features to the forefront. In this comprehensive guide, we'll delve into all aspects of the Apple iPhone 15, including its release date, pricing, design, specifications, camera features, and the latest iOS 17. Let's embark on this journey to discover what makes the iPhone 15 a game-changer.
Table of Contents
iPhone 15 Release Date
Apple made a grand entrance with the iPhone 15 series on September 12, 2023, showcasing its commitment to delivering innovation and excellence.
iPhone 15 Price
While Apple maintained price consistency with the iPhone 14 Pro lineup, the iPhone 15 series witnessed a modest price increase. Here's a breakdown of the iPhone 15 prices for 2023:
iPhone 15 – INR 79,900
iPhone 15 Plus – INR 89,900
iPhone 15 Pro – INR 1,34,900
iPhone 15 Pro Max – INR 1,59,900
Design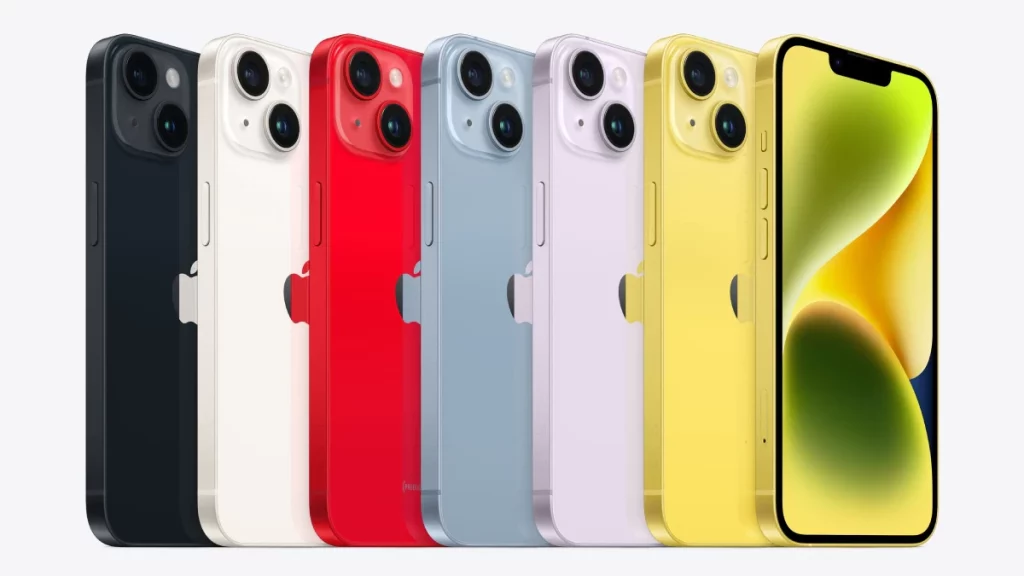 The iPhone 15 and iPhone 15 Plus feature sleek designs and stunning displays:
Displays measuring 6.1 inches and 6.7 inches featuring Super Retina XDR OLED technology
Slim bezels
Return of the iconic notch, bidding farewell to the "Dynamic Island" cutout
Dolby Vision and True Tone support
Impressive peak brightness of 2000 nits and HDR brightness of 1600 nits
USB-C Port to comply with the EU mandate
Ceramic Shield for added screen durability
Sustainable transformation with 75% recycled aluminum frame
iPhone 15 Specifications
The iPhone 15 packs a punch under the hood with its advanced specifications:
A16 Bionic chipset on a 4nm process
6 CPU cores and a 5 Core GPU
Two high-performance and four high-efficiency cores
40% GPU performance improvement compared to the iPhone 12
Second-generation Ultra Wide Band chip for extended connectivity range
Voice Isolation feature for background noise removal
Roadside assistance via satellite connectivity
Storage options: 128GB, 256GB, and 512GB variants
iOS 17 with e-SIM, 5G, Satellite, and Wi-Fi 6 support
Transition to USB-C for charging and accessory compatibility
Introduction of a range of USB-C accessories, including MagSafe and wired earbuds
Cameras
The iPhone 15 series boasts remarkable camera enhancements: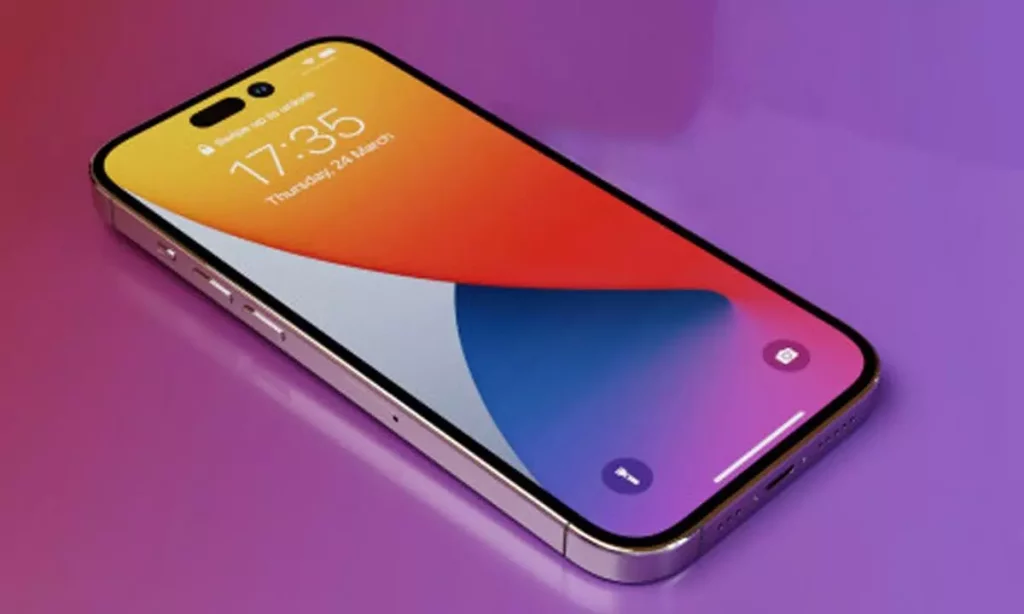 New 48-megapixel primary camera and a 12-megapixel ultra-wide sensor
f/1.6 aperture and Sensor-Shift Optical Image Stabilization (OIS)
Capture images at four times the resolution.
Introduction of 2x optical shots with the ultra-wide lens
Smart HDR for true-to-life colors
Computational photography powered by the A16 Bionic chip
Operating System
iOS 17 powers the iPhone 15 series with significant updates:
Improved Phone, Messages, and FaceTime apps
Addressing autocorrect issues
Siri activation with a simple "Siri" command
Contact Poster feature for profile pictures in the Phone app
Innovative NameDrop feature for easy contact sharing
Animated stickers from Live Photos in the Messages app
Which iPhone 15 Model Suits You Best?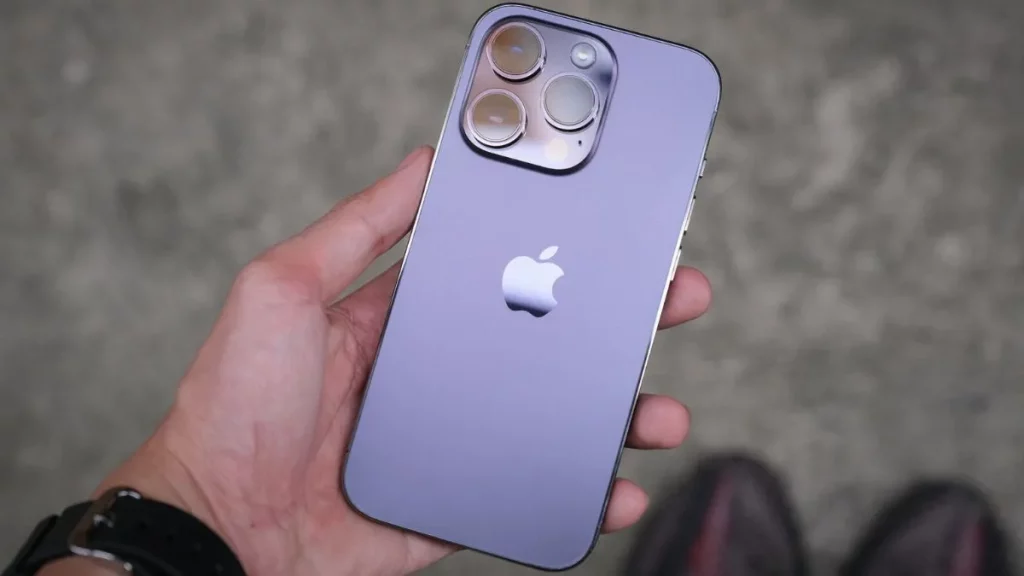 Choosing the ideal iPhone 15 model boils down to your personal preferences and priorities. Consider the following factors:
Screen Size: The iPhone 15 series offers two sizes: the standard iPhone 15 and the larger iPhone 15 Plus. If you prefer a more compact device that's easier to handle, the iPhone 15 might be your best bet. On the other hand, if you enjoy a larger screen for gaming, media consumption, or productivity, the iPhone 15 Plus could be your top choice.
Camera Enthusiast: If photography and videography are your passions, both the iPhone 15 Pro and Pro Max excel in this department. They boast advanced camera features and nearly identical specifications. However, if budget constraints are a concern, the iPhone 15 Pro still delivers impressive camera capabilities and might be a more economical option.
Performance: All iPhone 15 models share the same A16 Bionic chipset, providing outstanding performance across the board. Therefore, you won't compromise on speed or efficiency regardless of the specific model you choose.
Budget: Your budget plays a significant role in your decision. While the Pro and Pro Max models offer premium features, the standard iPhone 15 and iPhone 15 Plus are more budget-friendly alternatives that still deliver a fantastic smartphone experience.
In essence, the "best" iPhone 15 model depends on your unique needs and financial considerations. Whether it's a compact phone, a photography powerhouse, or a budget-friendly option, Apple offers a variety of choices to cater to diverse user preferences
Why to Buy iPhone 15?
Cutting-Edge Technology: The iPhone 15 boasts top-of-the-line specs, including the A16 Bionic chip, advanced camera features, and iOS 17, ensuring you have the latest technology at your fingertips.
Sleek Design: With its Super Retina XDR OLED display, slim bezels, and notch design, the iPhone 15 offers a visually stunning and ergonomic device.
Camera Excellence: Whether you're a photography enthusiast or not, the iPhone 15's impressive camera system, with a 48-megapixel primary lens, guarantees exceptional photo and video quality.
Performance: Equipped with the A16 chip, the iPhone 15 delivers outstanding speed and efficiency, ensuring smooth multitasking and app performance.
Variety of Models: Apple offers various models to cater to different needs and budgets, from the compact iPhone 15 to the photography powerhouse iPhone 15 Pro Max.
Future-Proof: With 5G support, USB-C compatibility, and regular iOS updates, the iPhone 15 is designed to remain relevant and functional for years to come.
Innovative iOS 17 Features: iOS 17 brings enhancements to essential apps like Phone, Messages, and FaceTime, ensuring an improved user experience.
Eco-Friendly: Apple's commitment to sustainability is evident with the use of recycled materials in the frame and the reduction of electronic waste with USB-C compatibility.
Final Thoughts
The iPhone 15 lineup is a testament to Apple's unwavering commitment to innovation. With its sleek design, powerful specifications, camera advancements, and iOS 17 improvements, it sets a new standard for smartphones. As Apple embraces USB-C and satellite-connected roadside assistance, it's poised to capture the imagination of tech enthusiasts. The iPhone 15 is not just an upgrade; it's a game-changer that may even entice Android users to make the switch.
In conclusion, the Apple iPhone 15 series represents a significant leap forward in smartphone technology. Its blend of design, performance, and features make it a standout choice for those seeking the best in mobile technology. With the iPhone 15, Apple continues to shape the future of smartphones.
Frequently Asked Questions (FAQs) About Apple iPhone 15
When was the iPhone 15 released?
The iPhone 15 was officially unveiled at Apple's Wonderlust event on September 12, 2023.
How much does the iPhone 15 cost?
Here are the prices for the various models:
iPhone 15: ₹79,900
iPhone 15 Plus: ₹89,900
iPhone 15 Pro: ₹1,34,900
iPhone 15 Pro Max: ₹1,59,900
What's new in the design?
The iPhone 15 brings back the notch and offers Super Retina XDR OLED displays with peak brightness up to 2000 nits. It has an aluminum frame made from 75% recycled material. Also, Apple has transitioned to USB-C ports.
What chipset does it use?
The iPhone 15 is powered by the A16 Bionic chip built on a 4nm process, featuring six cores and significantly improved GPU performance compared to its predecessor.
What storage options are available?
The iPhone 15 and its variants are available in 128GB, 256GB, and 512GB storage options.
What camera features can I expect?
The iPhone 15 has a 48-megapixel primary camera and a 12-megapixel ultra-wide sensor. The cameras are enhanced with features like Smart HDR and Sensor-Shift Optical Image Stabilization (OIS).
What operating system does it run on?
The iPhone 15 runs on the latest iOS 17, offering new features and updates particularly in the Phone, Messages, and FaceTime apps.
Does it support 5G?
Yes, the iPhone 15 supports 5G, Satellite, and Wi-Fi 6 connectivity.
Is the USB-C port the only major change?
While the switch to USB-C is significant, other noteworthy changes include a new A16 Bionic chip, improved camera systems, and new software features introduced with iOS 17.
How is it better than the previous iPhone?
The iPhone 15 offers a brighter screen, better camera capabilities, a more powerful processor, and USB-C support among other improvements.
Can I set a profile picture for calls?
Yes, iOS 17 allows you to set a profile picture that will display prominently when you call other iPhone users, thanks to the new Contact Poster feature.
Will my old iPhone accessories work with the iPhone 15?
Since the iPhone 15 uses a USB-C port, old Lightning-based accessories will not be compatible without an adapter. Expect new USB-C accessories from Apple.